Todos Santos: An unmissable stop on your next trip to Cabo
Charming from every angle, Todos Santos is sure to gain a top place on your list of favorite Mexican pueblos. Coastal living, art, culture, casual happenings as well as formal festivals: everything seems to gather in just one place.

So, what makes this village so unique? We share our Top 6 selection of the features we love about Todos Santos.
1. Privileged location
Just 50 minutes away from Los Cabos, this Magical Town or Pueblo Mágico—a category obtained only by those Mexican places that meet the Minister of Tourism requirements such as vibrant culture, preserved history and authenticity among others— is filled with colors, folclore and impressive natural surroundings. It is immersed in the desert and hugged by azure waters of the Pacific Ocean and the majestic chain of mountains of the Sierra de la Laguna.
2. History in every corner
The Jesuit friars settled their mission, Santa Rosa de Todos los Santos in this area, in 1733. After the expulsion of the Jesuits, the Franciscans and Dominicans arrived. An epidemic that decimated their population derived in the abandoning of the mission. It was around the mid-19th century, Todos Santos experienced a boom in agro-industrial sustainable economy, which saw a strong gradient by the mid-20th century.
3. Perfect weather
Everything revolving around Todos Santos is extraordinary, including its weather. With a mild climate of average temperatures of 22.6°C (72.68ºF) annually –minimums of 66°F in December and January, and maximums of 28°C (82ºF) in summer.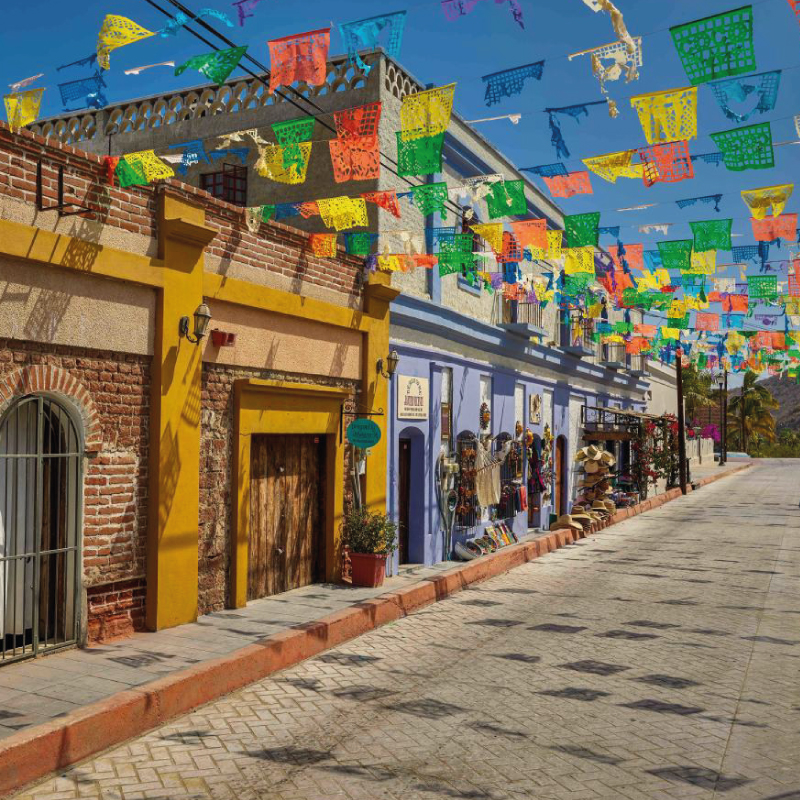 4. Unmissable stops
A visit to Todos Santos should always start at Plaza de Armas, then stop by Santa Rosa Mission and the Cultural Center named after Néstor Agúndez, a local poet, composer, theater director, dance teacher and choreographer, or the legendary Hotel California. After a cultural stroll, venture the pacific waters on your surf table or just get the perfect tan in the beaches nearby. Wines produced in the peninsula and local gastronomy can be enjoyed in many events celebrated every year. From cinema, to art and music, to traditional festivals take place here, including one that exalts the harvesting of mango.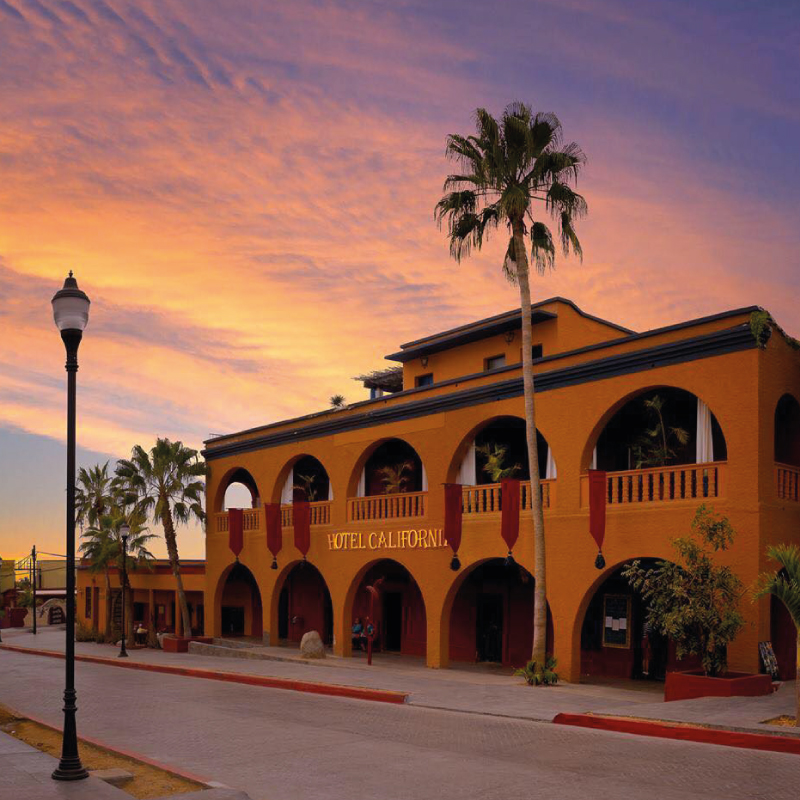 5. The legend behind Hotel California
One of the most famous songs of the rock band The Eagles, Hotel California —released in 1977— soon started to spread the rumor about it being composed at the Hotel California located in Todos Santos. Truth or myth, this providential rumor placed this Magic Town in the limestone for artists and celebrities to take a look by themselves. Another legend about this hotel says that the ghost of a pretty girl appears to customers, inviting them to a drink.
6. Beach and sun
Just a few miles from Todos Santos you'll find Los Cerritos beach, next to the El Pescadero community. A stunning beach if you are a surfer or surf lover. Perfect to spend a day swimming, always taking into account the flags showing the intensity of the tide and waves. 
Being such a secluded paradise, it has no palapas, so make sure you bring an umbrella to lay back and enjoy the view. With only one restaurant available, you may opt to organize your own picnic-styled day by the sea.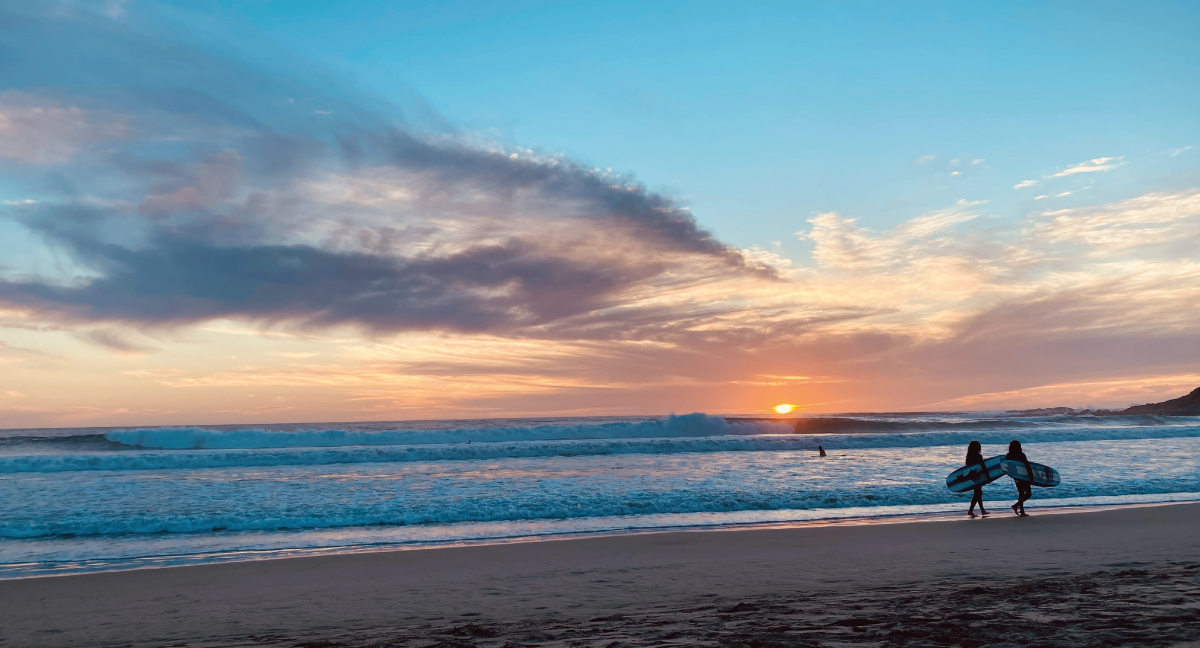 Enjoy your next trip to Todos Santos!