8 Reasons Why Choose Cabo to Host your Beach
Destination Wedding
Golden sands gleaming, deep-blue ocean waters and pastel-colored skies are just some of the highlights you can expect when choosing Cabo to host your destination wedding. To make your selection even easier, we have selected the Top 8 Reasons why you cannot miss planning your destination wedding in this beautiful beach oasis.
1. Perfect Weather
Sunny days along the year make Cabo one of the most charming places in the world. And especially during the fall, when hot weather starts to cool off and give place to breezy mornings and splendid afternoons, you can take in the stunning outdoors and let nature be the idyllic frame for your wedding.
2. Stunning Venues
Whether you prefer the elegance of rustic desert landscapes or the picturesque ocean as the backdrop for your big day, you will find a venue that caters to your specific needs and style.
3. Local Expertise
Local wedding planners know their business from A to Z. They have plenty of experience with local vendors and suppliers first hand, and will always give the best options according to your plan. Having an in-house wedding coordinator allows you to ensure all the arrangements run smoothly.

You need expert hands taking care of every detail before and during the big day, and Solmar Weddings will be your best ally when planning a destination wedding. All the professional advice you can dream of will be at hand from the very moment of selecting the venue, the menu and the memorable details that will surprise your guests.
4. Breaking Outdoors Settings
Thinking of Cabo evokes beautiful beaches with smooth, white sand and deep-blue waters. And this is exactly what you will find in this paradise. Whether you select a charming terrace, a simple, yet chic huppa by the sea, or amidst majestic gardens with a gazebo framing the view to the endless sea, Cabo is sure to meet your picture-perfect venue.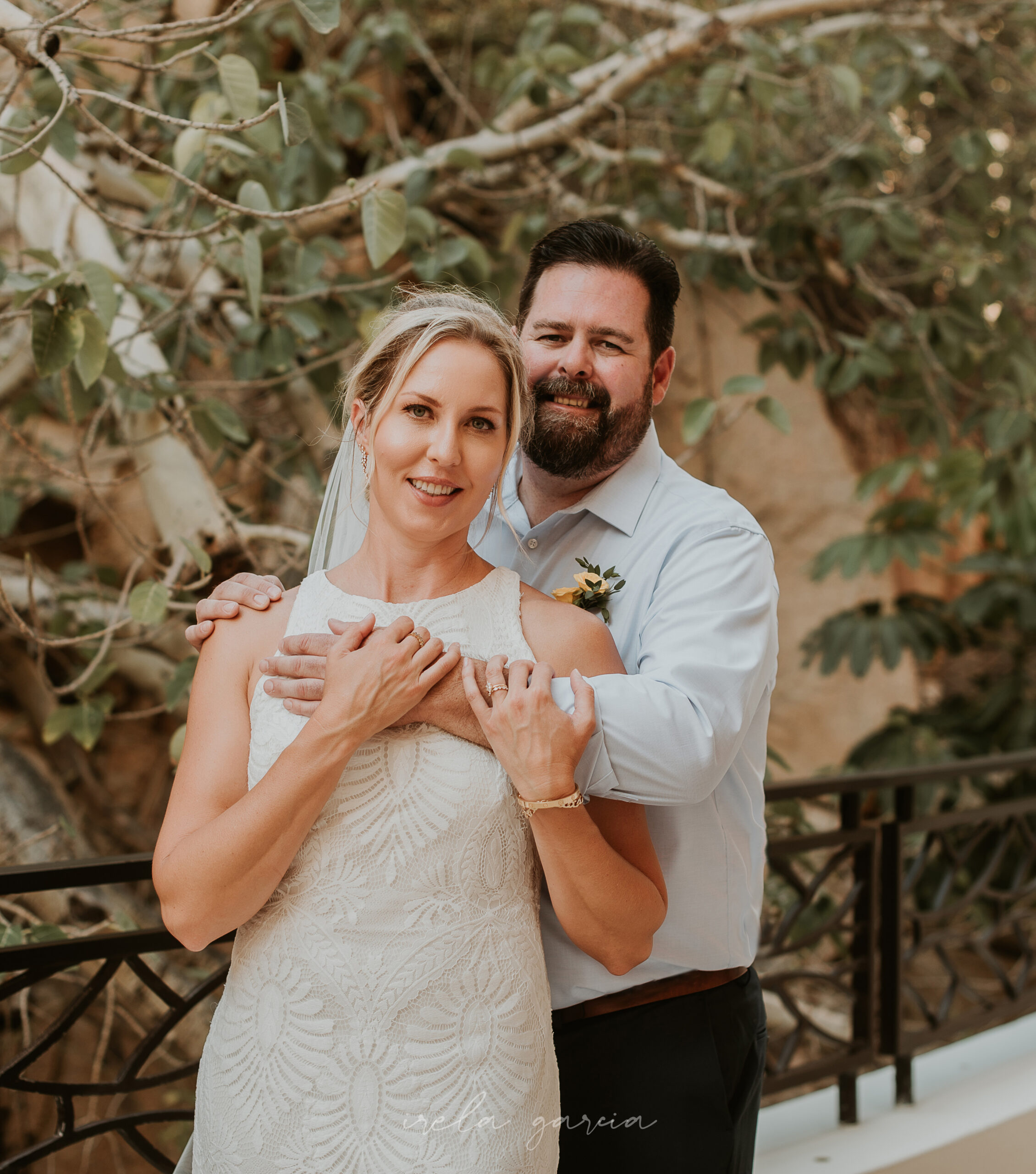 5. Once-in-a-lifetime experience
Holding a destination wedding means you will have plenty of time to interact with your guests, before, during and even after your wedding. Spending precious time with your dear ones will make your big day even more memorable, for you and for them. Los Cabos is known for offering an endless array of activities, from fishing, snorkeling, whale watching, horseback riding and art excursions, to some of the most celebrated golf courses in the world, like Rancho San Lucas Golf Course by renowned Greg Norman.
6. Affordable season
Fall season also offers attractive prices on airfare and venues, decoration and special packages, like the ones designed by Solmar Hotels & Resorts, which include the ceremony, live entertainment, make-up, spa, banquet, flowers and a collection of amenities to make your dream wedding come true.

7. Accessibility
Los Cabos International Airport (SJD) offers high air connectivity, with many airlines flying directly to Cabo from many metropolitan cities in the US and Canada. The easy accessibility makes Cabo an incomparable wedding destination in paradise.
8. Wedding-Honeymoon duo
You are already in paradise, so planning a honeymoon right after your wedding will be a wise choice. Cabo is perfect for honeymooners looking for some seclusion to relax after months of wedding planning or embark on an authentic adventure exploring all that Cabo has to offer.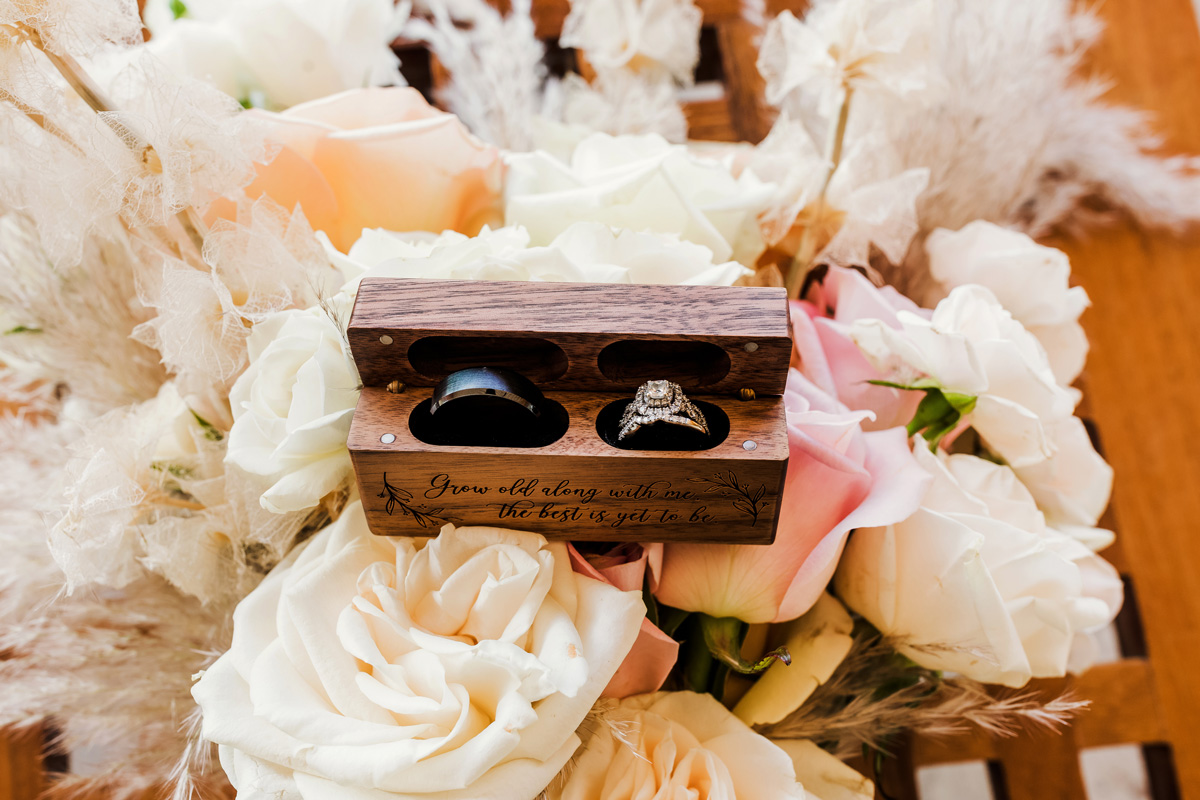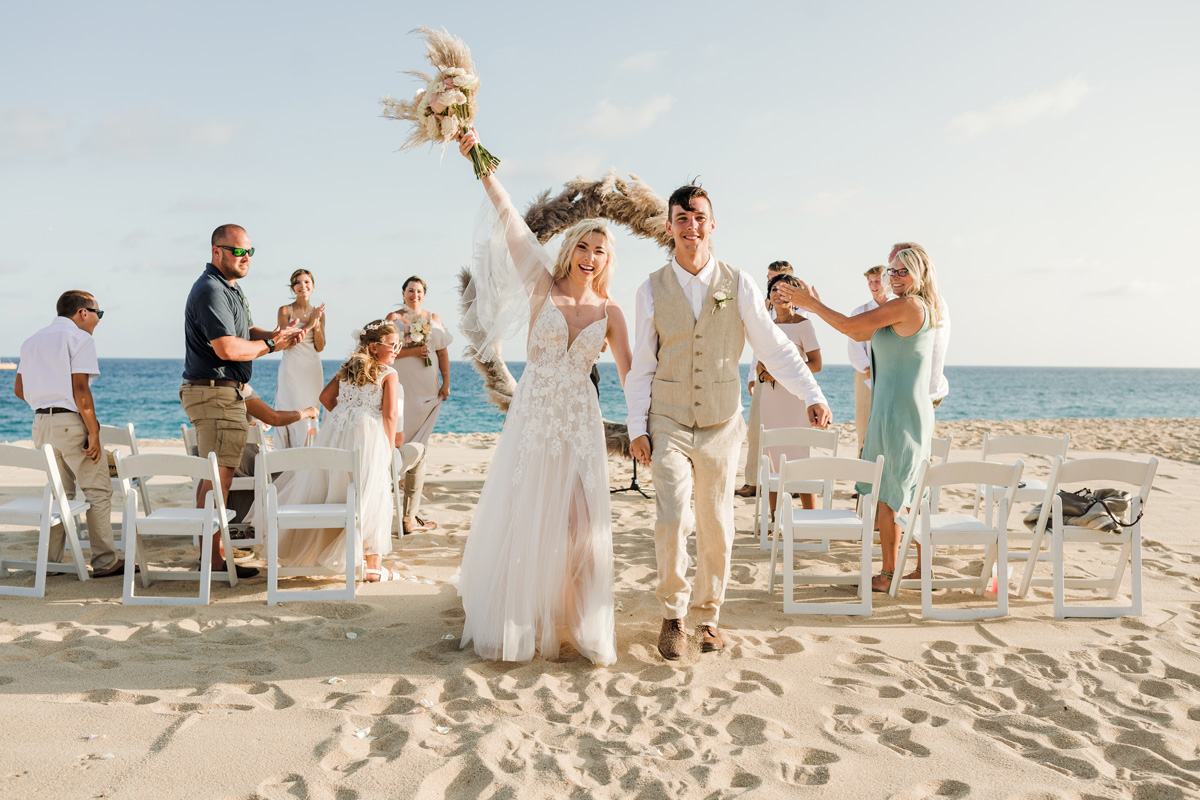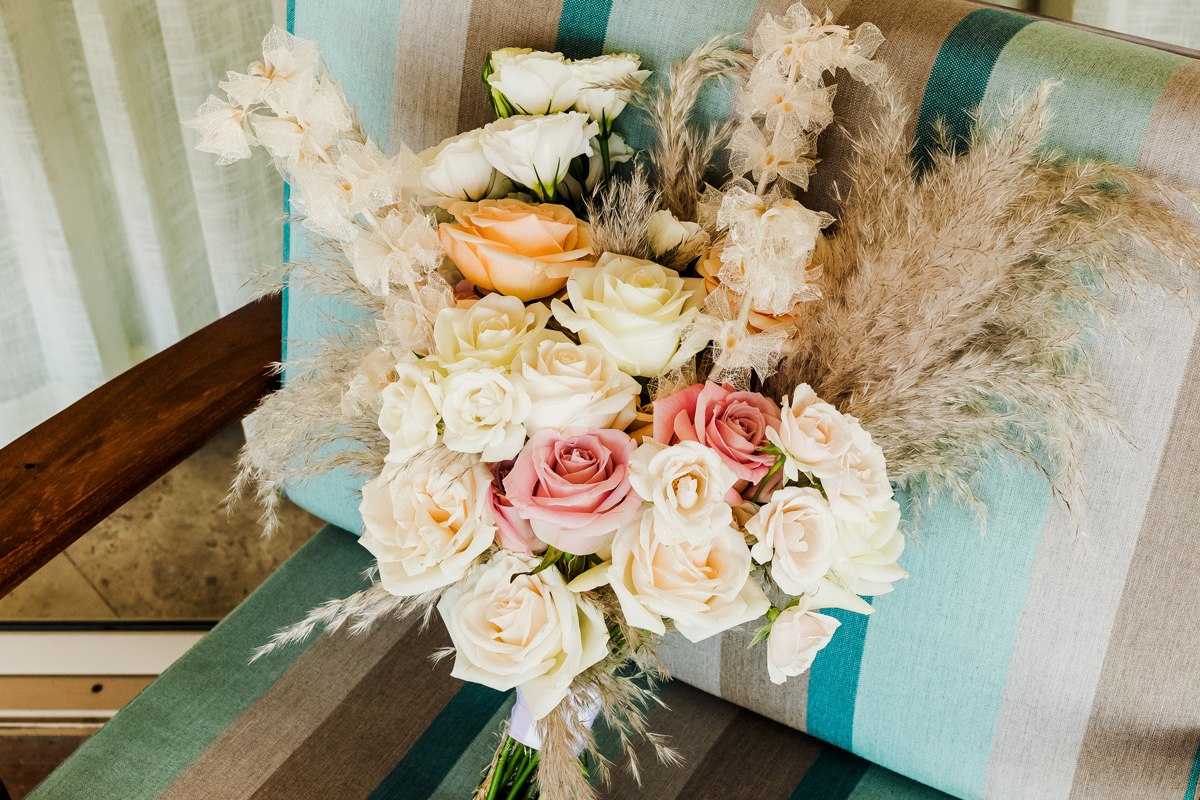 Solmar Hotels & Resorts, your perfect host for your Destination Wedding

Playa Grande Resort & Grand Spa
Say «I do» by the sea under a decorated huppah, with stunning landscapes framing the moment. Before your big day, enjoy a couple's treatment in the Spa, with luxury pedicures and manicures, dips in the pool for adults only, and walks on the beach. The wedding packages —»Intimate», «Inspiration» and "Vows Renewal»— are filled with wonderful amenities, discounts and services.
Grand Solmar at Land's End
The impressive private terrace with a unique view to the Pacific Ocean is an idyllic place to hold an intimate ceremony. The "Land's End" package offers a make-up and hairstyle session, beautiful music by a harpist or violinist during the ceremony, and discounts on Spa services, among many others. "Paradise" package stands out for offering relaxing massage sessions for the couple in the resort's oceanfront cabins.
Grand Solmar at Rancho San Lucas
Surrounded by inspiring desert landscapes that fuse with the sea, this resort boasts a beautiful garden with a majestic gazebo offering beautiful views to the sea. The "Rancho San Lucas" package includes DJ, photo booth, special manicure and pedicure, to mention just a few.
Are you ready to say "I do" in paradise?
Feel free to contact our Wedding Specialists at: weddings@solmar.com