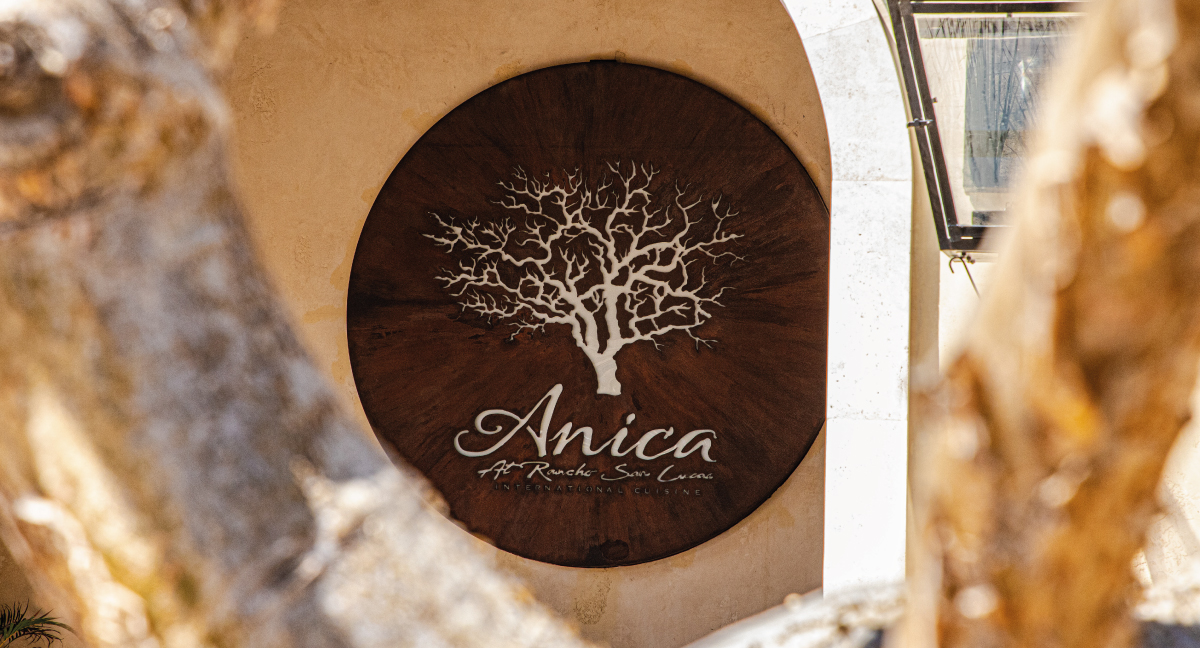 Anica Restaurant: a feast of traditions and flavors
The best way to explore a culture is, perhaps, through its gastronomy; enjoying dishes infused with history and flavors that evoke Mexican traditions in every bite.
This is the premise behind the culinary tour visitors and locals alike can experience in Anica, the signature restaurant at Grand Solmar at Rancho San Lucas. Here, Chef Ricardo Cordova pays homage to the complexity of flavors and techniques that led Mexican cuisine to become part of the intangible heritage of humanity; recognized by UNESCO since November 2010.
A little bit of history
The origin of Mexican gastronomy dates back to the pre-Hispanic era, revolving around three main ingredients: corn, beans and chili. Complements included aromatic herbs, meats from small animals, chocolate, poultry and fish, among many others.
Over the years, the mixture of indigenous traditions and the influence of other countries, mainly Spain and their Arabic background, gave different directions to ancestral recipes by fusing ingredients and flavors unknown in the region, such as animal fats, wheat, flour, beef and chicken, as well as dairy products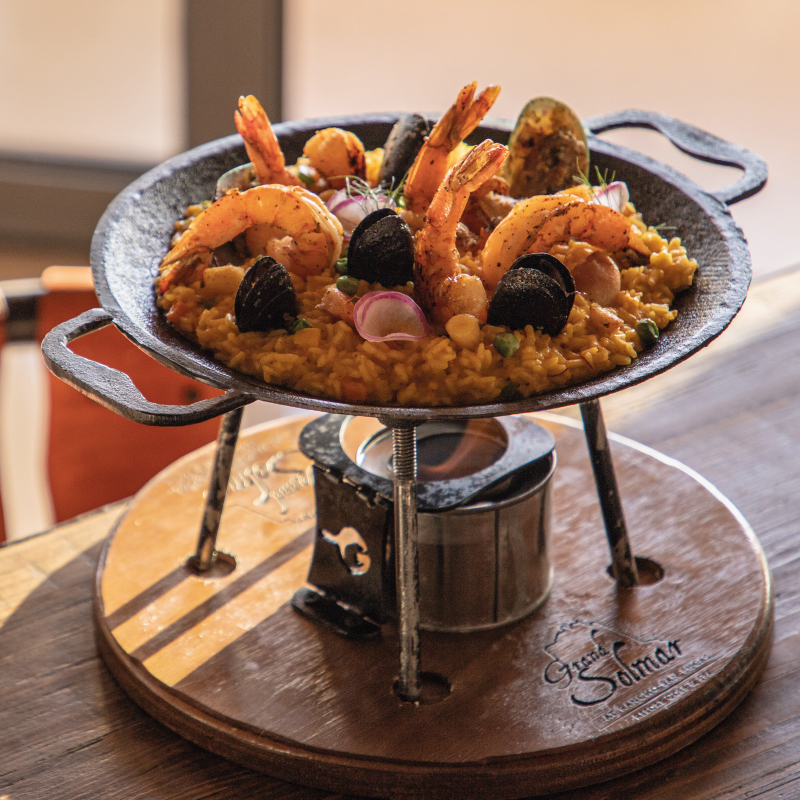 Another culinary adventure you can embark on, is the mini Al Pastor trompo, or "spinning top" making reference to the form of the meat displayed on a vertical rotisserie. This Mexican classic from the 1960's —an adaptation of the Arab shawarma—, had a boom when a Lebanese migration to Mexico took place. It is in that decade that Mexico City witnessed the boom of tacos al pastor, using pork instead of lamb. Nowadays, tacos al pastor is a delicacy that can be enjoyed in most parts of Mexico —and some states of the US.
Part of the newest additions to Anica's gastronomic feastoffer the opportunity to explore the flavors of Baja with local ingredients and traditional tribal techniques. An example of this is the mini Paella—so common in Spanish tables— or seafood discada, a specialty at The Ranch. You are welcome to partake of the cooking process with the help of a  mini grill in the comfort of your table, while tasting fresh seafood combined with European recipes and ingredients.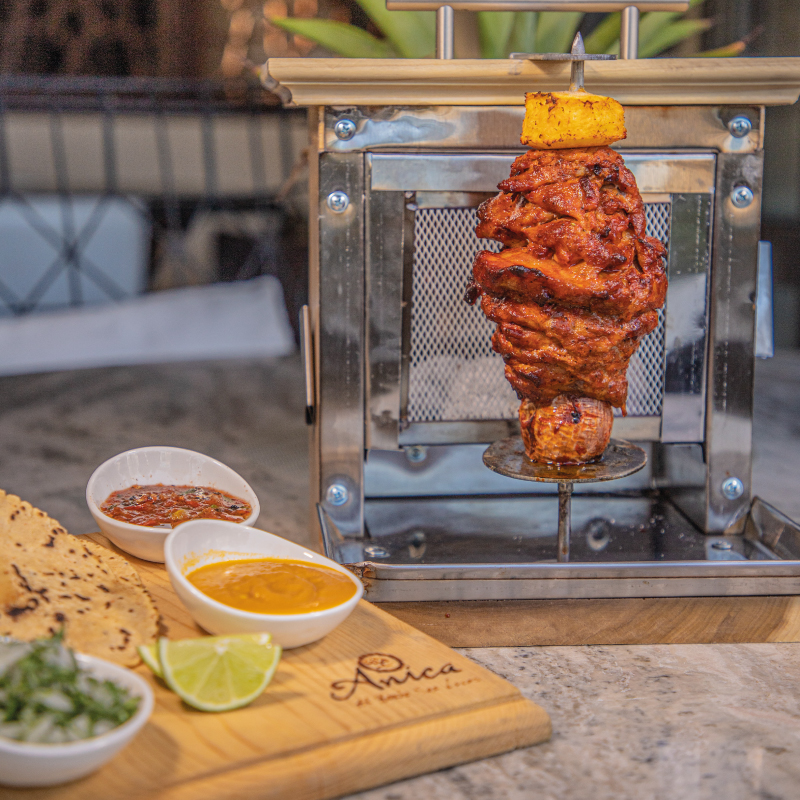 Do not miss the opportunity to delight on Mexican flavors. Reserve your table at the concierge desk.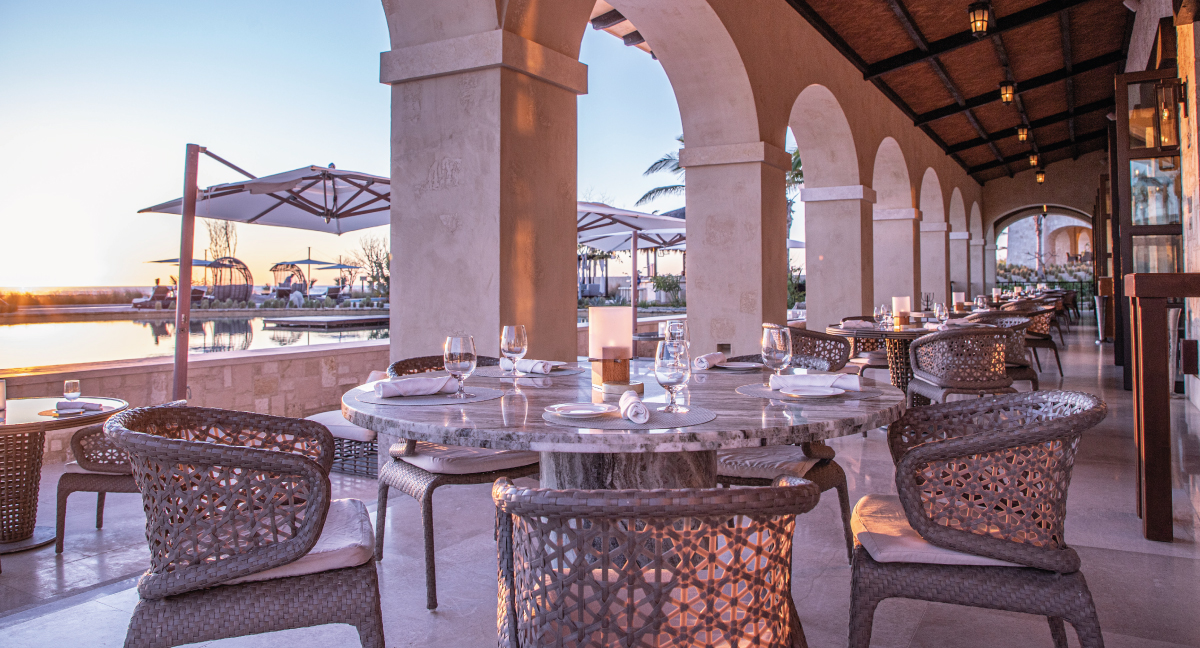 Embrace Tranquility: The Power of Relaxation
Amidst the hustle and bustle of today's fast-paced world, moments of serenity have become a precious commodity. The constant demands of life often leave little room for us to slow down, and as life rushes on, it denies us the opportunity to pause, unwind, and reap the countless benefits of relaxation—let's explore some of them!