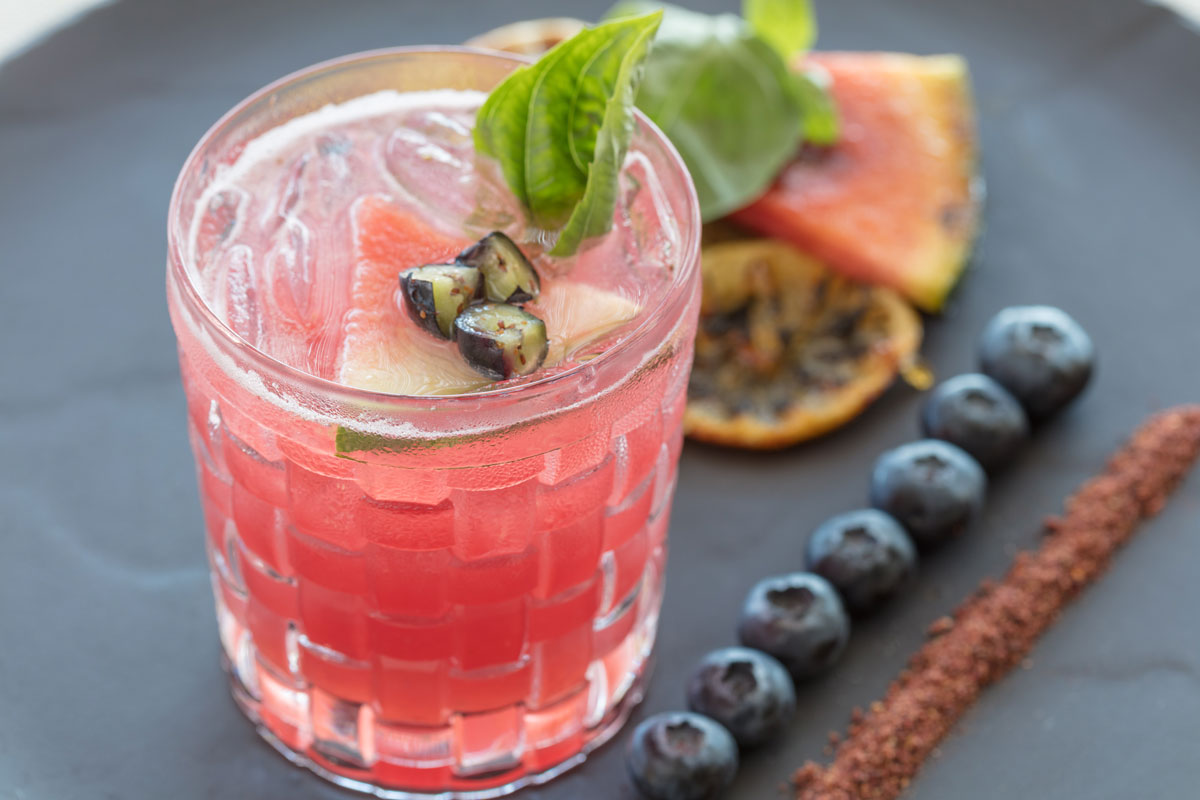 Best of Baja's Spring Time: 4 Cocktails to Try at Home!
Spring is here with pleasant temperatures, allowing us to shiver out of our fuzzy coats and leave the cold behind. It is the time when nature is replenished from a long winter to fill the scenery with life, color, warmth and birds singing, extending an invitation for us to renew and restore.
Spring season was originally known as "lent", or the "lenten season", a word derived from the Old English lengten, which means "to make longer or greater in length", alluding to the fact that days start getting longer.
It was not until the 1300's that this term was replaced by spring. The reason is that during this time of the year most plants —been dormant over the fall and winter—, finally begin to grow again, or spring from the soil.
So why not bring home some of the spring atmosphere that is lived in Los Cabos, to your home? We share 4 original, fresh cocktail recipes full of flavor to enjoy during this wonderful season, Baja styled. «Sustainable gastronomy" and "farm-to-table", are two concepts behind each and every recipe, while being environmentally responsible and taking advantage of the freshest fruits and vegetables of this bountiful season. Enjoy!
Talipot by Grand Solmar Land's End
 Ingredients:
2 oz rhubarb ginger Gin
20 grams watermelon
5 grams blueberries
6 oz cranberry juice
2 oz basil juice
Preparation:
Marinate the watermelon and blueberries with the cranberry and basil juices in a shaker.
Mix with ice with slow movements until homogenized.
Serve in an old fashion glass and garnish with basil, blueberries and watermelon.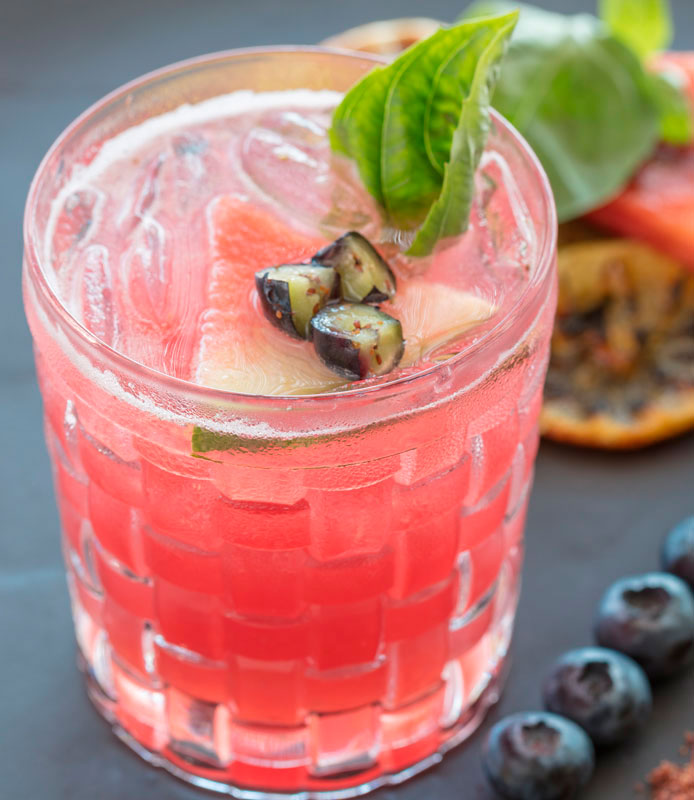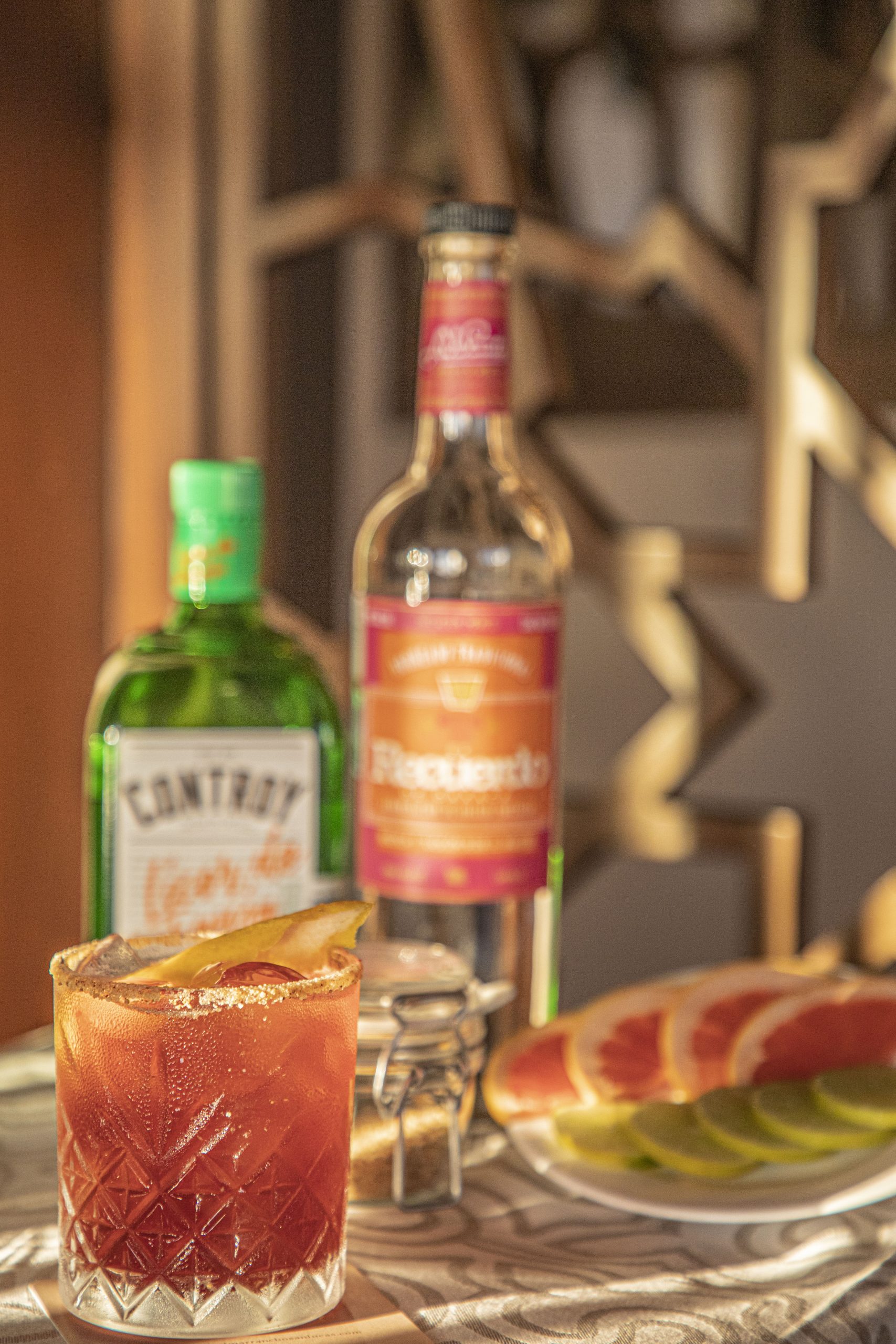 Hibiscus Mezcalita by Grand Solmar at Rancho San Lucas
 Ingredients:
2 oz "400 Conejos" mezcal, agave variety: Espadín
1 oz lemon juice
1 oz Controy orange liqueur
1 oz hibiscus syrup
Tortilla salt with powder chili
Lemon zest as garnish
Preparation:
Mix the mezcal in a shaker with ice and add the lemon juice, orange liqueur and the hibiscus syrup in a shaker.
Shake vigorously for 20 minutes.
Rim a rocks glass with tortilla salt and powder chili, and pour the mixture.
Garnish with the lemon zest.
Mint Gin & Tonic by Playa Grande
Ingredients:
2 oz Gin
4 oz tonic water
1 pinch of mint
1 pinch of sugar
1 gr of cucumber
1 oz lemon juice
Preparation:
Mix the gin, the mint and the cucumber in a mixing glass.
Macerate and add ice, sugar, cucumber and lemon juice. Shake constantly and strain into a glass with ice.
Garnish with some spring flowers and a slice of orange.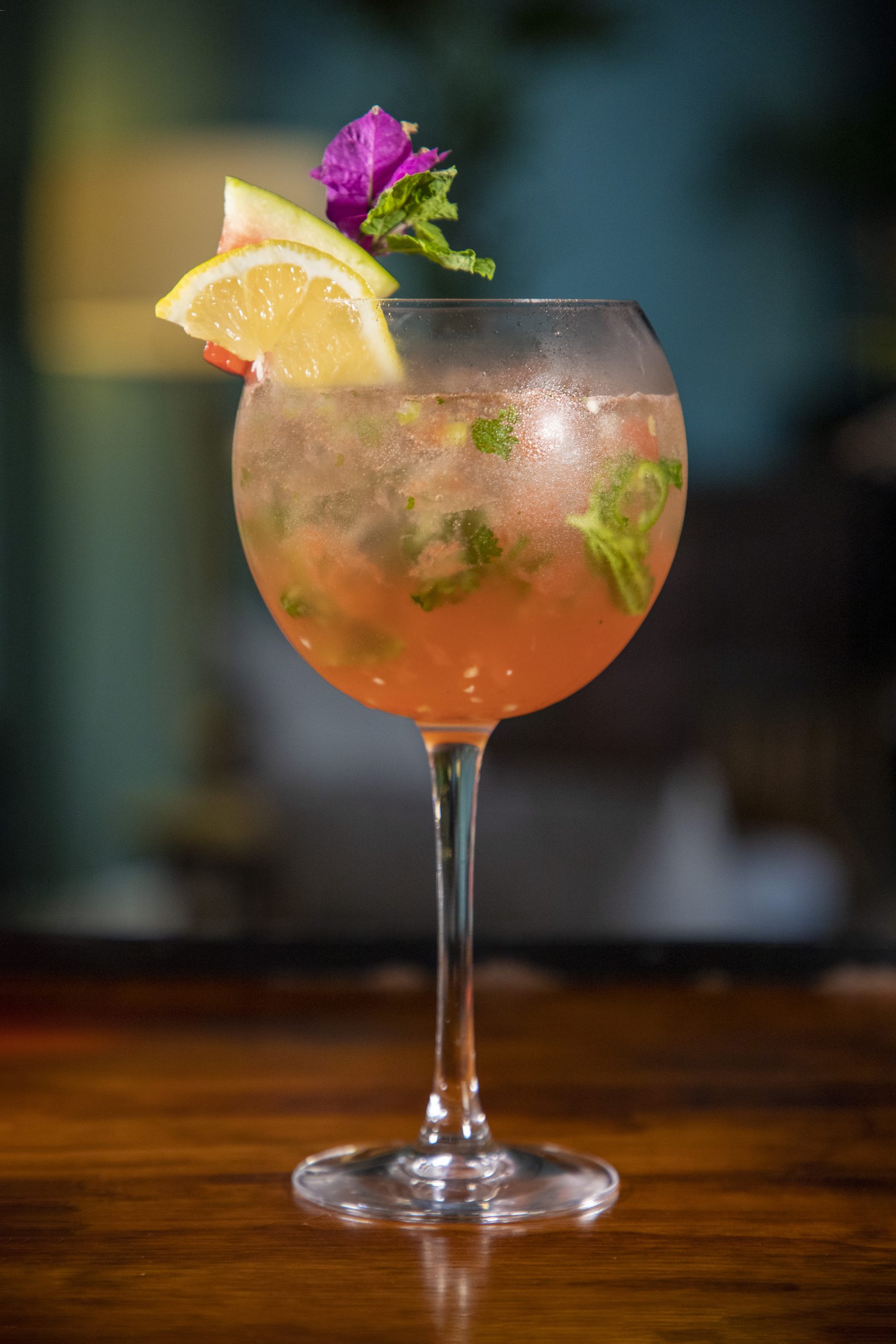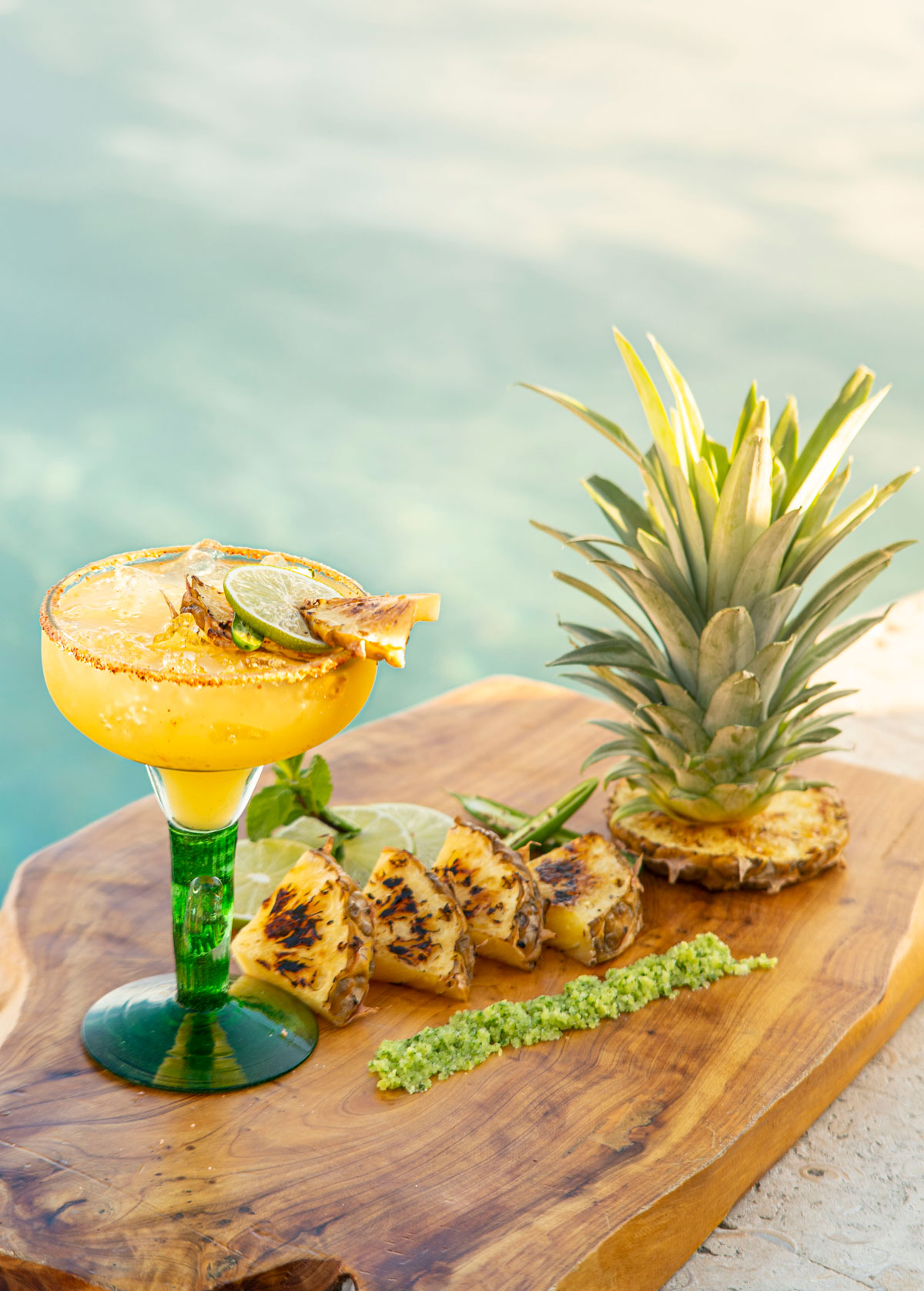 Pineapple Margarita by Playa Grande
 Ingredients:
2 oz "Herradura Blanco" tequila
1 oz "Recuerdo de Oaxaca" mezcal
1 oz orange liqueur
5 oz agave honey
5 oz pineapple juice
5 oz orange juice
1 gr of pineapple
1 small slice of jalapeño pepper
1 pinch of salt
Preparation:

Rim the margarita glass with salt. Add the distillates (tequila and mezcal), then the orange liqueur, agave honey, pineapple juice, orange juice and jalapeno chili.
Mix thoroughly. Serve in glass filled with  ice and garnish with a seasonal flower.
Hope you enjoy a little bit of Los Cabos-style spring from home, with these colorful and tasty cocktails. Cheers!