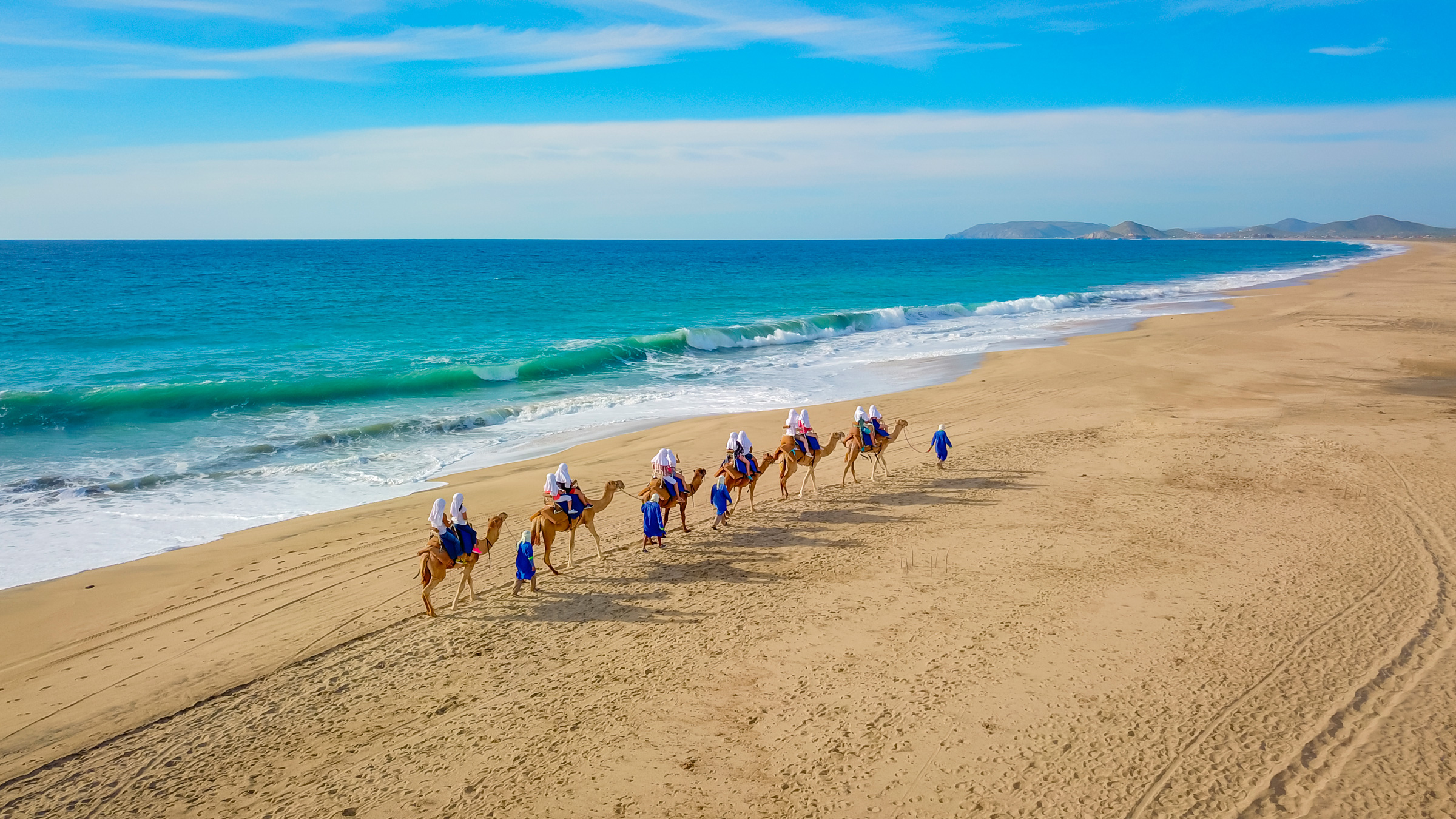 Camel Outback Adventure and Eco Farm from Los Cabos
Escape the crowds and see Cabo from a new perspective during a truly unique experience in the Cabo countryside. Situated in one of the largest unpopulated and pristine deserts in Mexico, Tierra Sagrada is located 45 minutes north of Cabo San Lucas, hidden away from bustling resorts and close to charming towns like Cerritos and Todos Santos. The experience is 4 hours long plus transportation to and from Tierra Sagrada.
 Set out on an unforgettable journey experience the Baja desert atop a camel and discover the rich Baja California culture from Cabo Adventure's expert guides. The visit begins with a visit to EcoFarm, which includes a series of interactive experiences surrounding conservation. You will discover the history of cacao, meet some animals, and learn about sustainability, recycling, plastics and the ocean.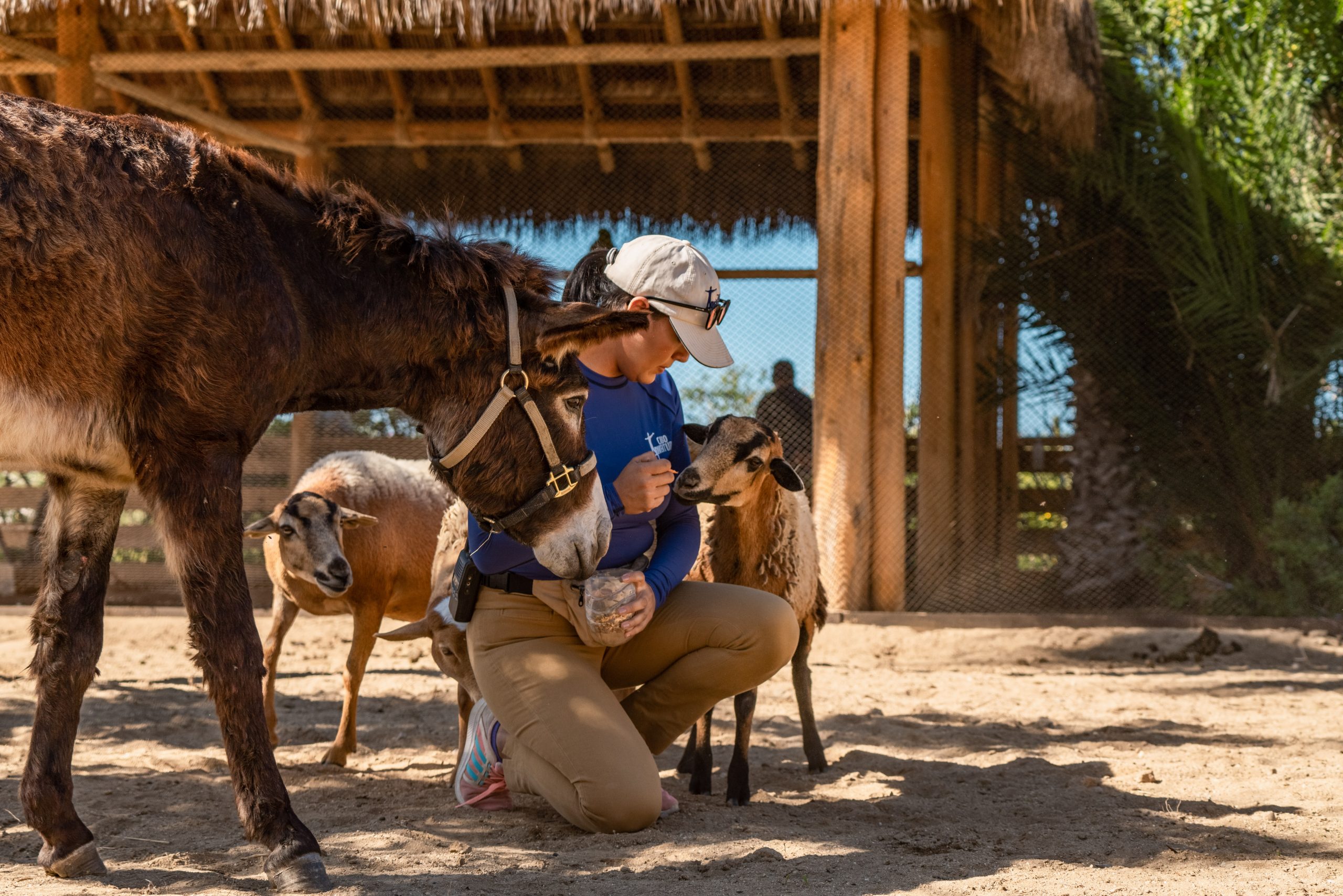 After EcoFarm, you will be introduced to your camel and take a few photos before hopping on the hump and setting off to explore! A 20-minute camel-riding desert safari in Cabo is a truly unique way to take in the picturesque scenery of Baja California Sur. Enjoy the refreshing ocean breeze, crashing waves and pristine beach atop your camel.
 Once you arrive back, you'll learn more about flora, fauna and culture during a guided nature walk through the Mexican desert. You'll end the tour with lunch at Casa Típica, overlooking the boundless Pacific Ocean, where you will enjoy a delicious, multi-course Mexican lunch and tequila tasting. Your guide will teach you about the history of tortilla making and lead you through a tequila tasting where you will try a few different types of tequila.
 If you're looking for a different and unforgettable way to explore the spectacular landscape and culture of Baja California Sur, camel riding is the perfect choice for you. This is a great experience for families, groups, and people of all ages.