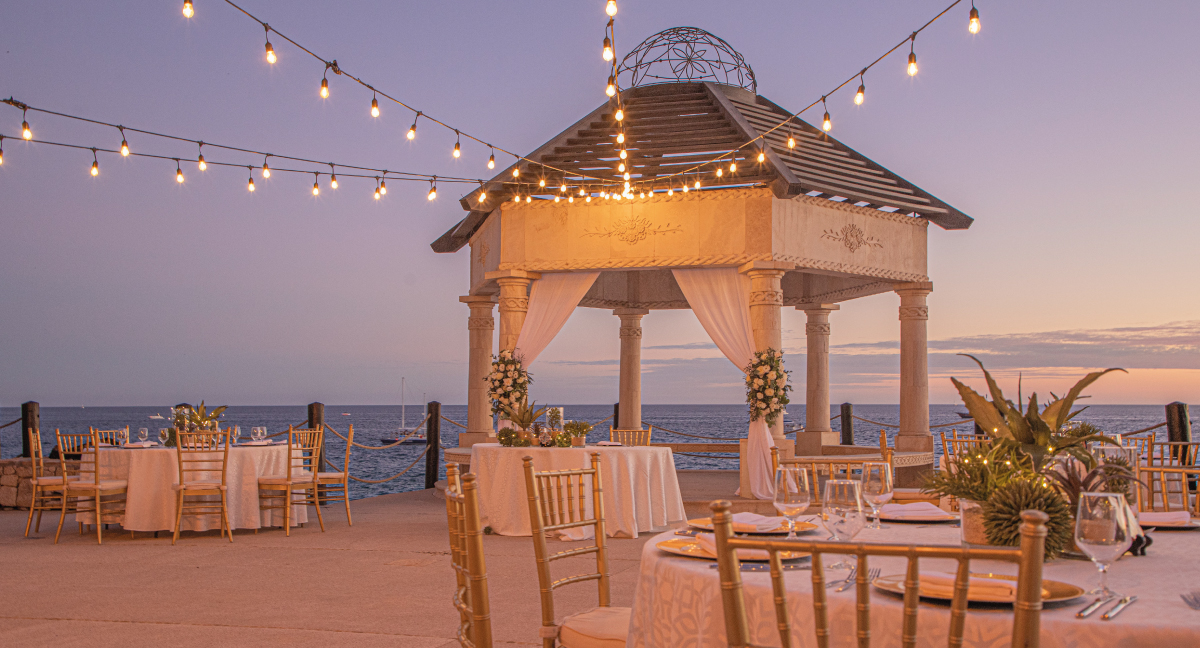 Experts Voice: Wedding Specialists address couples FAQ's about planning a Destination Wedding in times of COVID-19
Planning a Destination Wedding sounds idyllic, but may be challenging given the current health situation we are undergoing globally.
We asked the Wedding Specialists Ileana Campoy, Cynthia Fraga and Erika Quiroz from Solmar Hotels & Resorts to address the most common concerns and frequent questions asked by couples planning an unforgettable destination wedding in Cabo:

Q. If I have everything set up for my wedding, what happens if I have to postpone my so-longed event?
A. Well, this is one of the most frequent concerns couples have, and at Solmar Hotels & Resorts we are aware of the many unforeseen events that may require plans to be put in hold. And we strive to provide a carefree experience for brides and grooms from the very moment of planning, and this includes our full empathy
That is why we set agreements with external providers who empathize with this vision. Therefore, flexibilityis our main motto. And our commercial partners are always more than happy to make arrangements in order to adapt to the new dates.
Some of the unique benefits guests find at our resorts in comparison with other venues, are:
There is not a minimum number of booked rooms required.
No additional fee for external guests.
We offer preferential rates for the bride and groom's guests, when booking a minimum of 10 suites for 2 nights at any Solmar Group resort of your choice.
We customize our services according to our guests and members budget.
We only hold one wedding per day.
There is a wide range of gastronomic offerings.
Every Cabo Wedding package offers the opportunity to select from á la carte services and amenities.
Q. In case I have already made a deposit, is it applied for my new wedding date?
A. Absolutely.  If for any reason your wedding cannot be held on the date planned, we can make arrangements to have the received deposit applied to a new date.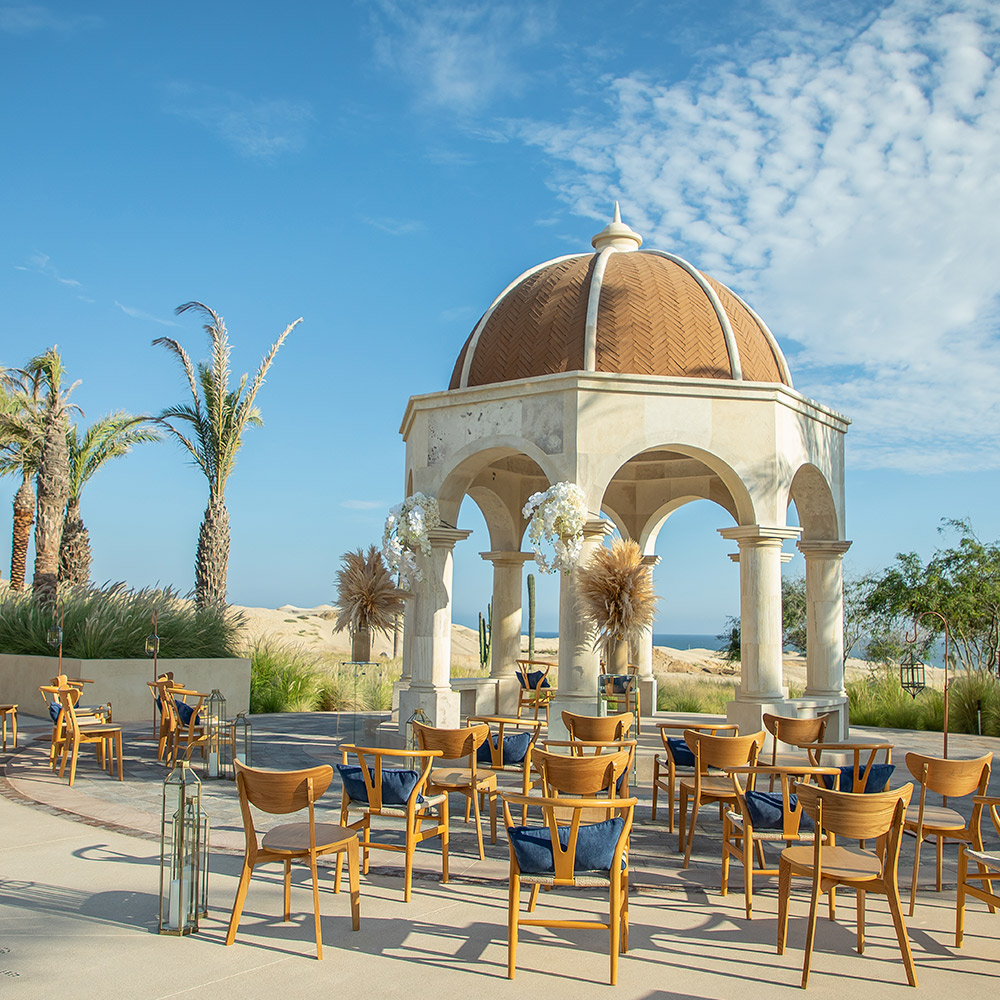 Q. What happens if I have to call off my wedding?
A. In case any unforeseen event occurs that impede your wedding to be held, Solmar Hotels & Resorts will grant a 1-year stay certificate for the amount deposited, to be used in any of our properties.
Q. What are the measures followed by the resorts to ensure our safety and health as well as that of our guests?
A. There are strict protocols adopted by each and every property that is part of Solmar. The staff has undergone an exhaustive training certified by both national and international Health authorities. Seating capacities do not exceed 50%, frequent sanitation procedures have been applied to all areas of the resorts, body temperature is measured at your check-in and in all access points at our restaurants, among many others.
Most of the weddings held within the properties (close to a 60%-70%) are from previous happy guests who have enjoyed their stay and have experienced the impeccable measures taken, first hand. We have even received comments about how secure our guests feel in Cabo, in contrast with their own hometowns.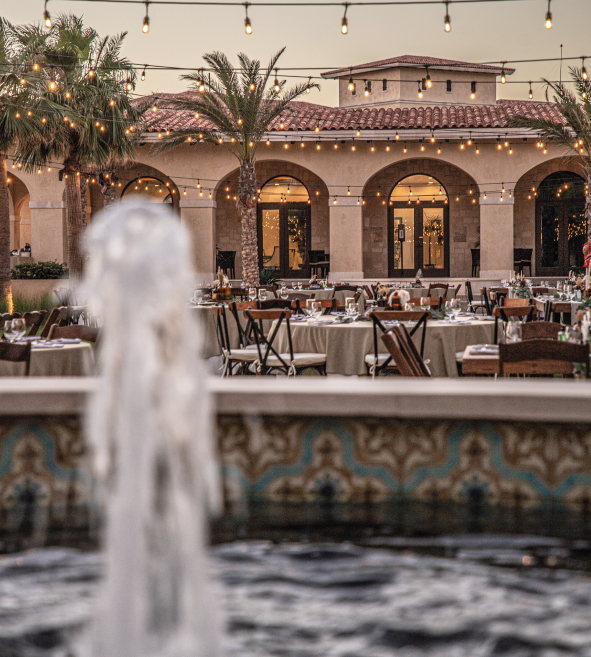 Planning a destination wedding seemed like it was going to be a challenge but it wasn't find a place that you love and make the wedding yours from times, how long, when , etc!! The destination should have a planner who is a professional at this and let them work with your ideas and they will put everything together and you and your guest can just show up! Most planners can change things add things and they are only a email or call away! They plan everything and work out hotels and transportation it was very easy to work things out with the Grand Solmar!!
We all know that everywhere in this world we are in the middle of a pandemic but Mexico and the Grand Solmar takes the health and safety to the up most I feel free to say I felt more safe in Mexico and at the Grand Solmar then in the USA!! I recently had a wedding there where the cases in the USA were raging, we had 60 guest and happy to say NO ONE was infected thank god because of the safety and procedures taken by the Grand Solmar and Mexico!
The overall experience with a destination wedding was fantastic everyone who attended I know before you say it of course they did said it was truly the best wedding they every went to!!! 
Some advice we can give is pick the place that makes you the happiest and leave the wedding planner use your ideas and you will have the best wedding ever and your guests will love having a vacation too!!!
Patty & Jeff Sanislo  – Jan 6th, 2021 Wedding
Q. Some tips or suggestions to plan a stress-free Los Cabos Wedding?
A. We are lucky enough to be a highly air-connected destination with direct flights from important cities within the US, and this naturally relieves some stress out of the planning process. Some of the tips we can share:
Keep your decoration simple.Minimalist style, besides being one of the trendiest decors you can find in high-end magazines and decoration studios, allows you to lessens the number of high contact surfaces —a must-do nowadays.
Opt for local/seasonal flowers.In case you find any inconvenience for holding your wedding on the date planned, you won't have to worry about this matter. There are beautiful, colorful flowers that are easy to find within the destination, without freight costs, and the need to book in advance.
Rely on a Wedding Specialist.Having the assistance of a Wedding Planner will make the process of selecting, hiring, negotiating and reprogramming issues easier for you. Take into account that a local specialist has an extensive contact book, and they are keen enough to do the task of comparing options, variety, prices and styles for you.
Intimate ceremonies work best. Keep your list of invitees short, selecting your guests according to the connectivity with Los Cabos, and their medical condition. Remember that remote connections work best to share special moments with those you love, without taking any risk.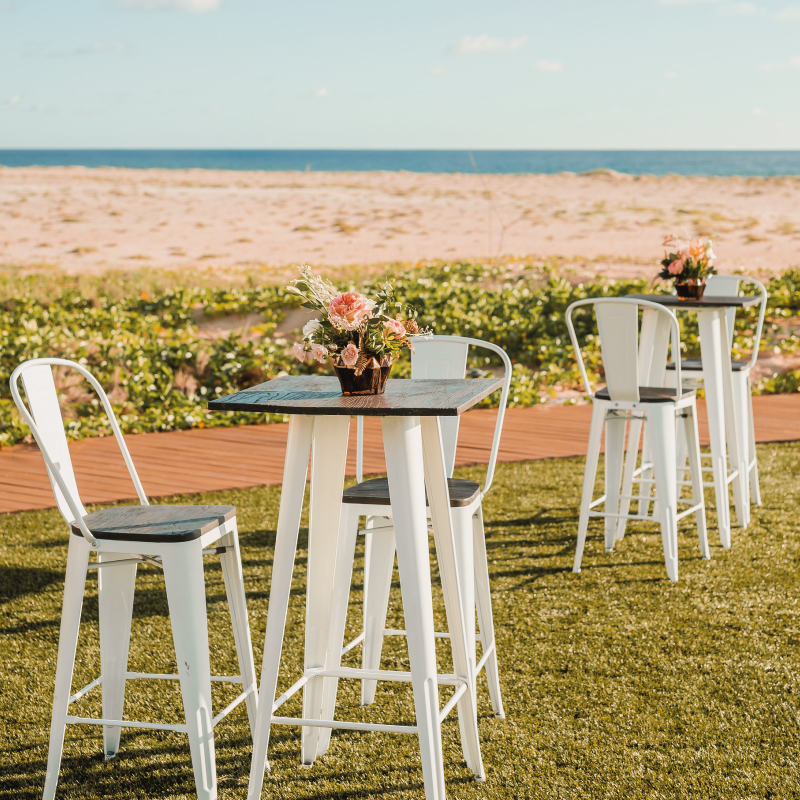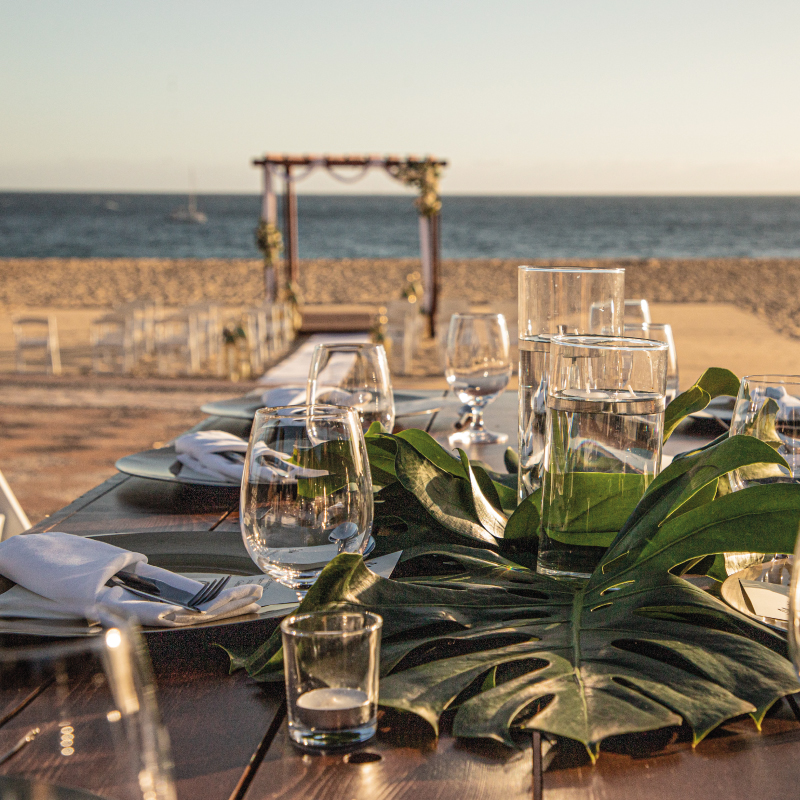 Great tips for those brides and grooms planning a Destination Wedding in Cabo!
If you have any further question, feel free to write to: weddings@solmar.com
Or send your RFP to start planning the most special day in your life!