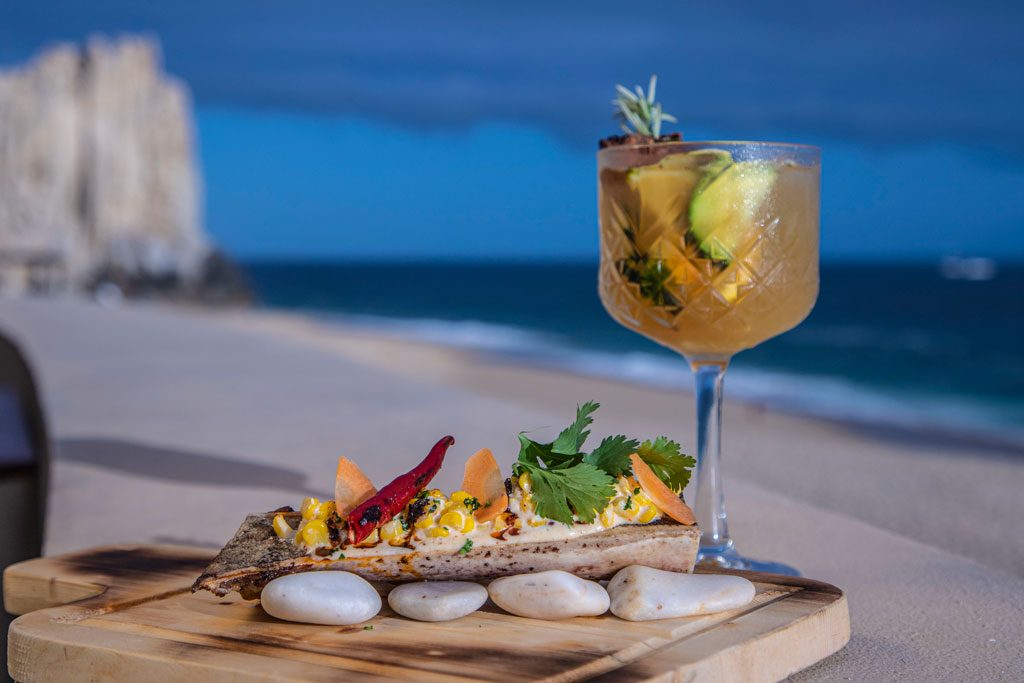 Grill Night at Don Luis Restaurant:
A sensory experience
With the same passion an artist creates a masterpiece, Chef Alberto Collarte from Grand Solmar Land's End orchestrates a symphony of sensory experiences in every themed night that takes part of this resort's collection.
The latest addition, the much anticipated themed soirée, Grill Night at Don Luis Restaurant, is the anteroom of an evening embracing most of what made Los Cabos one of the finest dining places in Mexico: elegant seaside settings, starred skies and the easy-breeze ambiance of Baja at your fingertips. And all, filled with the smokey aromas of delicacies coming out of the chef's grill.
Starting with an amuse bouche ready to satisfy the most demanding palates, our suggestions include the Grilled cheese with chimichurri in flour tortillas or the Grilled mushroom with garlic and homemade tatemada sauce. The Charcoal portobello with mixed vegetables and pomodoro sauce topped with Oaxaca cheese is one of the place's favorites.
For meat lovers, the Beef fillet, the Picaña or the Ribeye grilled to your taste will pair extraordinarily with the superb selection of wines of the house. Finish with the Custard with mezcal sauce or the Corn cake with caramelized popcorn to give end to a magnificent dinner.
Are you ready to surprise your palate at the sound of the Pacific Ocean waves and the sophistication of Baja vibes?
Book your table with your Concierge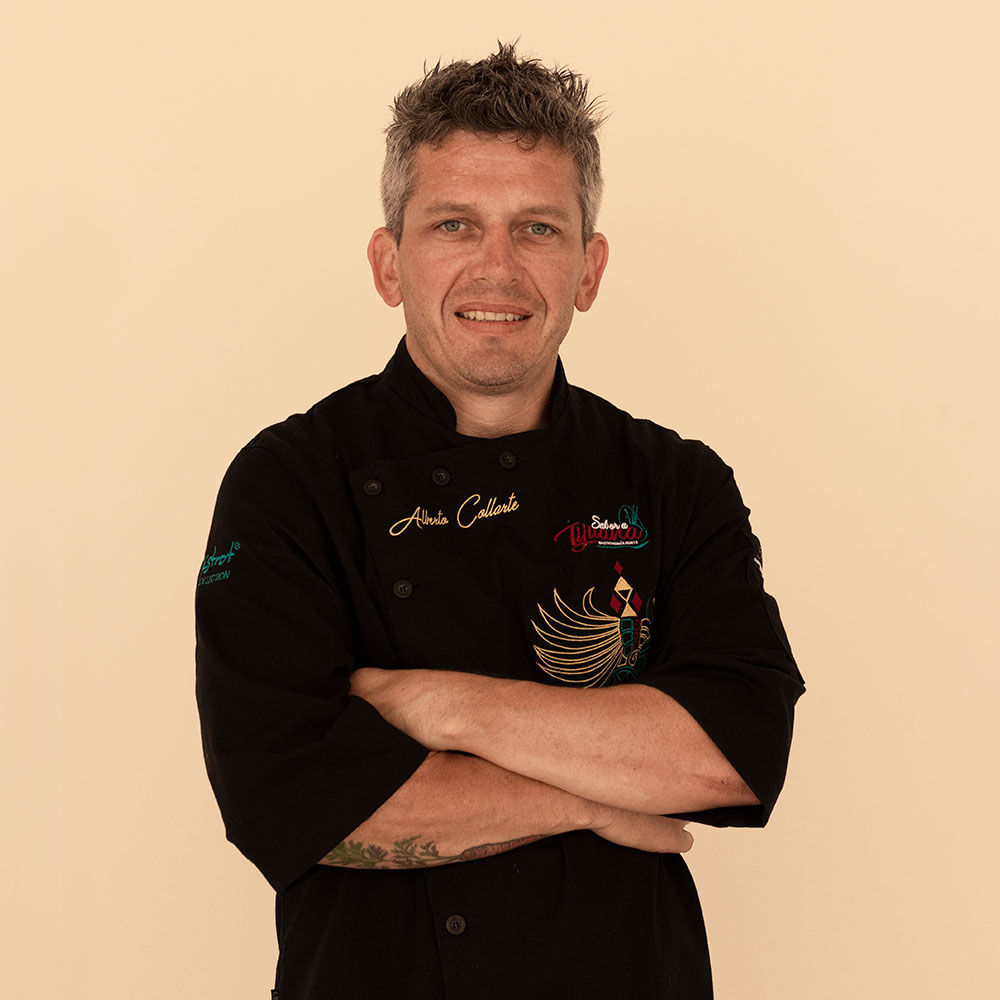 Chef Alberto Collarte, originally from Santiago de Chile, nurtured his passion for cuisine at an early age, cooking with his father and grandmother.  Family meals were the cornerstone of their time together and food was the joy that anchored many childhood memories.
He studied Gastronomy at The Culinary Institute of Santiago.
In 2003, determined to master the traditions of Mexican cuisine, Alberto started his journey in Vallarta, Jalisco at the hotel Meliá. He worked in the famous Mexican/French restaurant, Bianco, under the tutelage of Chef Roger Dreier as Chef de Partie.
While known for his passion of working with unique Baja products; Chef Collarte thrives on surprising his guests with innovative cuisine that is also a byproduct of his extensive world travels. He describes his work as mestizo.
Today Chef Collarte shares his culinary talents as the Executive Chef at Grand Solmar Land's End Resort & Spa in Cabo San Lucas, B.C.S.