Have you heard of Friendcation? The new travel trend to celebrate Valentine's Day!
Chocolates and loving cards on Valentines' Day? That's ok! But if you are looking to take your celebration to the next level, we invite you to take a look at the trendiest idea for hanging around Hollywood-celebrity style!
A bit of history:
Back in the 3rd Century, Valentinus, a Roman clergyman, was arrested and imprisoned upon being caught marrying Christian couples and aiding Christians who were at the time being persecuted by emperor Claudius. Before his head was cut off, Valentinus —known as St. Valentine, the patron saint of lovers— restored sight and hearing to the daughter of his jailer, and Claudius took a liking to this prisoner. However, when St. Valentine tried to convert the Emperor, he was condemned to death.
This travel trend takes the regular celebrations amongst friends to the outdoors, choosing fantastic destinations such as Los Cabos to spend an unforgettable time with besties!
 Our top selection for a grand celebration include: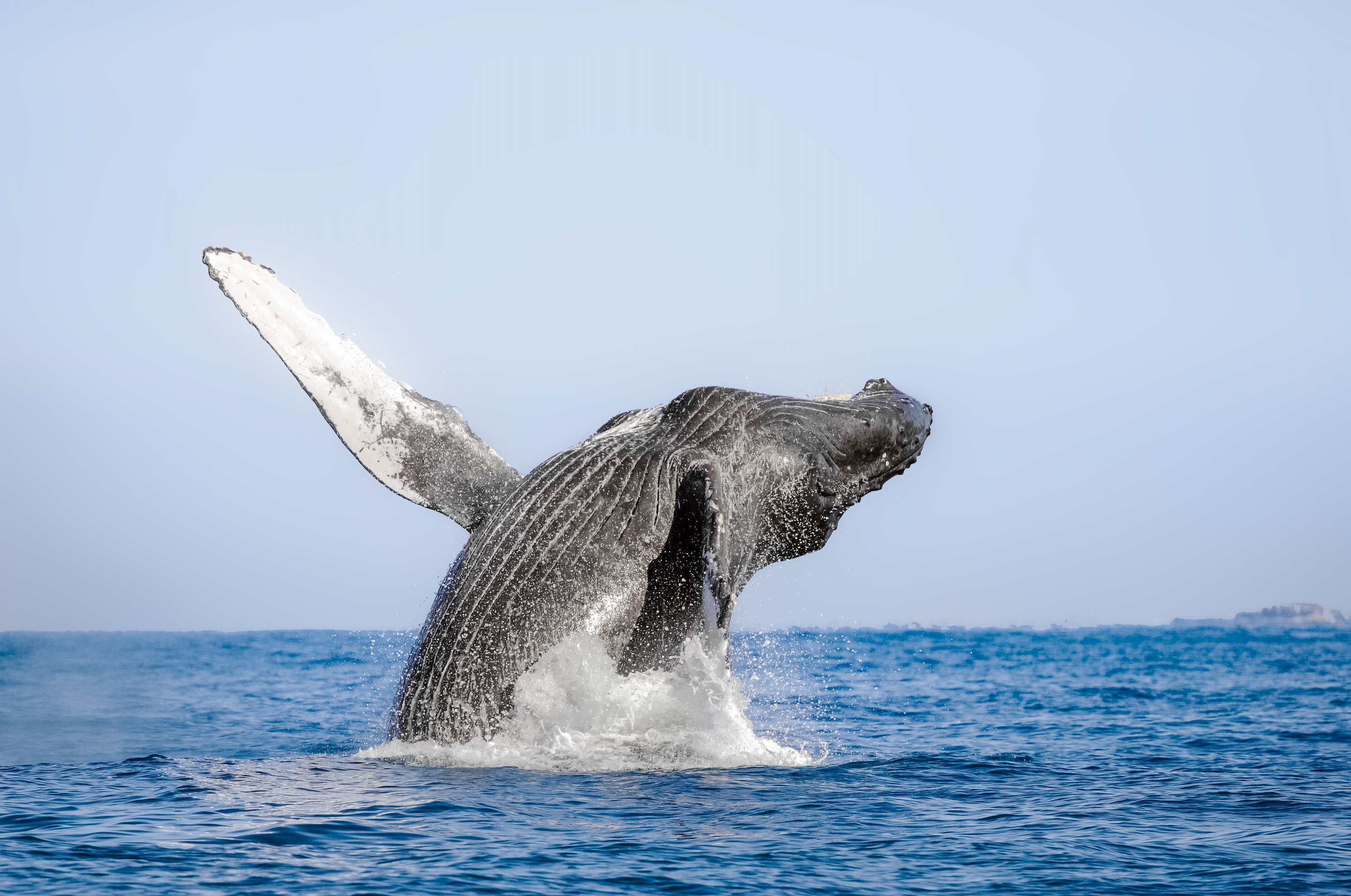 Whale watching!
Perfect to enjoy the wonders of nature and live unique experiences, Whale watching season that will run through mid-April, is your chance to experience The Aquarium of the World like never before.
Whales travel from the cold waters of the Arctic to the warm coasts of Baja California Sur to reproduce and give birth to their calves. Some of the species that can be seen are the Minke, Bryde, Sei, Humpback, Gray and Blue whales, which from time to time offer a jumping show to the boats nearby. As part of the itinerary of this trip among friends, we at Solmar Hotels & Resorts recommend you to schedule a tour and take advantage of the visit of these incredible animals, in addition, some of these experiences include visiting iconic beaches in Los Cabos and snorkeling.
Plan a big celebration!
One of Los Cabos' hallmarks is the incredible nightlife scene. If you and your friends are party lovers and really enjoy dancing the night away, this destination will not disappoint. In Cabo San Lucas you can find a wide list of bars, clubs and restaurants with live music. A nice choice to laugh and dance overlooking the Pacific Ocean. Your control base, Solmar Hotels & Resorts will welcome you with exclusive amenities and theme nights.
Yacht tour to the iconic Arch!
Visiting Los Cabos and not venturing the waters to discover The Archis a no-no!
Located at the exact point where the Pacific Ocean and the Sea of ​​Cortez converge, this landmark will be the target of tons of photos that will go directly to your Instagram feed. Your concierge will be glad to make all the arrangements for this unique adventure! Just imagine with your friends sailing on a catamaran while admiring the sunset while enjoying a selection of canapés and an open bar, so fun with your friends is guaranteed.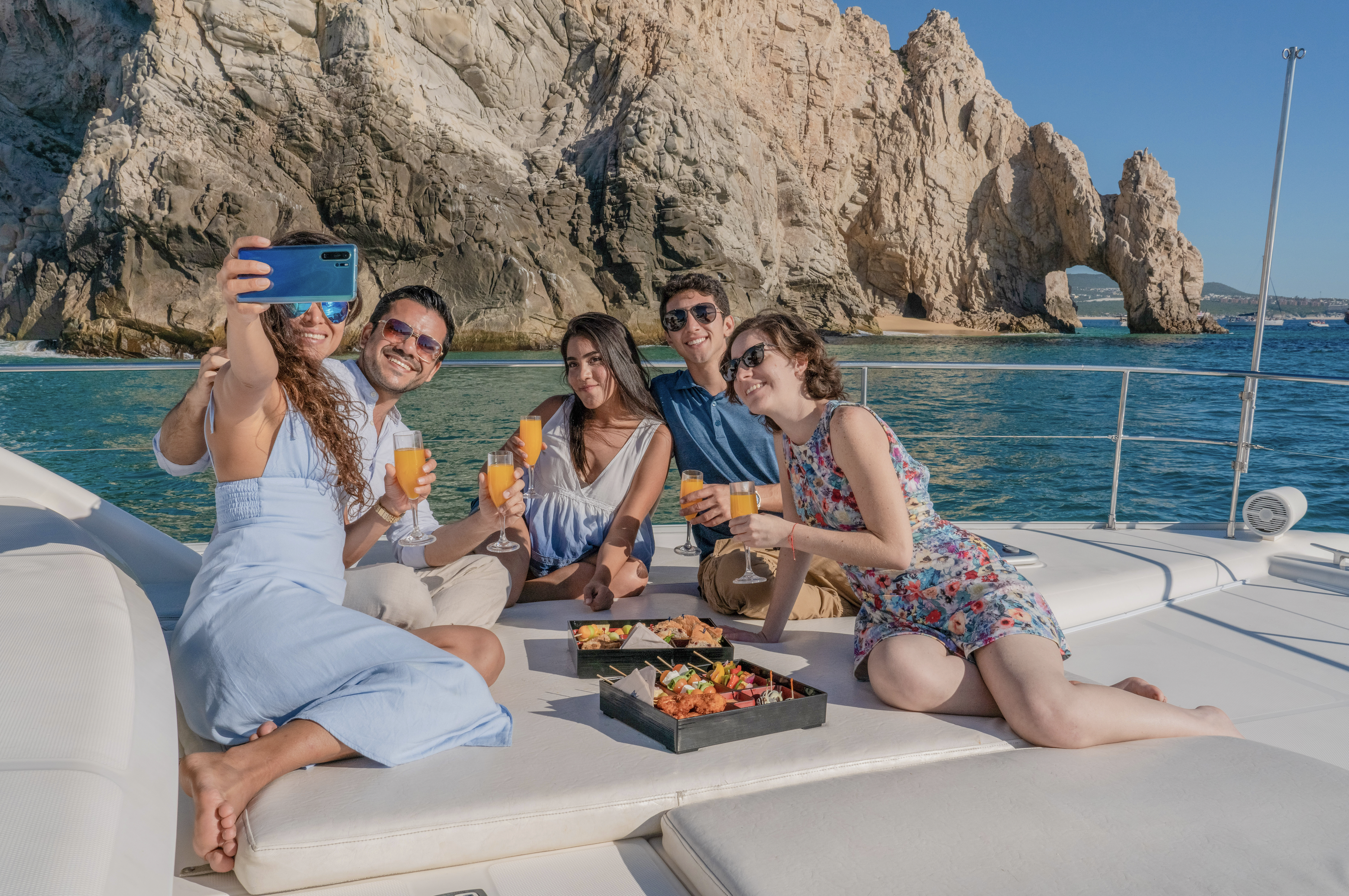 Drinks by the pool!
Want to simply relax and enjoy a pool, fun and sun day? Check! The Tide Bar at Grand Solmar at Rancho San Lucas is your place to be as you celebrate toasting for friendship! «La Rosita», an American trend consisting of uncorking a premium selection of rosé and white wines in the comfort of the pool will be in charge of this indulging moment.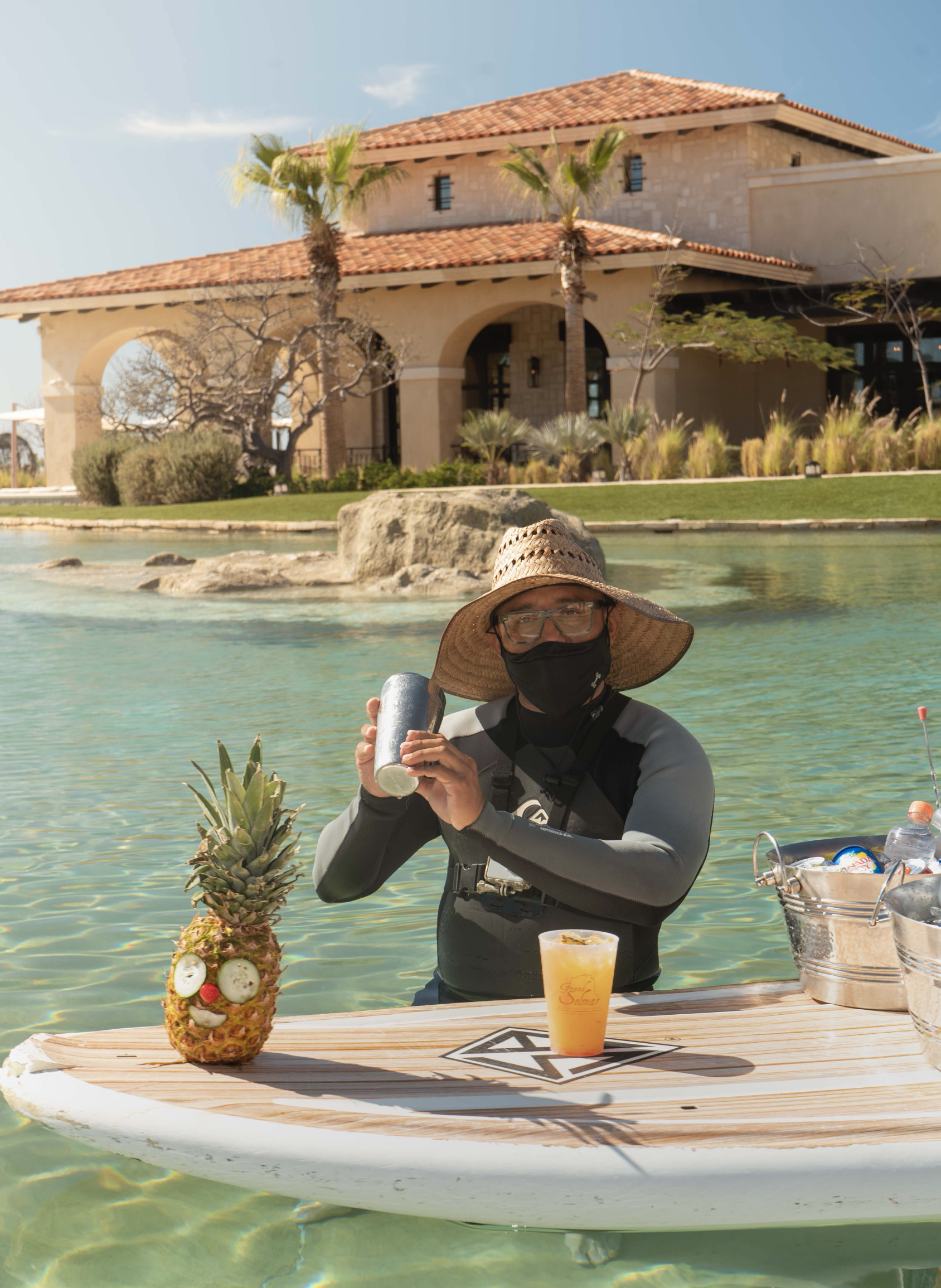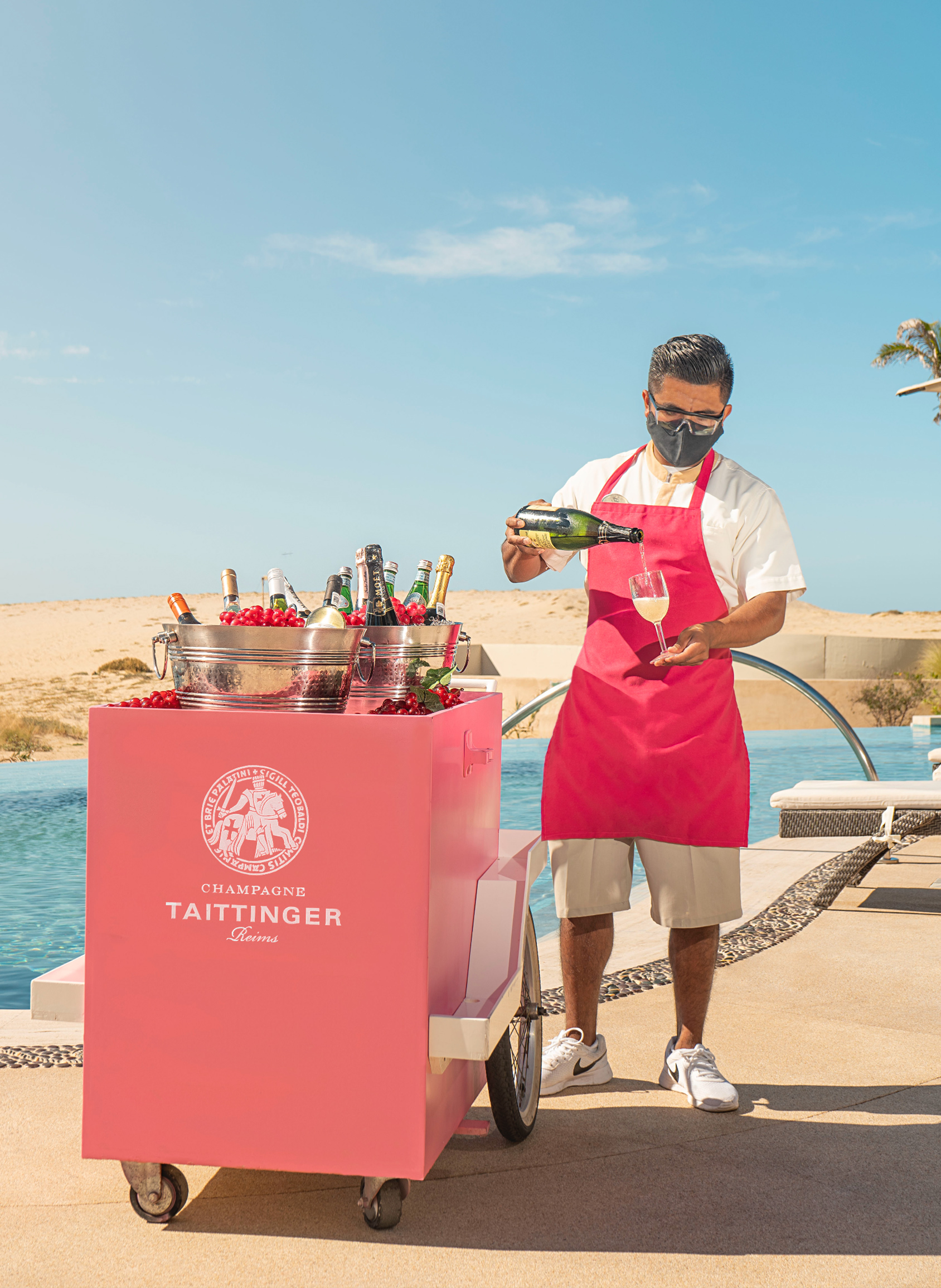 The Paddle Bar by the Lagoon of this resort, will pamper your every whim for creative mixology and exotic cocktails, as you enjoy it in the middle of the salt lagoon. This service was actually a guest's idea as he was enjoying the serenity of this water body —one of the only two available in Cabo— when asked a waiter if he could order a cocktail, then the mixologist improvised a bar on a paddle board, leaving our guest extremely amused and happy.
Educational fun!
Although these two terms do not usually get along, gamification is a trend you'd love to try. At Grand Solmar at Rancho San Lucas, you and your friends, aka travel partners in crime, will enjoy cooking vegan and vegetarian delicacies like the Mushroom aguachile, Corn empanadas, Vegetarian stuffed chili, among others. With this new knowledge acquired during your Friendcation, you will surprise your guests at home! You can book this activity and others such as a mixology class in the concierge area for you and your friends to spend an afternoon full of fun and learn something new.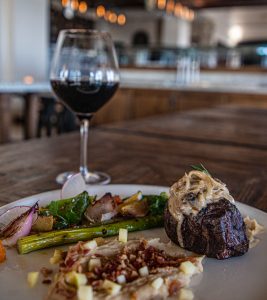 Embrace Tranquility: The Power of Relaxation
Amidst the hustle and bustle of today's fast-paced world, moments of serenity have become a precious commodity. The constant demands of life often leave little room for us to slow down, and as life rushes on, it denies us the opportunity to pause, unwind, and reap the countless benefits of relaxation—let's explore some of them!