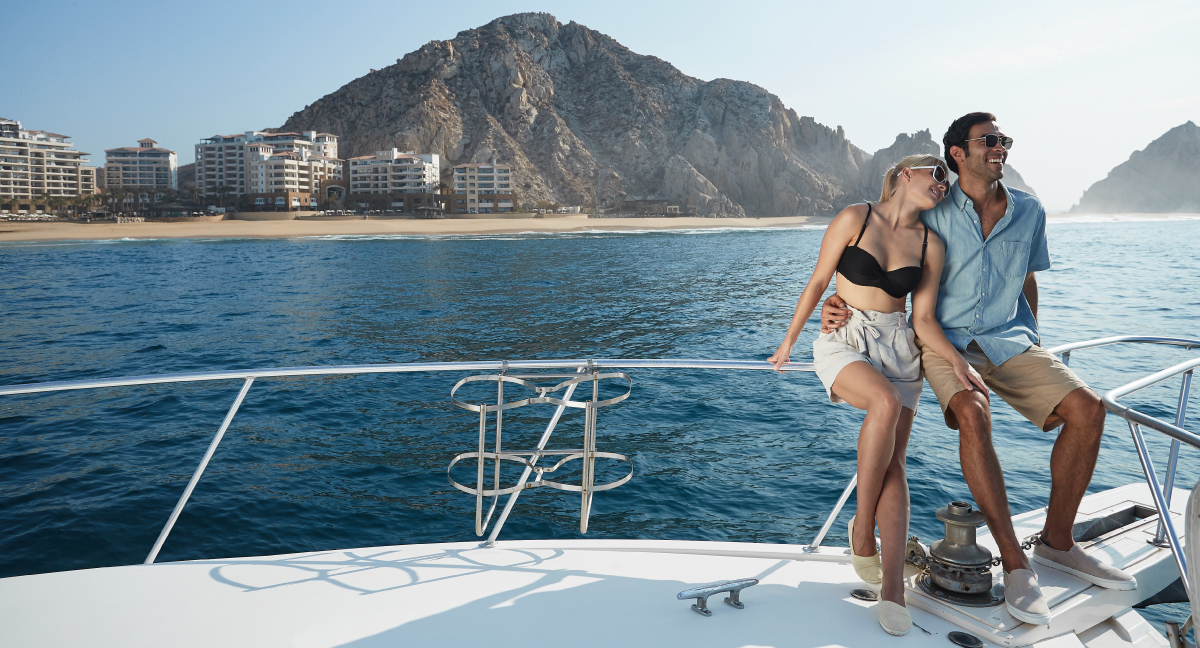 Love is in the air: Top 5 Idyllic Plans for Romance in Cabo
The most romantic month of the year is here with blossoming flowers and the feeling of love inspiring the atmosphere. If you are planning a getaway to surprise your better half, here our top selection of endearing moments you have to add to your Valentine's celebration:
 1· A lovely dinner with The Baja's charm
The starlit sky of Los Cabos is an invitation to romance, and Grand Solmar Collection knows best.
 Dinner in a Bubble:
This amazing dinner takes place inside a dimly-lit bubble tent at Grand Solmar at Rancho San Lucas (the only one of its kind in the entire Baja), where an unforgettable 4-course dinner masterfully paired with a fine selection of wines will be waiting to feast your senses.
 Romantic Dinner:
Grand Solmar Land's End will set the ambiance for a sea-side romantic dinner surrounded by torches as you delight your palate with haut cuisine creations —toes in the sand— and revel in stunning vistas of the sun melting over the Mexican Pacific leaving pastel colors behind.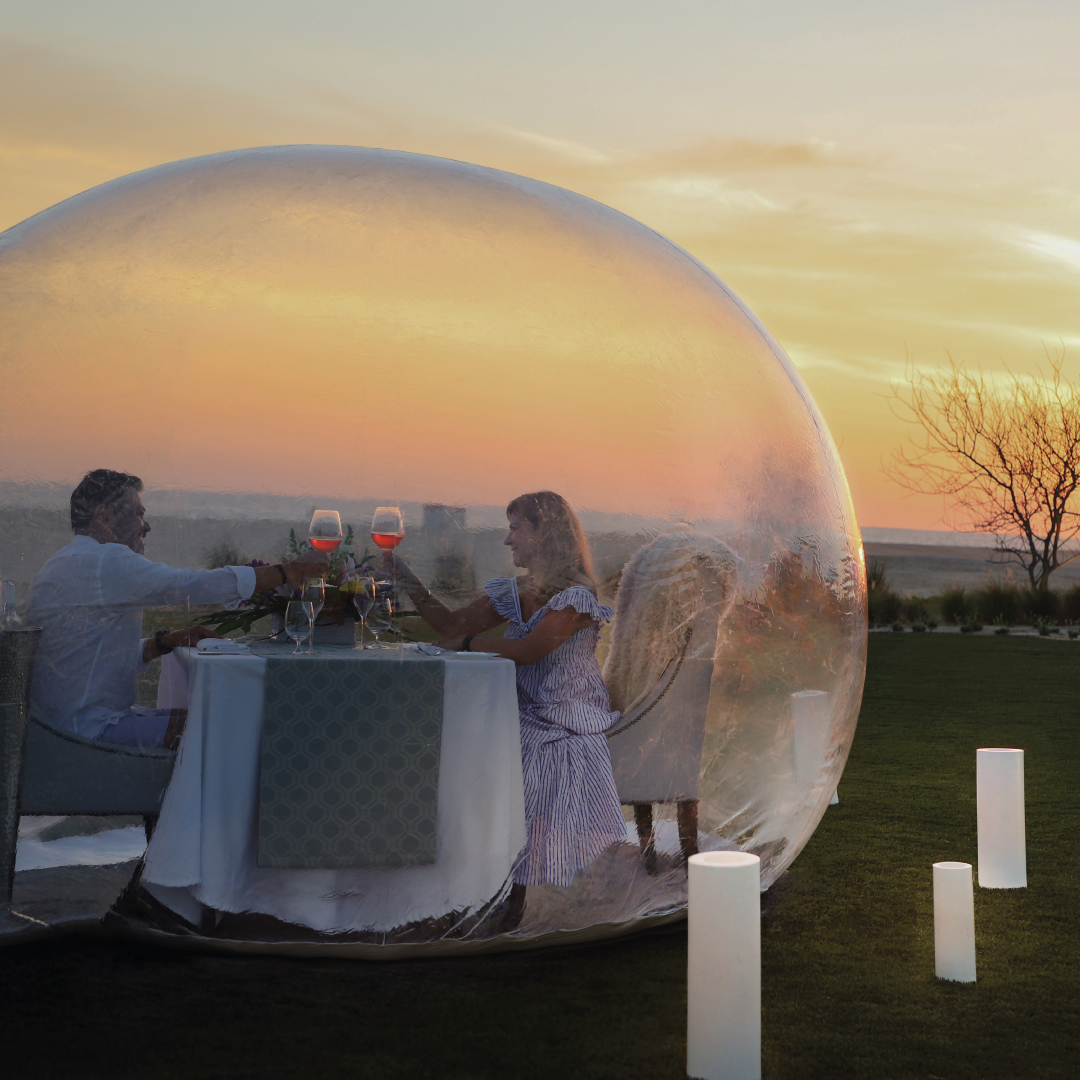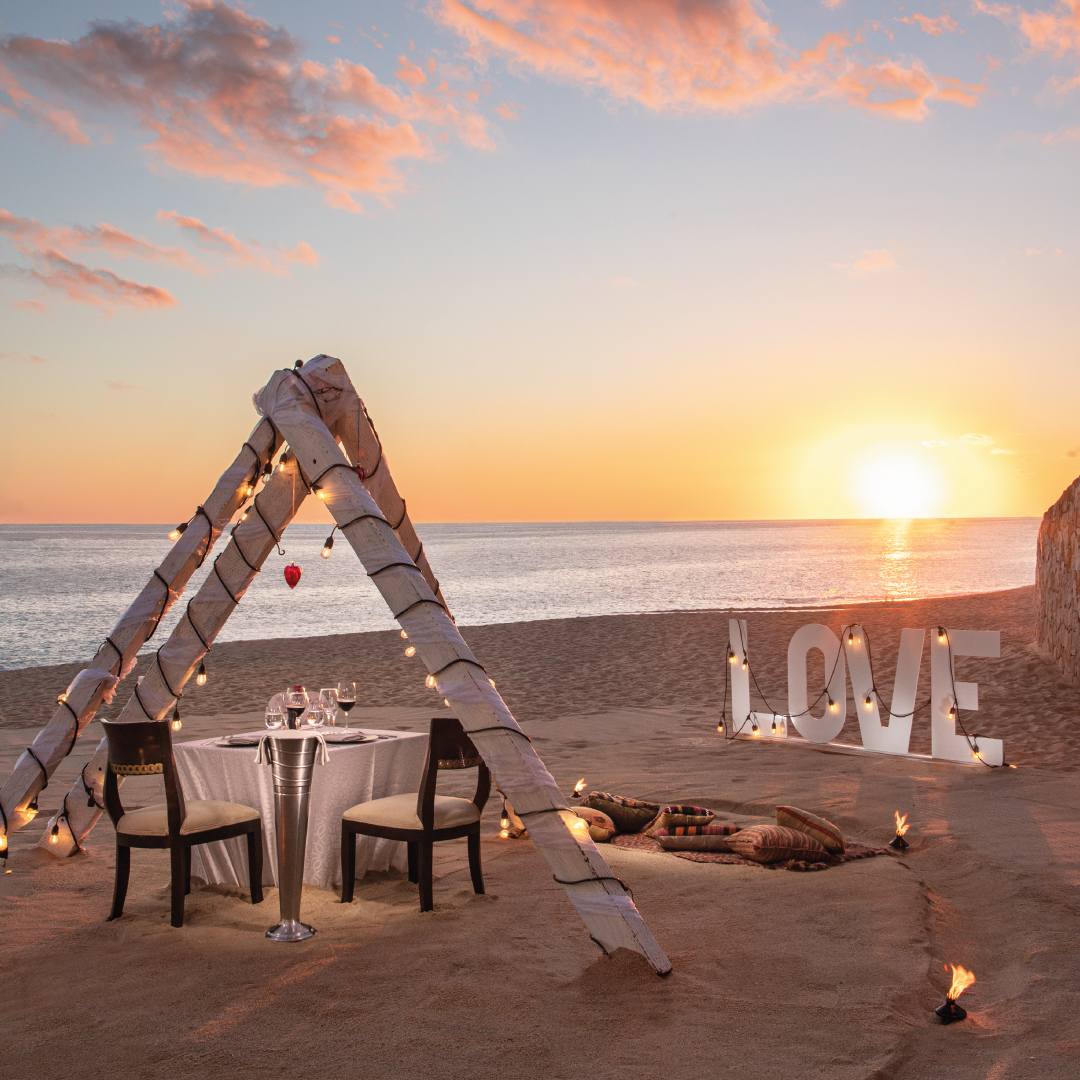 2· A visit to the Lovers' Beach and The Arch
At the southernmost tip of the Baja peninsula, lies one of the most iconic landmarks of Los Cabos, an imposing granite arch carved with patience by the sea. Here, the Sea of Cortez and the Pacific Ocean converge and you can sail their waters on board of a water taxi or a glass-bottomed boat (departing from La Marina) to feast your eyes on the rich marine life.
During the ride you will discover some forms sculpted by the effect of erosion; the Pelican Rock and Neptune's finger. North the Arch, you'll find the Lovers' Beach, a charming sandy beach bathed by the gentle waters of the Sea of Cortez, perfect for romance and idyllic views.
3· A picaresque menu that deserves a space on your agendah
Taking its name from Chef Christian Ricci's picaresque cooking style —sure to amuse your palate— Pícaro restaurant is one of the latest additions to Los Cabos fine dining collection. An open invitation to celebrate life and love in open-air spaces, fresh produce directly from its gardens, and stunning landscapes that offer a delighting contrast of deserts melting the deep blue ocean scenery.
The Mediterranean-Mexican menu will leave a long-lasting impression; try their Kampachi + Guazzetto Sauce, or dive into delicious Short Ribs, and finish with a delectable dessert such as their Danish Apple Tarte Tatin. All paired with creative mixology and a fine selection of wines.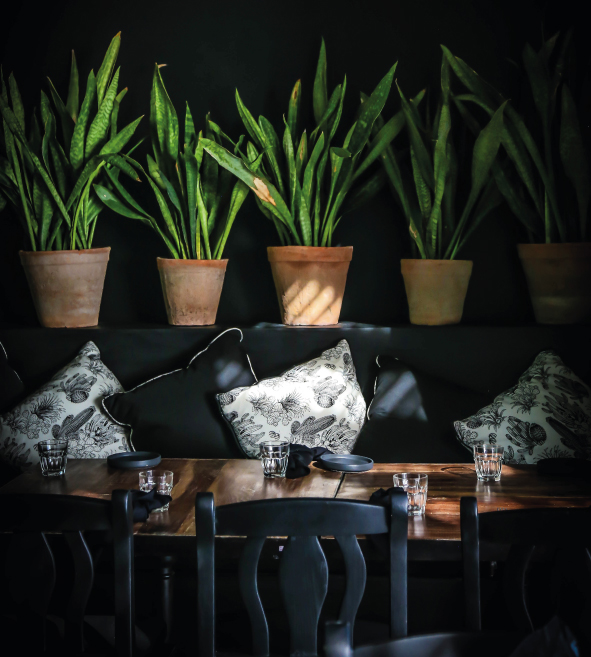 4· A romantic-artful soirée
Ramble the picturesque, cobblestone streets of San Jose del Cabo as you admire local art. The Art Walk offers a fascinating journey through the Art District's galleries and the opportunity to meet local artists and gallery owners while delighting on a wine and cheese degustation every here and there.
The prelude of a lovely evening, as you explore the town's fine bars and restaurants tasting craft beers and local cuisine infused with international hues.
 5· A well-being and relaxation time for two
Imagine giving start to a new day with your loved one, as you let the breeze of the sea enter your lungs and soothe your senses. Then, be invited to indulge in a four-hand couples massage in front of the Pacific Ocean.
The sensation of hot stones on your back leaves every worry behind and releases any tension. To close with a lovely ribbon, celebrate love with a glass of sparkling wine and a surprise dessert. Share a romantic moment with the Signature Massage, by Solmar Spa Collection.
If you are ready to wow your loved one, our Concierge Staff will take care of every single detail for you to share a getaway to remember.
Playa Grande Resort: #74322 /  Grand Solmar Land´s End: #73322  /  Grand Solmar at Rancho San Lucas: #78410