Mexican Fiesta at Playa Grande Resort
The Mexican Fiesta is a reflection of the richness of Mexican culture in its abundance, and of the deep values and influences that each region contributes to the country as a whole.
Considering the range of diversity in Mexico, one might think that there is a variance when it comes to parties; however the party of all parties is the "FIESTA" at Playa Grande Resort and Grand Spa!  We know very well how to create a party that is unforgettable, while introducing you to a variety of traditional Mexican dances and classic songs as performed by our mariachi band.
This theme night offers a buffet of traditional dishes from all over Mexico.  Explore our food stations, and you will discover a wide variety of dishes, including: fajitas, slow-roasted Yucatan pork "cochinita pibil," mole poblano, marinated-and-grilled meat tacos… All of these and more are some of the dishes that await you.  When you finish tasting all of these delicacies, it ends in a flourish with a delicious churro accompanied with hot "champurrado," a Mexican chocolate drink.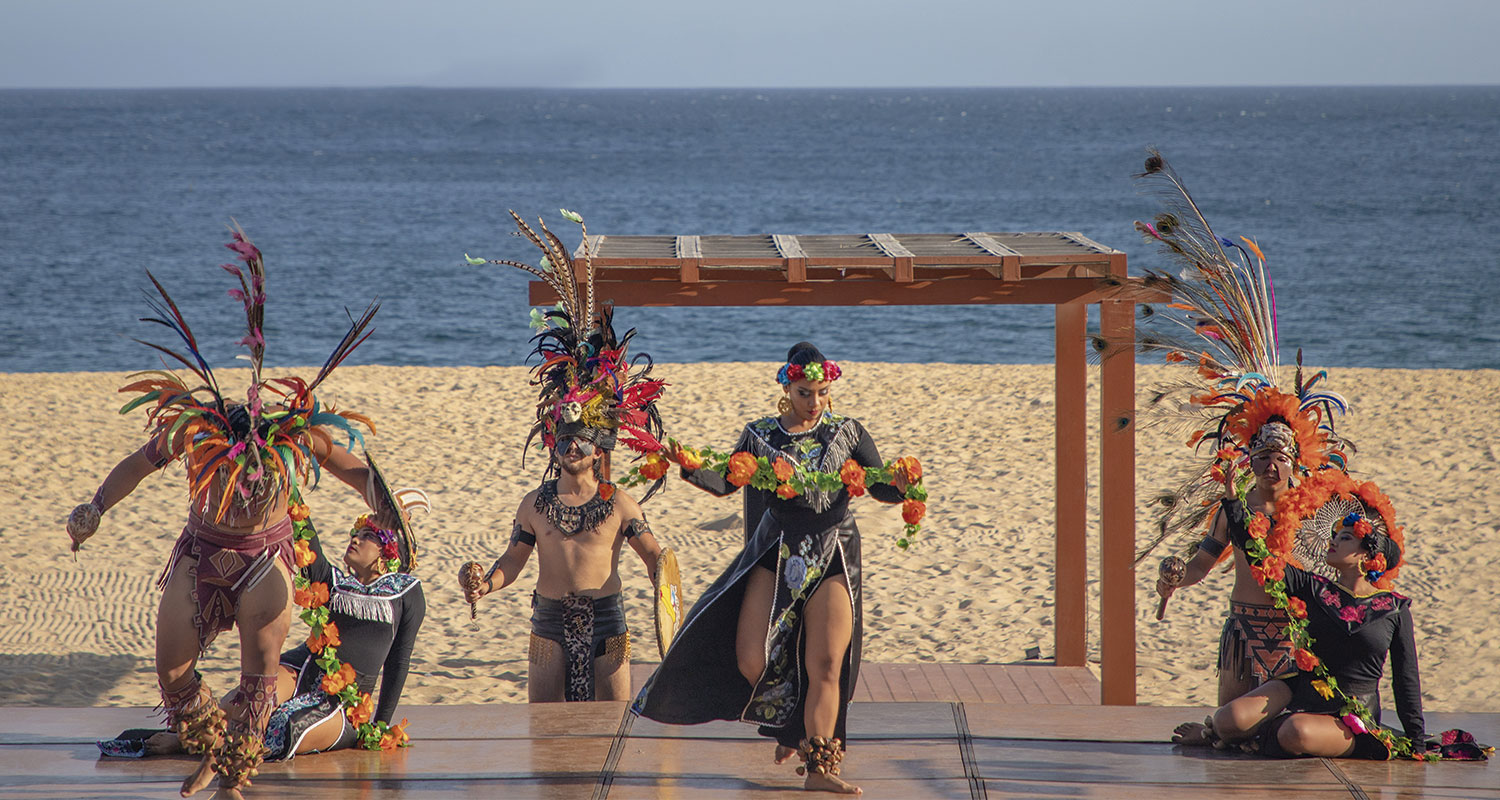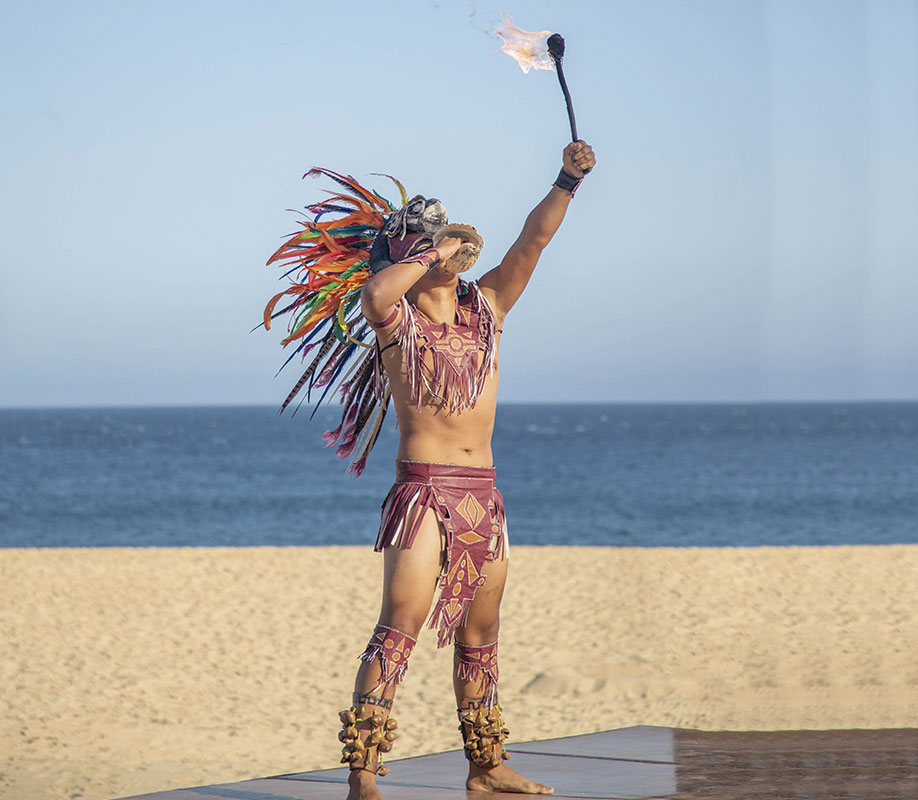 Upon hearing the trumpet, the moment of relaxation begins with some traditional Mexican songs played to the rhythm of the mariachi.  If what you want is to listen to a classic Mexican song, do not hesitate to request the song that you like so much. When they finish playing, the mariachis will clear the stage and the presentation of folk dances begins — and all of this accompanied by a beautiful sunset.
Join the Mexican Fiesta at Playa Grande Resort and Grand Spa for a wonderful night of entertainment and celebration, taking place each Monday from 6:00 p.m. to 10:00 p.m.