Mexico's Time-Honored Tradition Served On a Silver Platter
September adorns Mexico in the colors of red, white, and green as the nation unites for its most cherished celebration -Independence Day! With the arrival of the 15th, streets burst to life with people from all walks of life, commemorating the historic moment that ignited a flame that still burns brightly today. Truly a sight to behold.
The month ushers in a season of spirited festivities, where tradition, especially time-honored Mexican cuisine, takes center stage. None captures this essence better than the hallmark of the season: Chile en Nogada.
The dish's significance goes beyond its delectable flavors – it's a homage to history and an embodiment of the nation's heart and soul, enriched by symbolism in every ingredient. The flavors and stories woven into this festive masterpiece are not just about sustenance – they're about connecting with the past, celebrating the present, and preserving our cultural heritage that spans generations.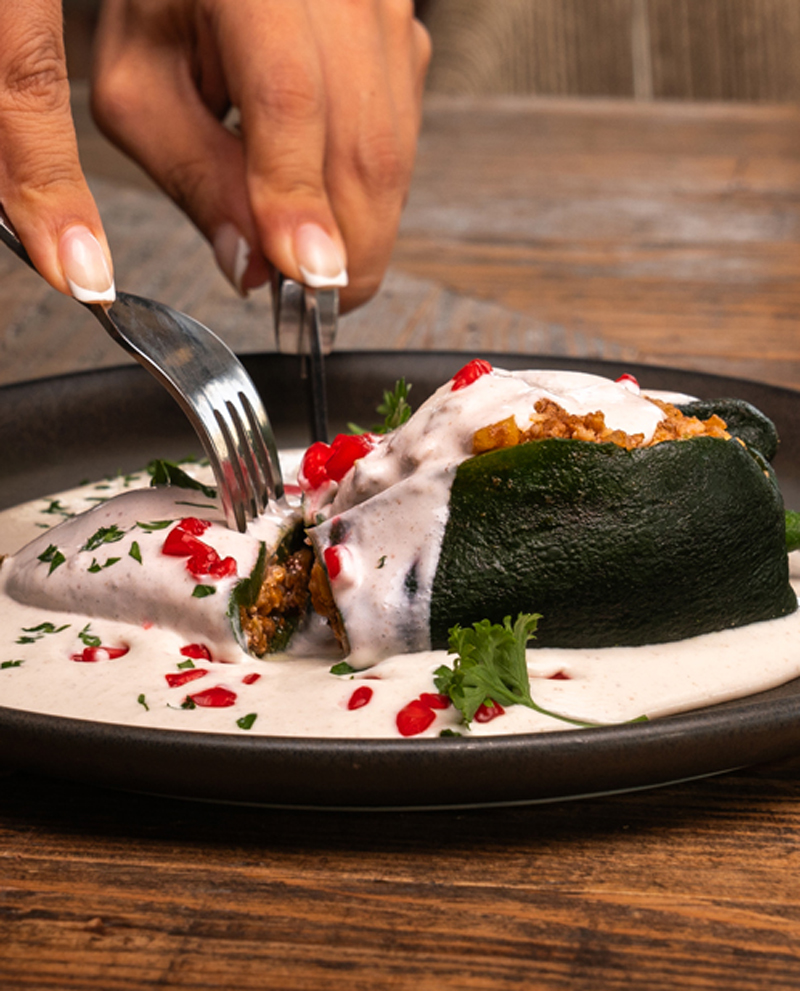 We at Solmar Hotels & Resorts recognize the significance of these traditions, proudly honoring our nation's legacy. Our commitment comes to life in our exquisite restaurants across our properties, where our chefs bring these ancestral flavors to life in every dish. So, whether you're dining seaside or nestled in Cabo's cliffs, you'll find that our passion for preserving heritage is matched only by our desire to create extraordinary experiences.
As the season of celebration unfolds, we invite you to immerse yourself in a rich tapestry of Mexican culture all month long, experiencing the vibrancy of our traditions and the warmth of our hospitality at Solmar Hotels & Resorts. Join the fiesta and embrace the celebration!
Embrace Tranquility: The Power of Relaxation
Amidst the hustle and bustle of today's fast-paced world, moments of serenity have become a precious commodity. The constant demands of life often leave little room for us to slow down, and as life rushes on, it denies us the opportunity to pause, unwind, and reap the countless benefits of relaxation—let's explore some of them!