Mom will collect unforgettable memories in
Los Cabos during her month!
There is an endless list of gifts for mom, but we cannot think of a better way to celebrate her in her month, than creating fond memories she can cherish a lifetime. That is why we propose a plan that is sure to leave a collection of moments while you toast together for her life, her beauty and her joy.
Destination: Los Cabos
Few beach destinations in the world sound as idyllic as Los Cabos: Friendly, great weather, natural beauty all around, vibrant culture and traditions, best beaches… and the count could go on! 
 Your celebration spot!
Solmar Hotels & Resorts, the pioneer hotel chain in hospitality in Los Cabos, with 7 resorts located in strategic points of the destination and an award-winning golf course, is sure to surprise mom on her month!
Our list of special moments:
Total relaxation with Solmar Spa Collection.
Mom will rediscover her inner and outer beauty, while finding a balance of mind, body and soul. During May, Solmar Spa Collection will pamper moms with a 30-minute facial accompanied by a glass —included in the purchase of Manicure + Pedicure! A great opportunity to show her how much you love her, so book at Playa Grande Resort, Grand Solmar Land's End, and Grand Solmar at Rancho San Lucas.
Margaritas everywhere.
The Margarita Festival (named after the famous tequila drink, and also after the yellow daisy flowers) is here to delight Mom's palate as she enjoys the breathtaking views from her poolside lounge —available by the pools of the resorts.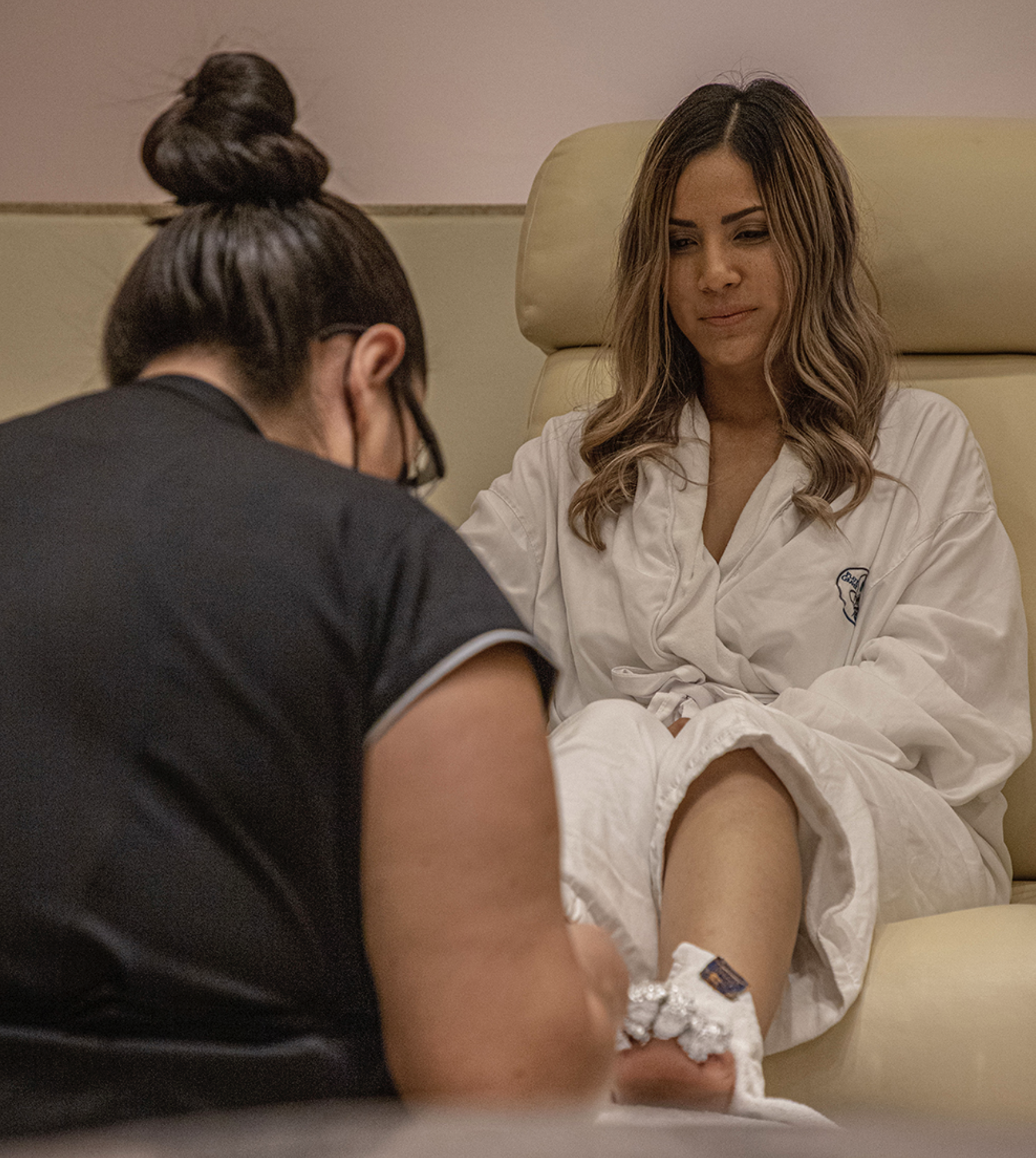 Baja style culinary arts.
Flagship restaurants at Solmar are all dressed up this month to offer mom's jaw-dropping dining experiences: Anica at Grand Solmar at Rancho San Lucas will impress you and mom with an innovative gastronomic offer to participate in the cooking process: The mini top Trompo al Pastor (rotisserie) or her own mini paella in the comfort of the table. If you are looking for an intimate moment with her, the Bombonera service at sunset will be the ideal option to enjoy a beautiful conversation with mom and give the final touch to a perfect dinner.
Grand Solmar Land's End will surprise mom's palate with the Grill Night waiting at Don Luis restaurant, with exquisite dishes to bring out her foodie side.
Once-in-a-lifetime Experiences.
Embark on an array of experiences where you can learn something new, while having fun with mom. Grand Solmar Land's End offers cooking or mixology classes, wine making, tortilla and mezcal classes or a tequila tasting. Invite mom to connect with nature at Grand Solmar at Rancho San Lucas where she can enjoy the views of the property while hiking or mountain biking.
Have you got your perfect plan yet?
Happy Mothers' Day —and month!