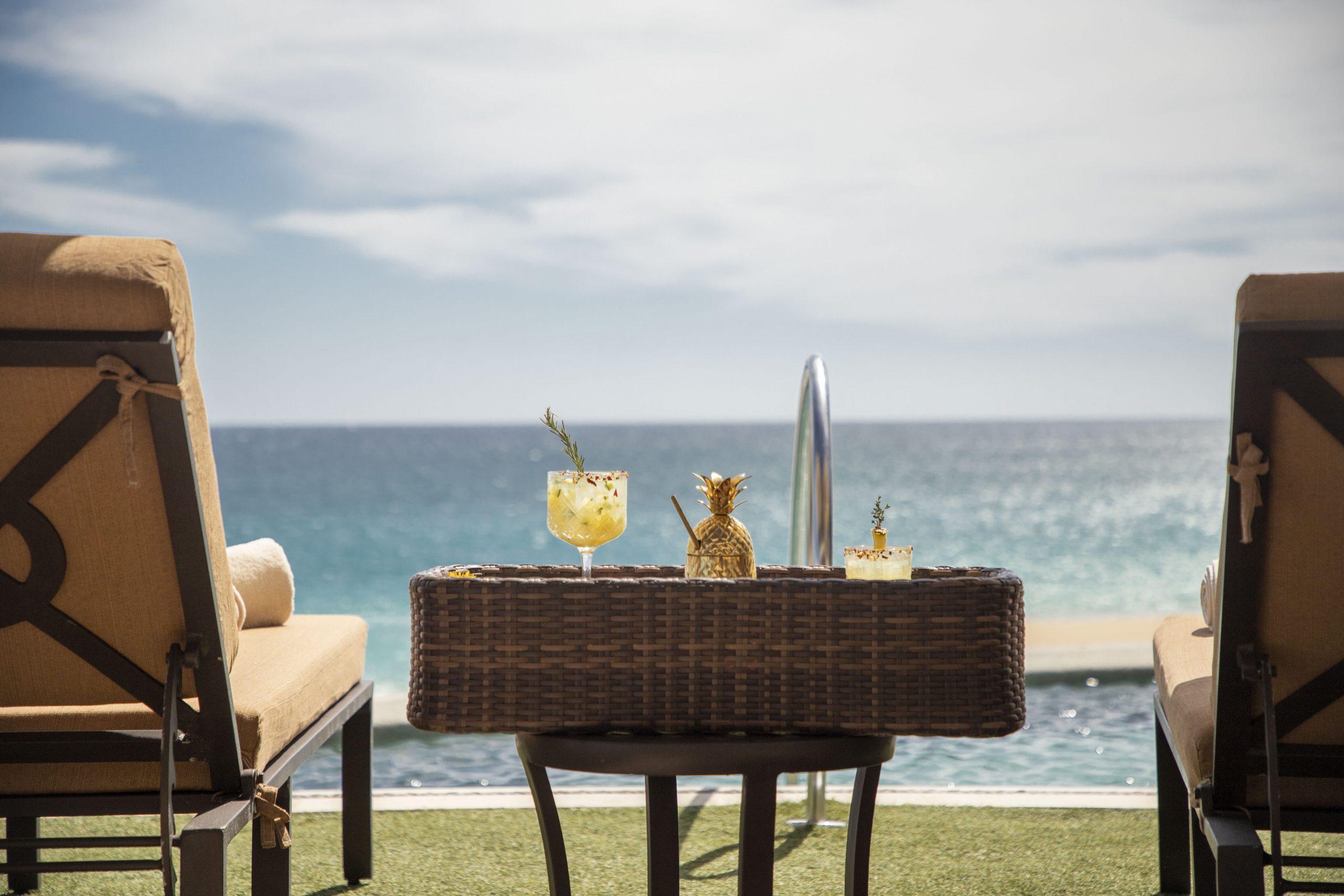 Pineapples, symbol of hospitality
Did you know there is an annual celebration dedicated to pineapples?
Besides having their own International Day, on June 27th, pineapples are enthusiastically celebrated by the hospitality industry for a whole week during #PineappleWeek as this fruit is the universal symbol of warmth and hospitality.
Pineapples have been adopted by Preferred Hotels & Resorts as their logo, guiding travelers around the world to find a property that clearly states: 'you are welcome'. Being part of Preferred Hotels & Resorts collection is synonymous with exquisiteness and elegance, representing the highest levels of luxury, life, and style, and at Solmar Hotels and Resorts we are proud to announce that Playa Grande Resort and Grand Spa, Grand Solmar Land's End Resort and Spa and Grand Solmar at Rancho San Lucas Resort, Golf & Spa showcase the Preferred collection logo with great pride since 2017.
Find more about this fascinating emblem!
A bit of history
Pineapples became the emblem of hospitality for over 500 years, when seafarers used to look for places to spend the night in port towns, preferring those displaying a pineapple in their entrance: the unmistakable signal that those friendly locals would welcome them for a meal or place to sleep.
 Highlights:
The first documented European encounter came in 1493 when Christopher Columbus discovered pineapples growing in a deserted Caribbean village. Intrigued by this unusual fruit, he brought back to Spain some of them to present to King Ferdinand. By the 1550s, pineapples were being shipped regularly from the Caribbean to Europe, representing a rare luxury and festive banquets.
In the 17th century, American colonists started to import pineapples from the Caribbean. This fruit soon became a symbol of hospitality in early America as they were considered a significant achievement from a host to procure a ripe pineapple for guests at their return from their trip along the trade routes between America and Caribbean Islands. Pineapples were displayed outside homes as a signal of an invitation to visitors, or inside homes for gracious hosts to honor their guests with.
A rare and exotic treat, the pineapple's vibrant colors, rich textures, and exciting flavors never missed to add a touch of delight.
Today, the pineapple's rarity and rich history have paved the way for it to become the universal symbol of hospitality.
 What does being part of Preferred Hotels mean?
Preferred Hotels & Resorts represents the finest and most diverse global portfolio of independent hotels and independent hotel experiences, allowing travelers to craft their own inspirations as they travel the world in search of memories and new opportunities.
To help ensure the highest levels of customer satisfaction, Preferred Hotels & Resorts requires that each of its member hotels conform to standards of excellence set which are measured by yearly anonymous on-site inspections carried out by professional third-party experts.
 You are welcome to experience this luxury and exquisite lifestyle at Solmar Hotels & Resorts!