Your 2022 New Year's Resolutions come true in Los cabos!
We were all longing for the most special season of the year to disconnect from it all and reconnect with what we enjoy and cherish the most: our loved ones, the moments that make us smile, fresh air, nature, vacations, friends, new friends, brilliant sunlight and sea!
It is also the season to revisit the past months and make a list of those goals we aim to achieve during the next ones. So we thought of putting some ideas together to help you plan your 2022 New Year's Resolutions list.
Here, our selection of vibrant moments you may want to add!
 1. Travel, travel, travel!
Traveling is one of the most fantastic and addictive adventures you can embark on. The fact is that trips represent an exceptional opportunity to bring something new to our life experience, and that is why this resolution is our top pick for you.
Only a few destinations in the world compare to the beauty of Los Cabos with spectacular weather all year long and stunning natural scenarios that make this paradise a dream for travelers who visit.
Amazing contrasts between mountains, desert and sea create a diversity that prepares the terrain to enjoy many activities while you reconnect with your dear ones.
2. Plan an escapade full of fun and immersive experiences!
Choosing a resort with plenty of outdoor activities is the new way to plan a vacay. Not only does Solmar Hotels & Resorts excel at warm service and top-notch facilities, but they also offer a vast list of fun activities to enjoy the vibes and landscapes of Cabo and take your vacation experience to a new level.
 LEARN SOMETHING NEW
New things learned are proven to release endorphins and dopamine, responsible for relieving pain and stress, so why not include it in your resolutions for 2022?
Wine Making and Tasting – Take part of the grape treading and learn more about wine degustation.
Where? Grand Solmar Land's End
 Maíz y Mezcal – Make your own tortillas and delight on a taco feast paired with fine mezcal.
Where? Grand Solmar Land's End
 Golf clinics – Start on this amazing sport at the best course in Cabo, designed by golf legend, Greg Norman.
Where? Grand Solmar at Rancho San Lucas
 Salsa & Salsa – Have a blast as you prepare your own salsa at the rhythm of salsa!
Where? Grand Solmar at Rancho San Lucas
 Cocktails and Margaritas class – A Mexican classic will take part of your cocktails repertoire!
Where? Grand Solmar at Rancho San Lucas
 Make your own ceviche + mezcal – Two Mexican favorites to be enjoyed!
Where? Playa Grande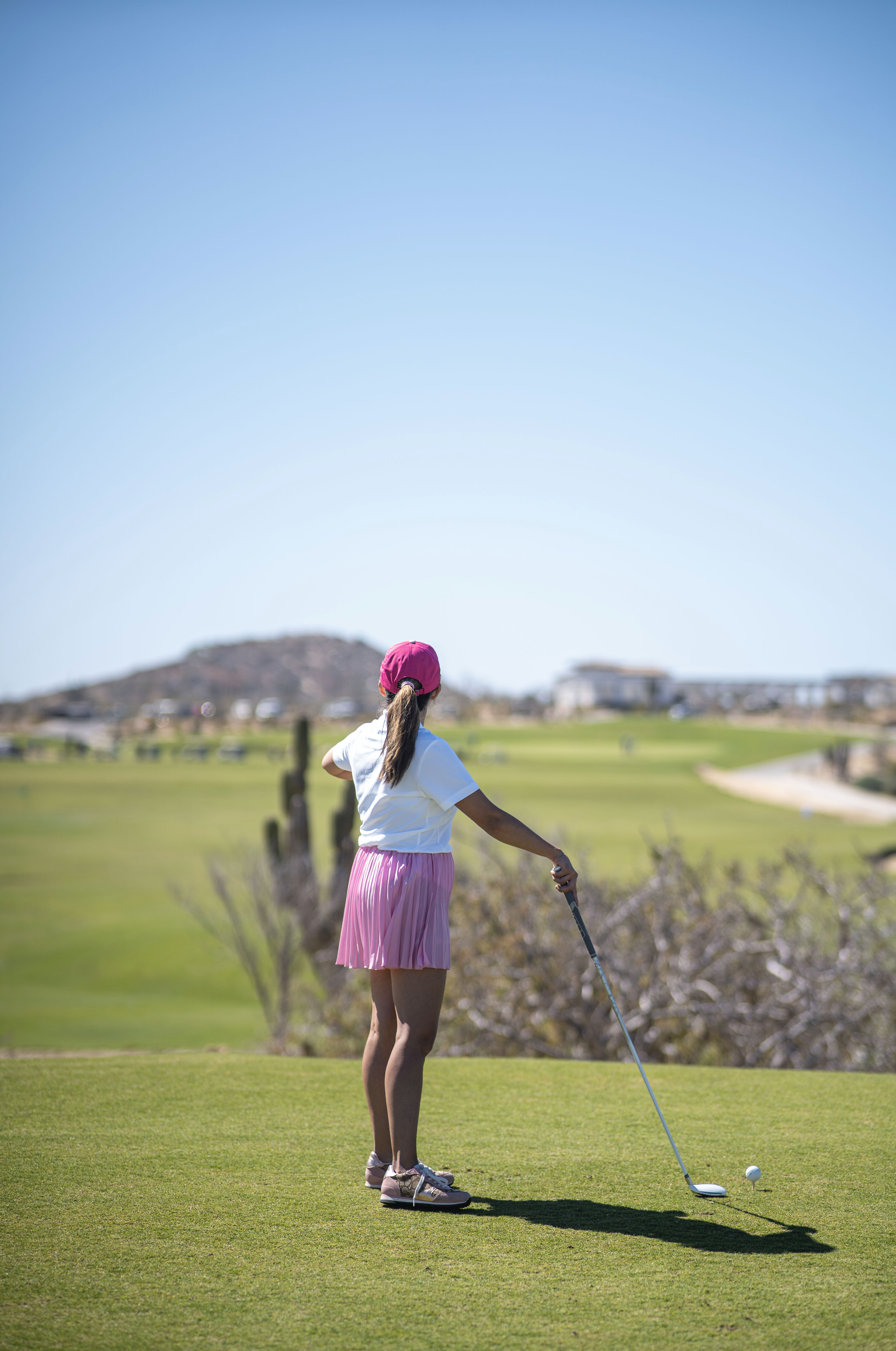 GET IMMERSED IN A DIFFERENT CULTURE
Living the culture of a new country enhances your travel experience and creates long-lasting memories, as you taste the authenticity of a place. We recommend adding to your list some of the most representative Mexican traditions.
Mexican posadas – Enjoy these traditional Mexican Christmas celebrations filled with colors, festive spirit and gastronomic delights.
Where? Grand Solmar Land's End
 Tequila tasting – Step in a journey to the fantastic world of this Mexican distilled spirit.
Where? Grand Solmar at Rancho San Lucas and Playa Grande
 El Mercado – Live a typical Mexican kermesse filled with art and culture, under papel picado streamers and mariachi music.  Liga a la nota
Where? Grand Solmar Land's End and Grand Solmar at Rancho San Lucas
 Mexican Fiesta – Folkloric ballet, mariachi music and prehispanic performances set the mood for an authentic fiesta.
Where? Playa Grande
STAY ACTIVE + IN TOUCH WITH NATURE
When you visit a destination, you want to absorb as many beautiful landscapes as possible, and staying active is a good way to explore the surroundings and be in touch with nature.
 See Creatures – Sail the Sea of Cortez to admire the amazing marine life in a one-day experience.
Where? Grand Solmar Land's End, Grand Solmar at Rancho San Lucas and Playa Grande
Bike Tour – Explore Baja's endemic species of flora and fauna as you exult in beautiful natural surroundings.
Where? Grand Solmar at Rancho San Lucas
Outdoor Fun – Live fun at it's best paddle boarding or kayaking on one of the few salt lagoons in Los Cabos, going down waterslides, organizing a hike tour to find the endemic flora and fauna of one of the world's places with more biodiversity in the world, or planning a teepee dinner under the starry skies of Cabo.
Where? Grand Solmar at Rancho San Lucas
3. Venture the sea!
Take advantage of your visit to Los Cabos sailing the World's Natural Aquarium to find the largest mammals on Earth, whales and their incredible spectacle jumping out of the water, and explore the natural wonders and underwater realm of Sea of Cortez.
Land's End Arch
Right at the southernmost part of Baja California Peninsula you will find this incredible eroded rock formation, Cabo's most iconic landmark: The Arch. Water taxis make the journey to this spectacular attraction, and you can choose a glass bottom panga to observe marine life on your way. Don't miss the natural sculptures like the Pelican Rock and Neptune's Finger.
 Whale watching
Out of the 14 species of whales in the world, six inhabit Mexican waters. Amazing, right? The humpback whale and the gray whale usually visit the Pacific Ocean and the Sea of Cortez in the breeding season during December through March – Mid April, and it's very common to spot them jumping out of the water along with their calves. But don't be surprised if you stumble upon blue whales, sperm whales and even killer whales swimming in the Sea of ​​Cortez!
Some tours even include a hydrophone so you can hear the mystical whale songs!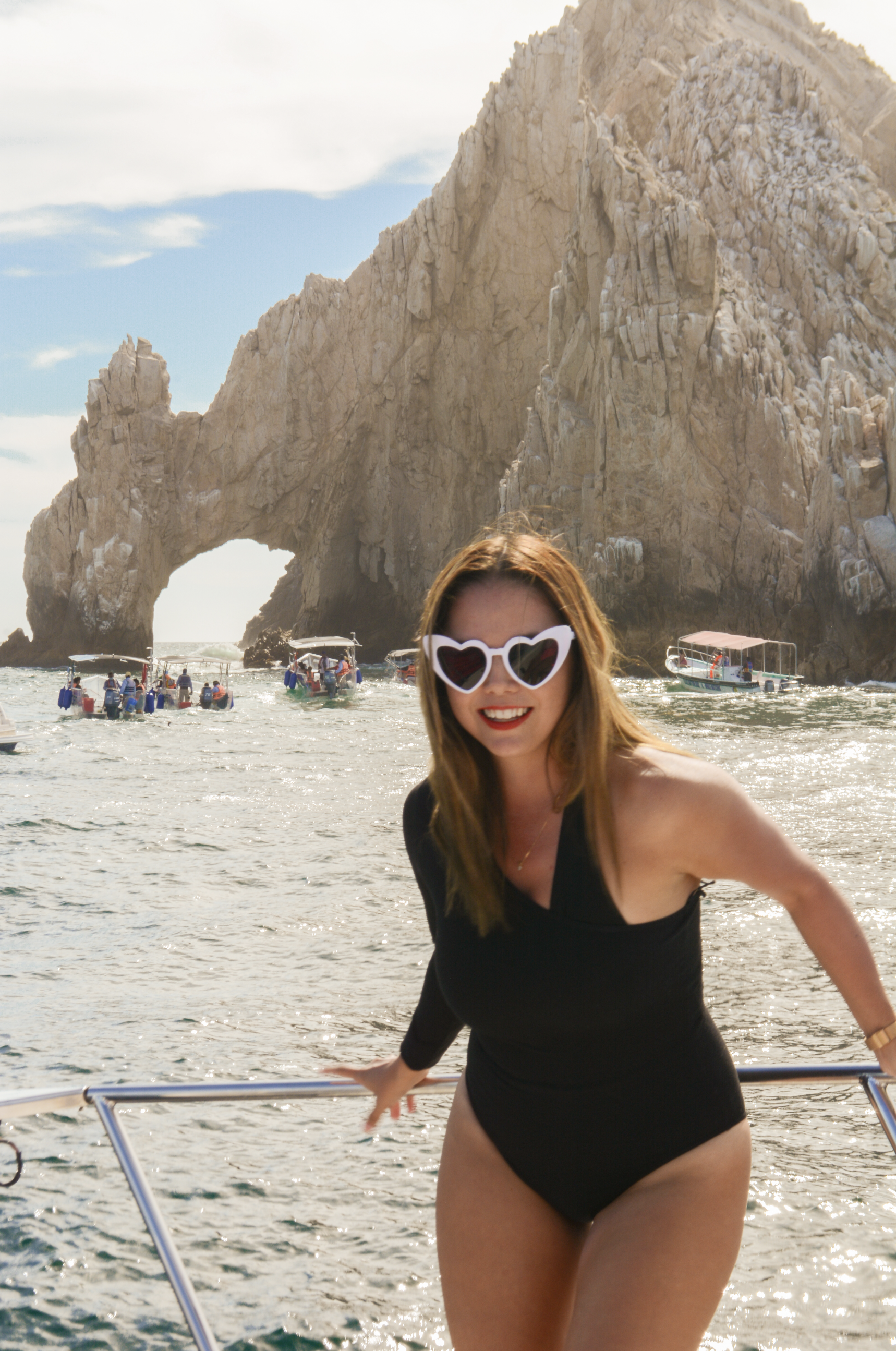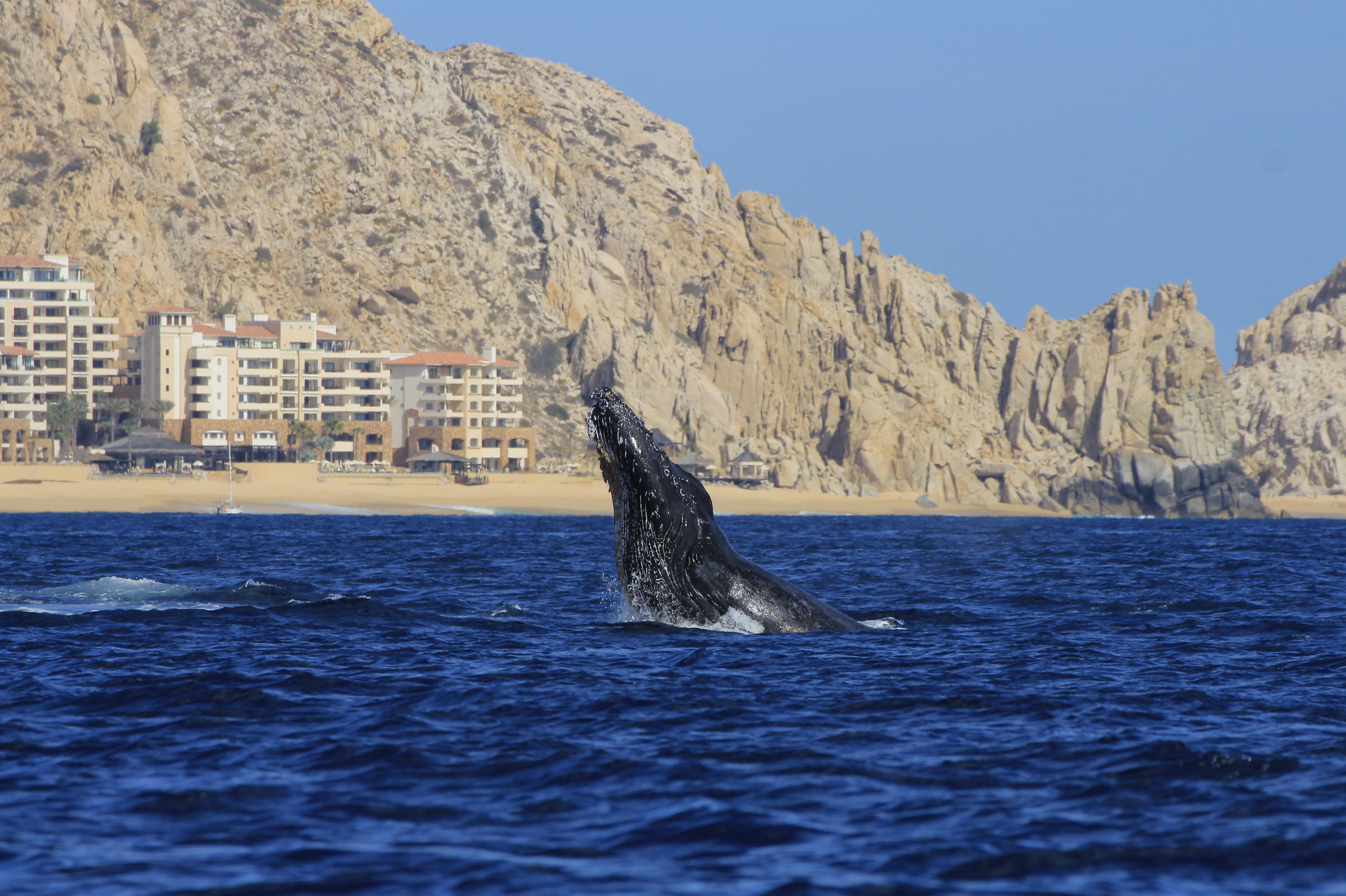 Underwater Sand Falls
Beneath the Playa del Amor, right next to The Arch and just a few miles from Grand Solmar Land's End, you will find the Sand Falls. Expert divers can't afford to miss this natural phenomenon —more than 30 meters deep — caused by the friction between the North American and Pacific tectonic plates and different temperatures of the Sea of ​​Cortez and the Pacific Ocean.
Cabo Pulmo
The Cabo Pulmo reef is one of the marine sites with the most biodiversity in the world. Diving or snorkeling in this protected area of ​​more than 17,300 acres is an unmissable adventure, which keeps its fascinating beauty thanks to the community that inhabits this fishing village, who decided to restrict their commercial activity in 1995, to allow the reef to restore itself from excessive fishing held in the past.
 4. Immerse in ancient traditions!
The healing, renewing properties of water have been acknowledged and practiced by humanity since ancient times, and for Mesoamerican cultures, the use of sweat lodges called temazcal —dating back 1,200 years— represented more than a cleansing ritual; it was intimately linked to their cosmogony and their relationship with the divine. Temazcals are transformation, health and well-being rituals, a perfect way to start a year anew.
The benefits this spiritual, wellness ritual include respiratory tract and digestive system cleansing, strengthens the nervous system, acts as an aid on bone, muscle and gynecological-obstetric conditions, helps to reach deep relaxation, prevents insomnia, depression and anxiety, tones the skin, promotes optimal blood circulation, alleviates liver disorders and promotes awareness of deep emotions, among many others.
If you would like to book this ancient ritual during your next visit to Los Cabos, please write to Playa Grande Spa at: spacollection@solmar.com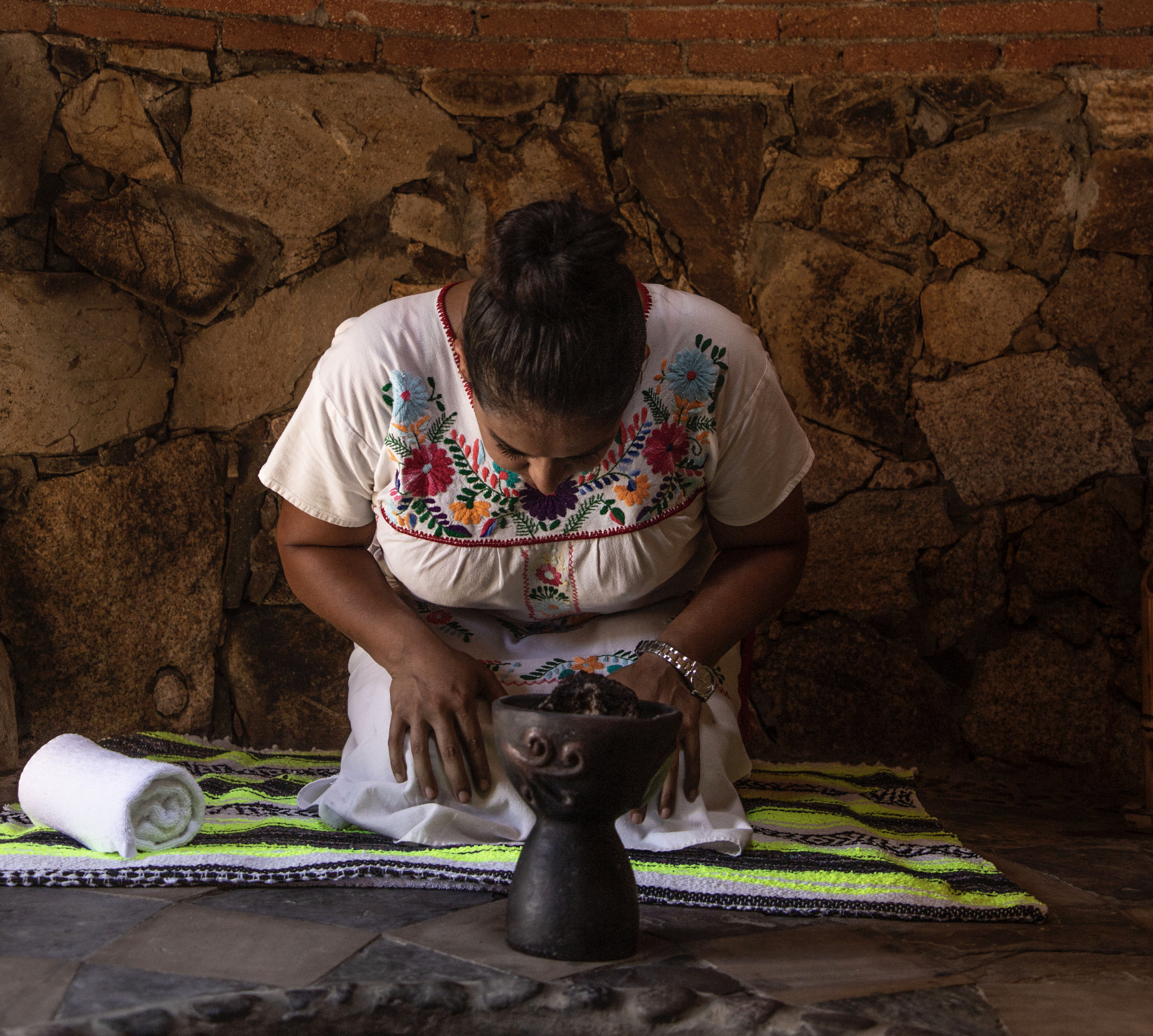 5. Meaningful travel: Give back!
You can make your travel be filled with purpose to enrich your experience, and a great idea to add meaning to your visit to Los Cabos is to lend a hand to the Solmar Foundation.
 Founded in 2011 under the mission to provide better opportunities to the Los Cabos community in terms of health, care, education, training, work and nutrition, Solmar Foundation has been actively helping many associations in the region such as Red Autismo, a civil association that help children with autism; Amigos de los Niños that brings quality health care in Los Cabos to children up to the age of 18 who have no other means of receiving it; to name a few. 
 You can join these initiatives and schedule visits to the communities during your stay; bring clothes, toys and hygiene essentials with you; and donate $10 USD upon check-out, which will be charged to your suite bill.
 Follow them on Facebook.
Have you found some ideas to add to your New Year's Resolution list? Please share using the hashtag: #TravelMoreWithSolmarResorts