Your Guide to 10 Must-Do's in Los Cabos
With so much beauty to absorb and many things to do in Los Cabos, we thought of selecting 10 of the best things you cannot afford to miss when visiting this destination. We hope you enjoy them!
 1.Visit the most iconic landmark in Cabo
The very end of the Baja California peninsula's 750-mile stretch, displays an incredible eroded rock carved for million years by the sea into an immense arch. No wonder the destination has adopted The Arch at Land's End as its iconic landmark. The beauty it boasts and the marine biodiversity found here make for an exceptional place to include in your list of must-do's. Take advantage of your visit and step by the Lovers Beach or Playa del Amor, a small but beautiful beach located north to the Arch.
2.Plan an extraordinary dinner by the Land's End
You cannot afford to miss the chance to delight in fine dining fare from the privileged oceanfront location of Grand Solmar Land's End. La Roca Restaurantfeatures a farm-to-table menu with seasonal ingredients, fresh catches and a bountiful display of seafood and fine cuts with Baja flavors to enjoy al fresco dining and amazing waterscape views.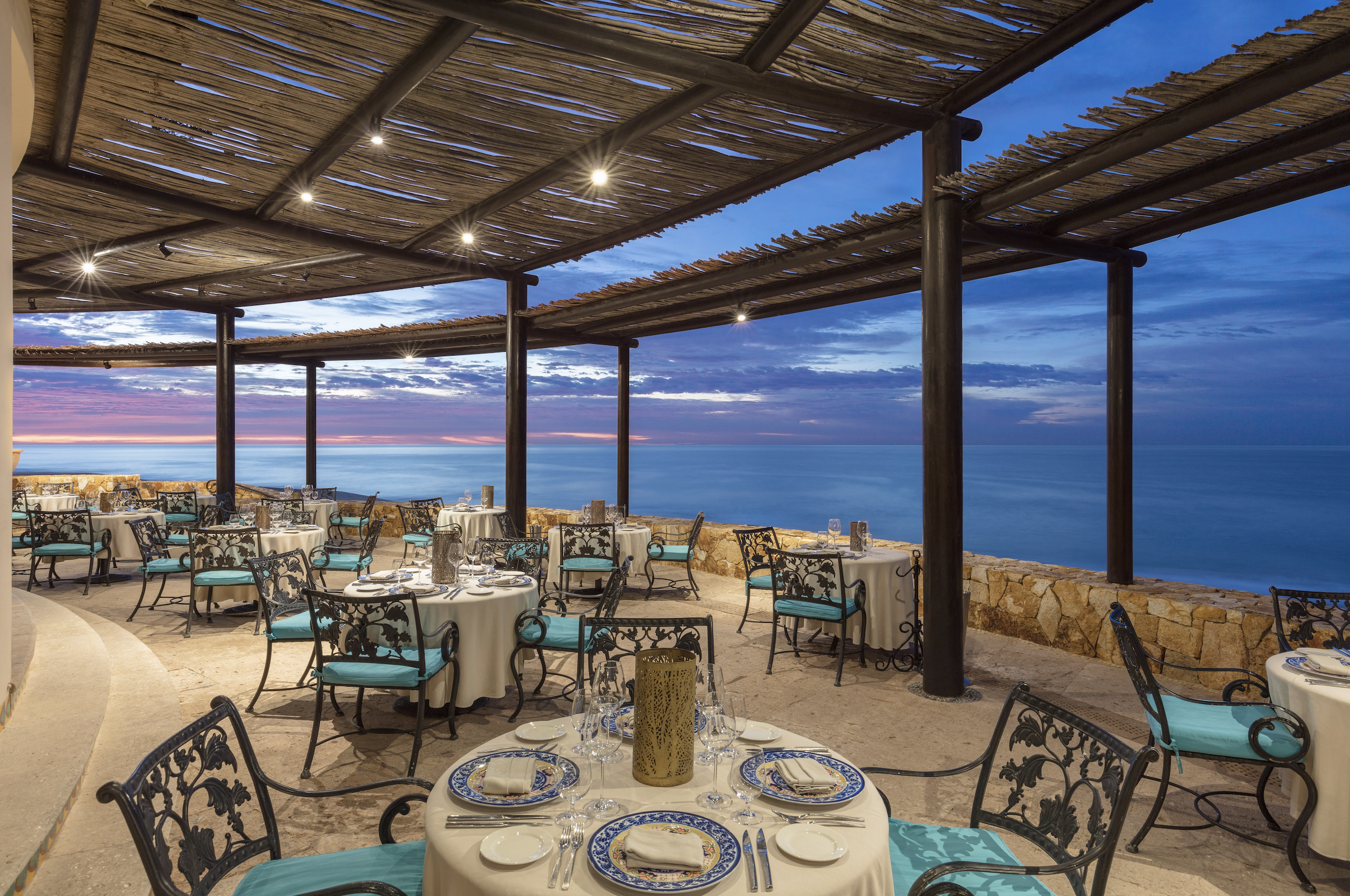 3.Admire the biggest mammals and fish on the planet
Whale watching off the Los Cabos shores is an unmissable experience. These gentle giants can be found in large numbers all along the coast during their seasonal migration to the nutrient-rich, warm waters of the Sea of Cortez and the Mexican Pacific from December through April. You may find yourself on a wide, comfortable catamaran or a tony yacht, seeing pods of gray and humpback whales jumping and spouting about with their calves.
 This generous region is also the right place to see whale sharks, the largest fish in the sea. Their migration to local waters takes place between October and February.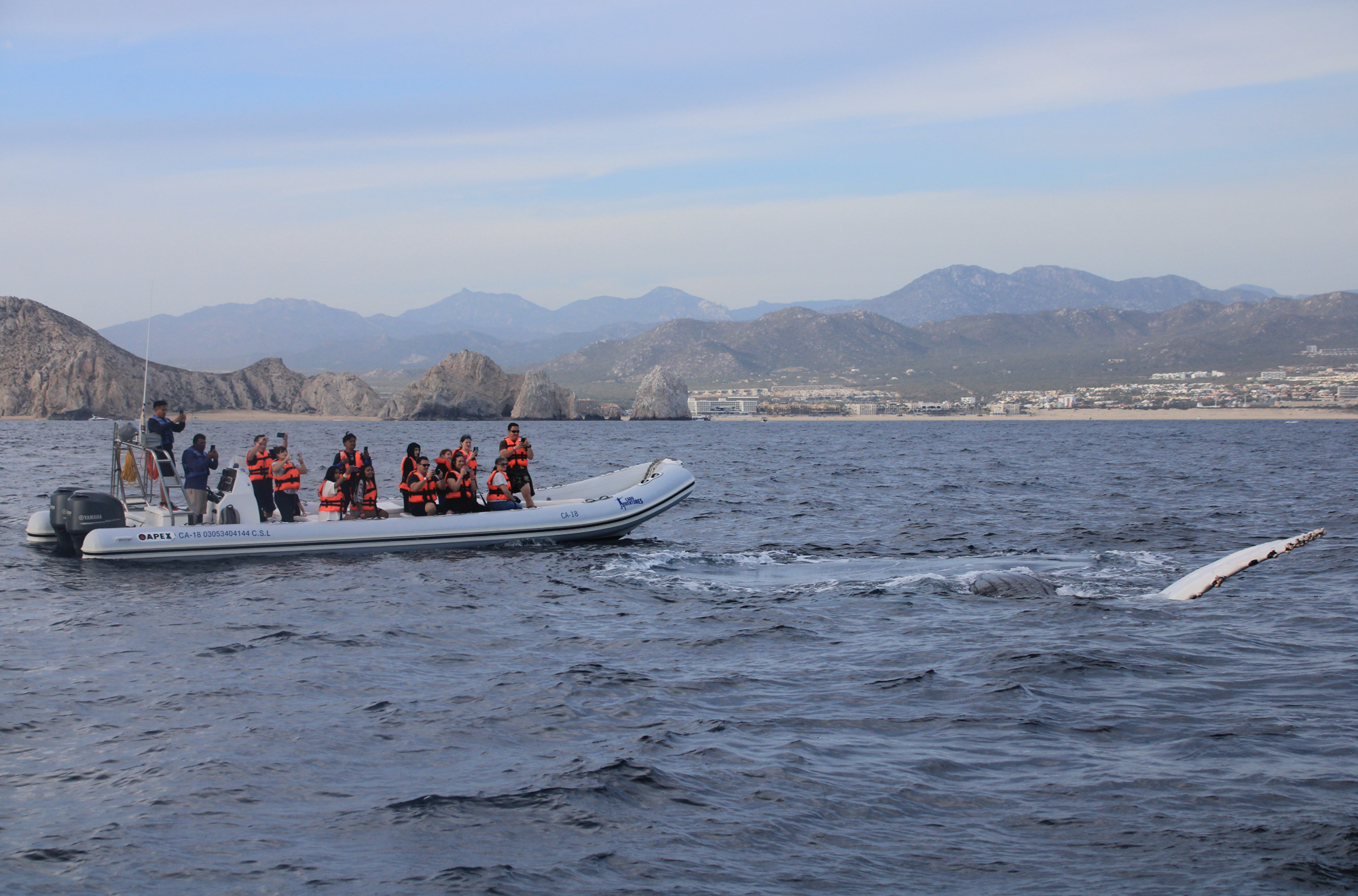 4.Find endemic flora and fauna
Out of the 834 acres that surround Grand Solmar at Rancho San Lucas, 106 have remained preserved, while an additional 186-acre area is a stunning display of golf figure Greg Norman's "least-disturbance" stamp on a signature golf that seeks to respect the environment.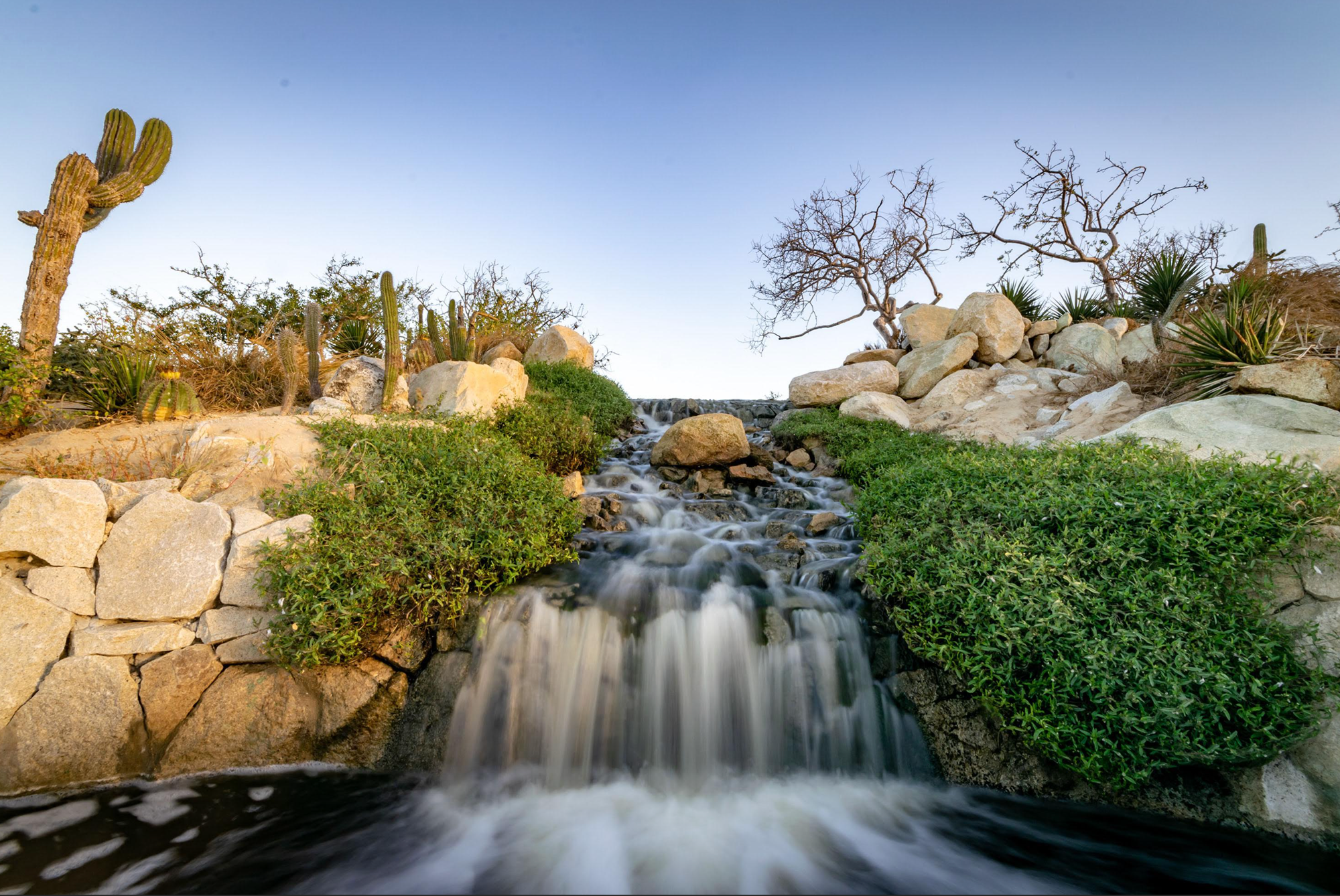 5.Discover the flavors of Mexico
The best way to explore a new country's traditions is tasting the flavors that emerge from traditional recipes passed through from one generation to another, and Anica Restaurant at Grand Solmar at Rancho San Lucas will delight your appetite for Mexican food.
 With an extraordinary talent, Chef César Cervantes has put together a menu that leads you through a culinary journey of authentic Mexican dishes infused with Latin American recipes. In each dish you will find unusual ingredients to have a wider perspective of the bounty of ingredients and recipes found in the country.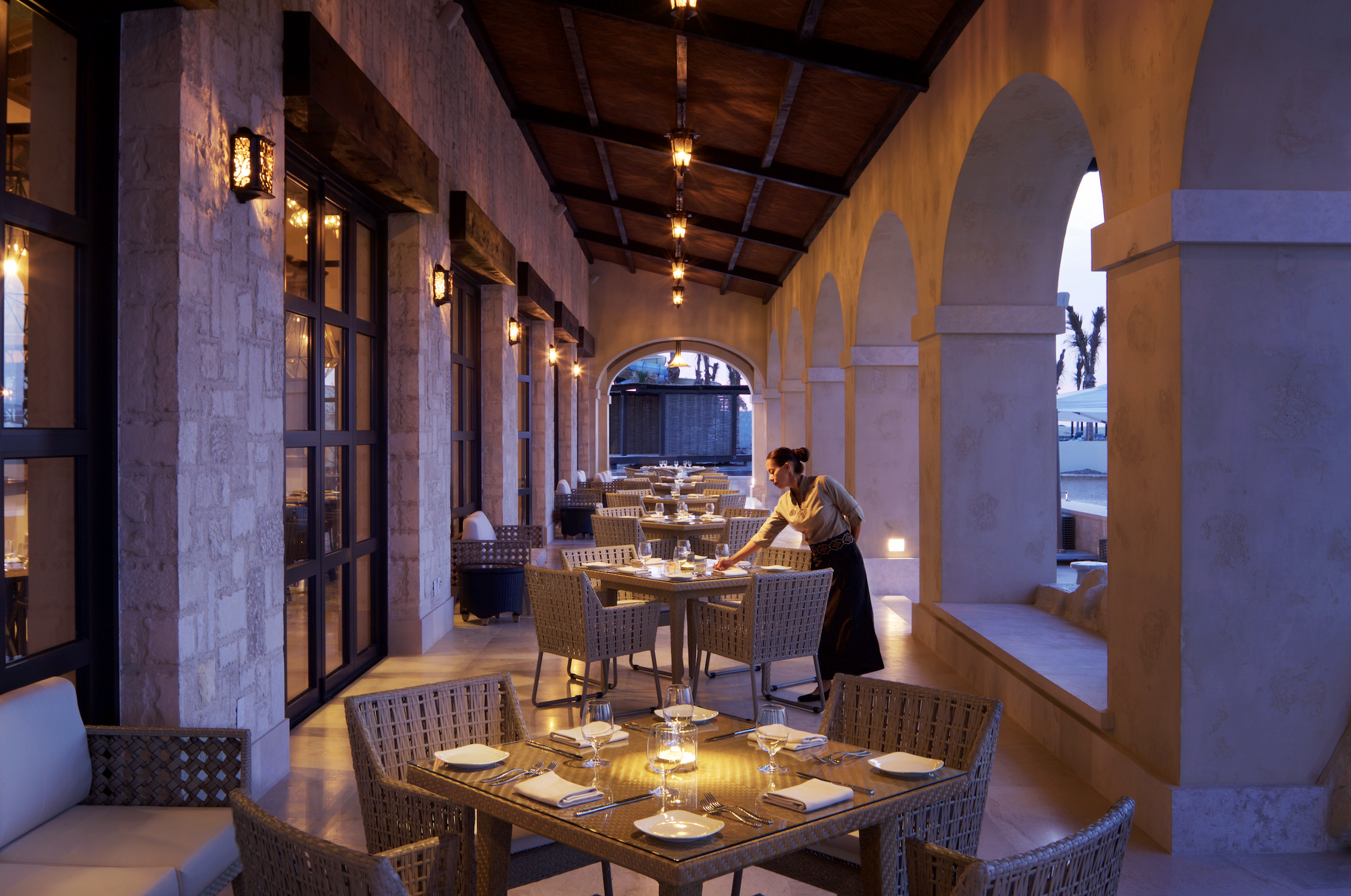 6.Experience the best Beach Party ever
Life is better at the beach! And to celebrate the splendor of Cabo's landscapes, Playa Grande sets the scene for a beachside soirée with their Beach Party filled with music and live entertainment. Your palate will indulge in coast and grilled delicacies with an open bar featuring the Mexican distilled spirit par excellence, tequila, among many other libations. To close the night with a ribbon, a show performance to feel the Baja vibes. Don't miss it every Wednesday from 6:00 p.m. to 9:00 p.m.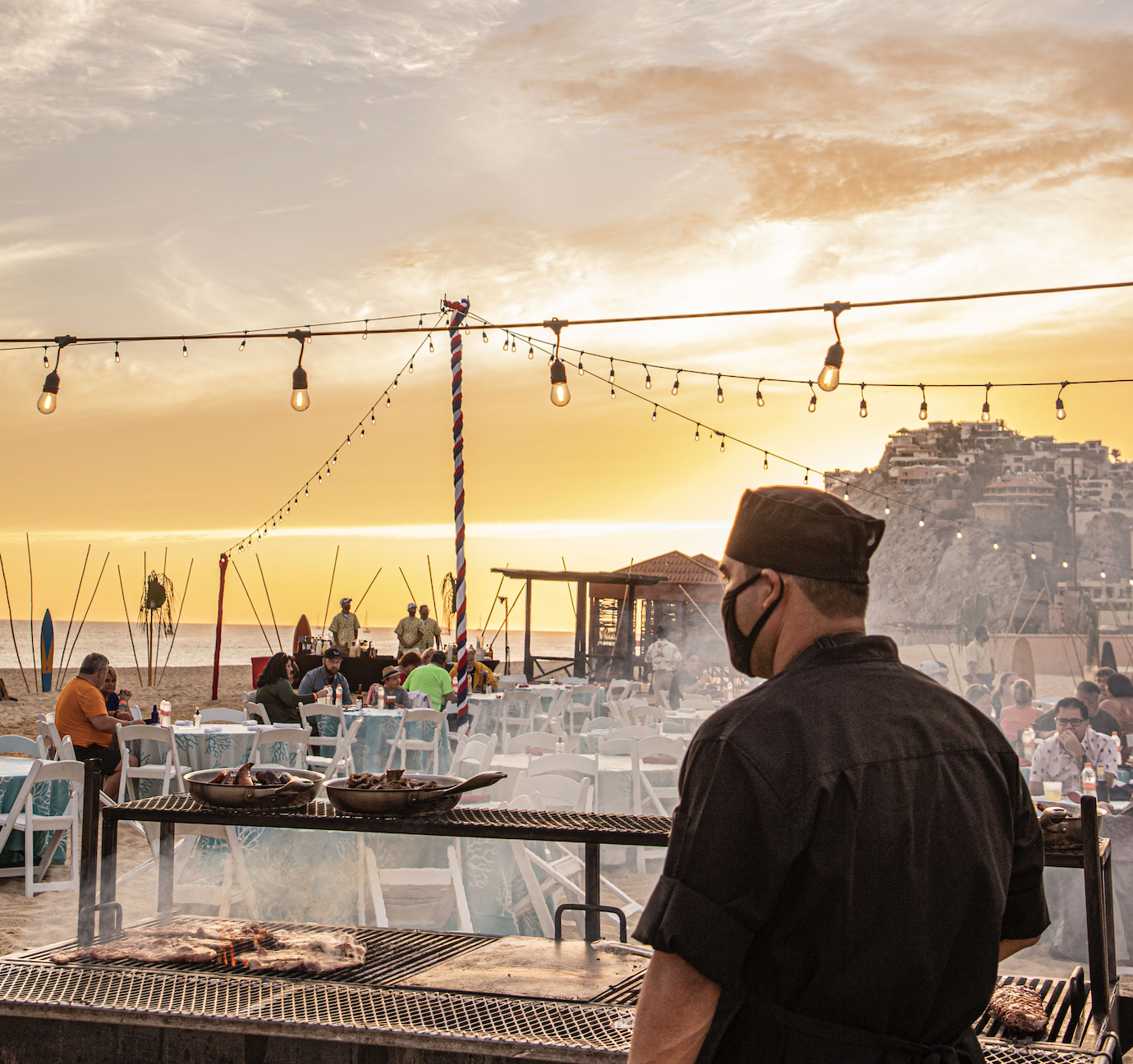 7.Explore the vibrant nightlife
Lively, spirited, uninhibited, this is how you can describe the nightlife scene in Cabo San Lucas. The heart and soul of Cabo's vibrant nightlife is the downtown tourist district — particularly the two block stretch surrounding Plaza Bonita— and you have to add a visit to your list of Must-Do's. This dance club-filled quarter has Cabo's night fiesta at its best, and is home to some favorites like Cabo Wabo, El Squid Roe, Mandala and Nowhere Bar.
 8.Immerse in local art
Los Cabos is considered one of the Top Beach destinations in the world, but there is also a thriving arts and culture scene happening in the destination, and one of the most outstanding events you definitely cannot skip, is The Art Walk.
 Spend an evening as you ramble the picturesque, cobblestone streets of San Jose del Cabo, and admire local art. The Art Walk becomes a fascinating journey through the Art District's galleries and the opportunity to meet local artists and gallery owners while delighting your palate on wine and cheese degustation every here and there.
9.Become a wine and tequila master
Take a journey to the fantastic tequila's world while you enjoy paradise. The Tequila Tastings, held at Grand Solmar Land's End every Friday at 3:00 p.m.,
will give a step-by-step guide to delight on this distilled spirit as you know more about its history, production and regions where the Blue Agave is grown.
  If you are a wine lover, plan an immersive experience as you take part in the grape treading and expand your knowledge about wine during the Wine Making & Tasting sessions organized every Wednesday from 3:00 p.m.
10.Feed your Instagram with impressive photos
Now that you are in paradise, you may want to show off the amazing beauty that surrounds Los Cabos. We make it easy with a selection of the most instagrammable spots within Solmar Hotels and Resorts' properties to capture the essence of these desert oases during your stay. From impressive architecture rancho-style, to hidden places to photograph the amazing landscapes. Check more here.
__________________________________________________________
Ready to embark on a once-in-a-lifetime experience?
See you soon in beautiful Los Cabos!