Anyone need a drink?
Now you can make the famed Grand Solmar Land's End "Better Than Expected" drink at home.
2 OZ Silver Tequila
1 OZ Dry triple sec
2 OZ Lemon juice
2 OZ Simple syrup
20 Grams Cucumber
2 Grams Mint
8 Grams Serrano Pepper
10 Grams Pineapple Juice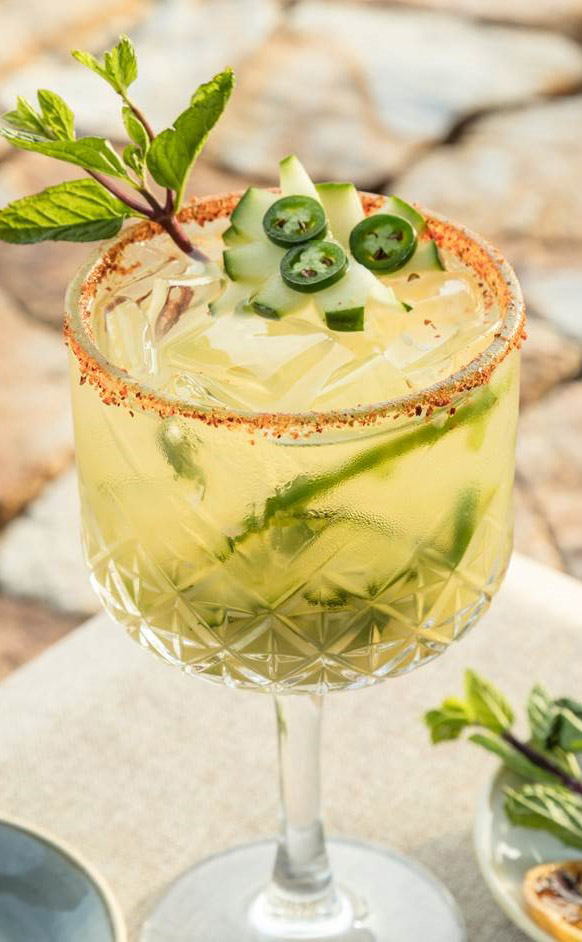 Add the pineapple juice, mint, serrano pepper, cucumber, lemon juice and syrup in a shaker and mix well. Then add ice, tequila and triple sec. Give it another shake and pour in a salt rimmed glass with ice. Garnish with extra cucumber, mint and serrano pepper to your liking. Bottoms up!