Mexico was one of the first countries worldwide to designate a special day dedicated to children. The day is set to promote positivity with activities that will improve the welfare of children around the world. At Solmar we celebrated it with Chef Hector Lucas who taught us how to make vanilla cookies. The recipe is available here: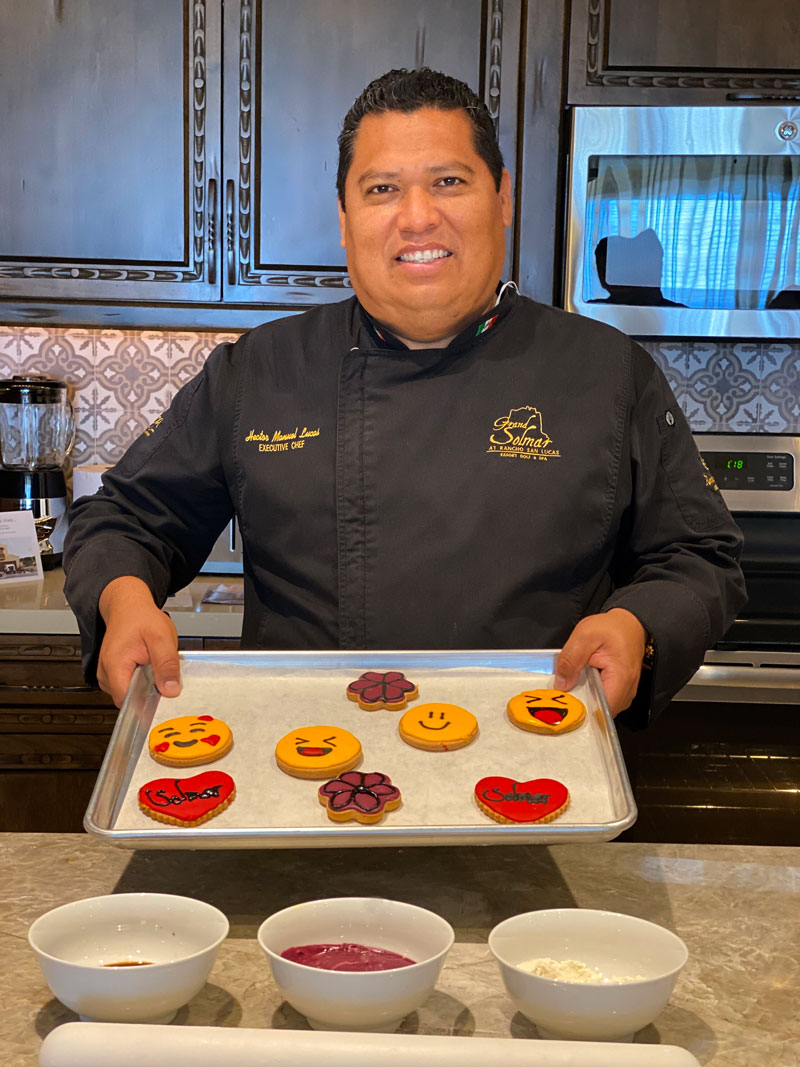 Ingredients:
One teaspoon of vanilla extract

200 grams of unsalted butter

500 grams of flour

200 grams of powdered sugar

2 eggs
Steps:
In a large mixing bowl, combine the butter and powdered sugar and stir

Once the powdered sugar is completely incorporated, add the flour and mix until smooth.  

Add the teaspoon of vanilla into the eggs, beat, and stir into the flour mix.

Empty the mix onto a lightly floured surface and knead into a smooth dough.

Flouring the surface again, roll out the dough.

Use cookie cutters to create fun designs, and transfer the cookies onto a baking sheet lined with parchment paper.

Place the cookies into the oven, preheated to 170ºC.

While the cookies are baking, prepare the glaze using the following ingredients: powdered sugar, one egg white, and lime juice.  

Incorporate the egg white into the powdered sugar with a little bit of lime juice and mix until desired consistency is reached.

Add food coloring of your choice.  Follow the same steps using a variety colors to decorate the cookies.

Remove cookies from the oven after approximately 25 minutes or until golden. 

 

Allow cookies to cool before decorating.

Create cones to decorate the cookies by cutting wax paper into triangles and rolling it into a cone form, then filling it with glaze and folding over the open end.

With a knife, cut off the tip of the cone.

Decorate the cookies, starting with the outside edges.   Fill in the center of the design and use the point of a knife to evenly spread the glaze.  

Continue decorating the remaining cookies.