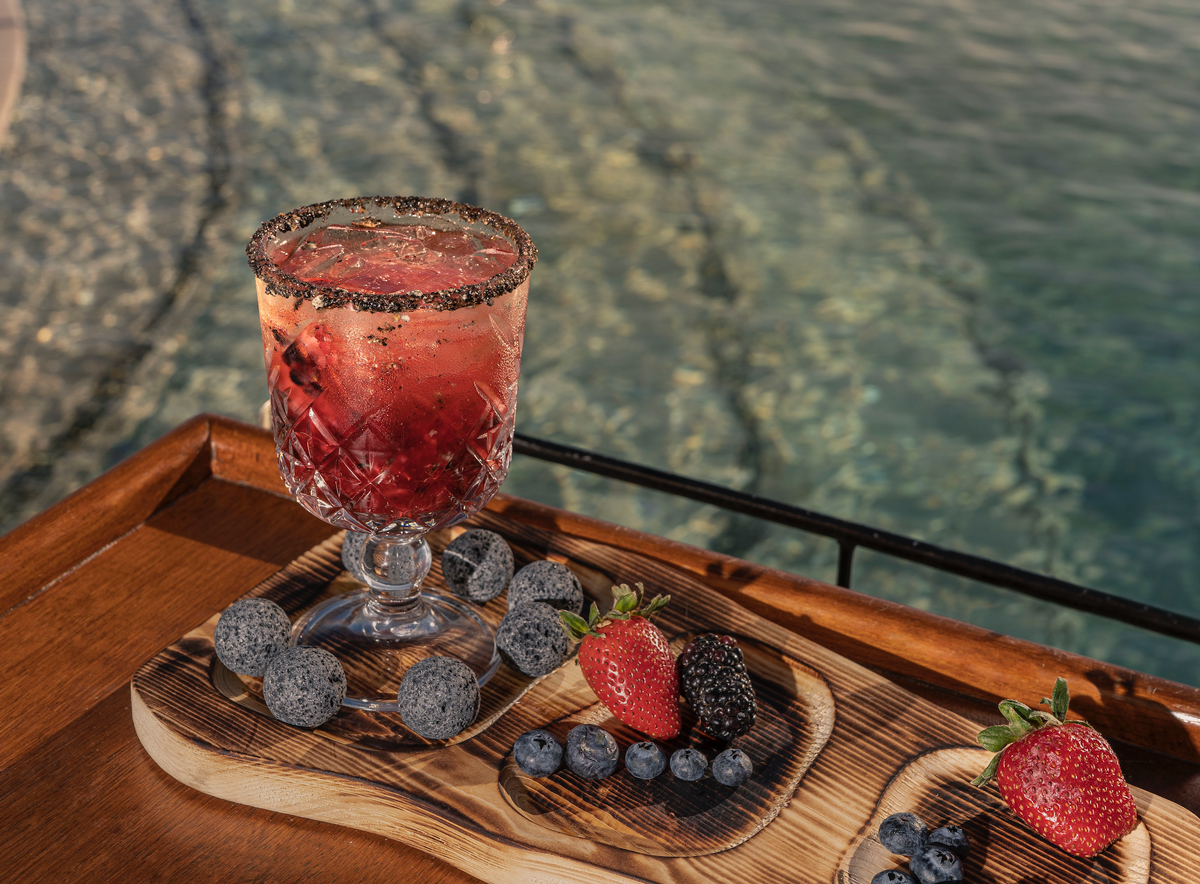 Differences Between Tequila and Mezcal
+ 3 Cocktails to Cool Off this Summer!
The traditional Margarita Fest has arrived once again to Solmar Hotels & Resorts, and as evolution is our status quo, this year we add another iconic Mexican distilled spirit to our offering: Mezcal.
You may wonder, are tequila and mezcal the same?
Well, even when both distilled spirits are made of agave, mezcal can be made from more than 30 varieties, being the most common: tobalá, espadín,  arroqueño, tobaziche and tepeztate, that come from Durango, Guanajuato, Guerrero, San Luis Potosi, Tamaulipas, Zacatecas, Michoacán, Puebla and Oaxaca. Tequila, on the other hand, must be made from only blue agave (agave tequilana) produced in specific regions of Michoacán, Guanajuato, Nayarit, Tamaulipas  and Jalisco.
Distilling process is quite different too: Mezcal is cooked inside earthen pits filled with wood and charcoal before being distilled in clay pots, providing the typical smokiness, while tequila is produced by steaming the agave inside ovens before being distilled in copper pots.
Do you know the origin of margaritas?
Don't miss our blog post, you will find it fascinating!
If you are visiting Los Cabos during May, make sure you step by our restaurants and ask for the exquisite concoctions crafted by our expert mixologists to celebrate Margarita & Mezcalita Fest!
But worry not! If you can't make it to Los Cabos on time to catch up with the festival, we share 3 delicious recipes to cool off your summer at home.
Please enjoy!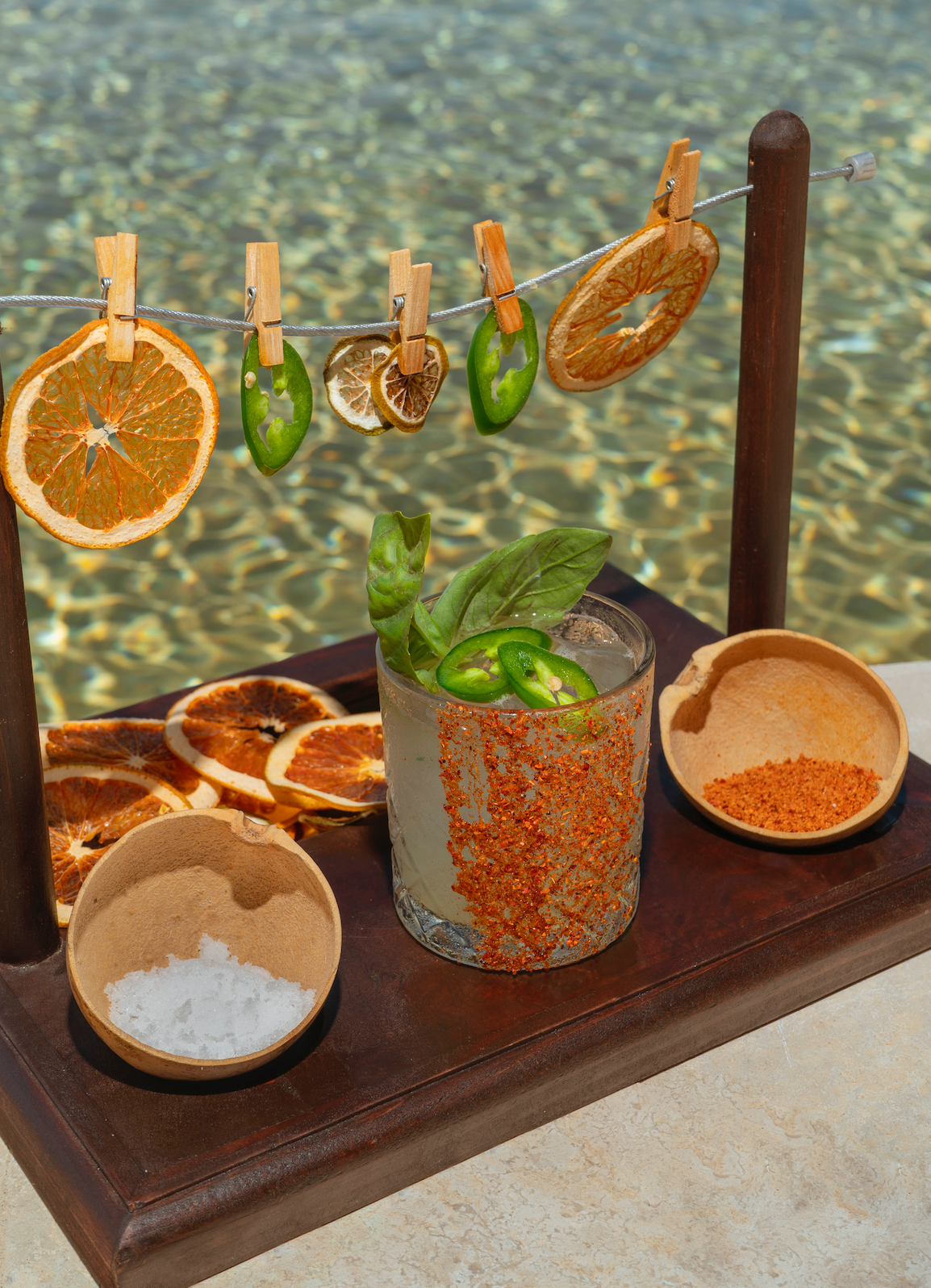 by Grand Solmar at Rancho San Lucas
La Choyera
Ingredients:
1.5 oz white tequila
1 oz syrup
1 oz lemon juice
1 oz Damiana liqueur
Preparation:
Infuse 2 oz of syrup with 8 basil leaves for 30 minutes
In a shaker, mix the ingredients well and serve.
Frost with Tajín chili and garnish with basil leaf and slices of serrano chili.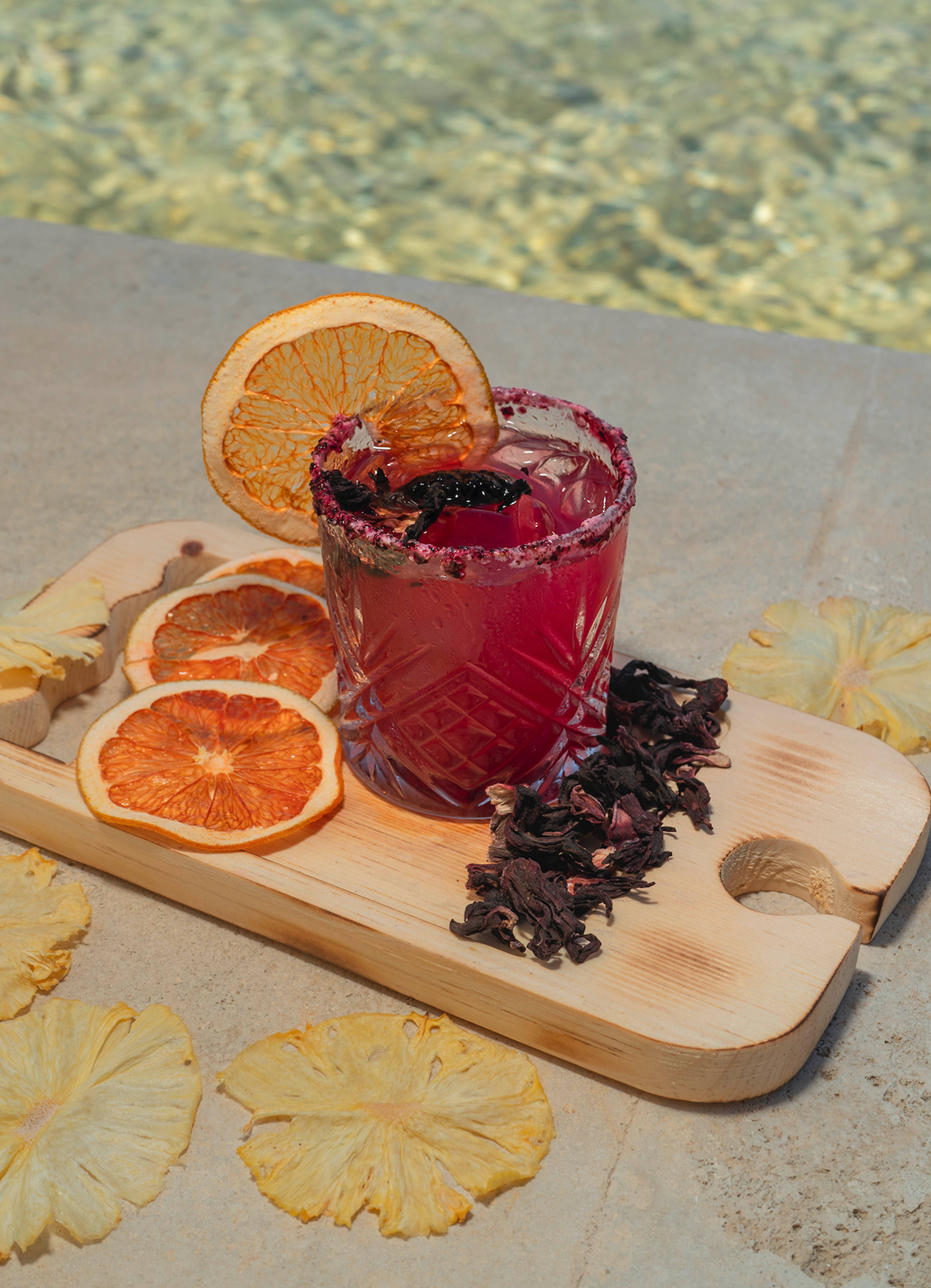 Smoke Hibiscus
Ingredients:
2 oz mezcal
1 oz lemon juice
1 oz agave syrup
1 oz hibiscus infusion with green apple
Hibiscus salt to rim the glass
Preparation:
To prepare the hibiscus infusion, add 7 oz of hibiscus in 6 fl.oz. of boiling water.
Add a green apple and 1 cup of sugar and reduce to obtain a syrup consistency.
In a shaker mix the ingredients with ice and serve in a glass rimmed with hibiscus salt (blend some hibiscus leaves and salt).
by Playa Grande Resort
Green Fresh
Ingredients:
1.5 oz white mezcal
.5 oz orange liqueur
.5 oz simple syrup
1 oz lime juice6 pcs mine leaves
2 pcs. Serrano chili
1/4 pc. cucumber
Ice
Preparation:
Macerate the cucumber, mint leaves and mezcal
Add the rest of the ingredients and mix and shake.
Serve and garnish with serrano chili on the top.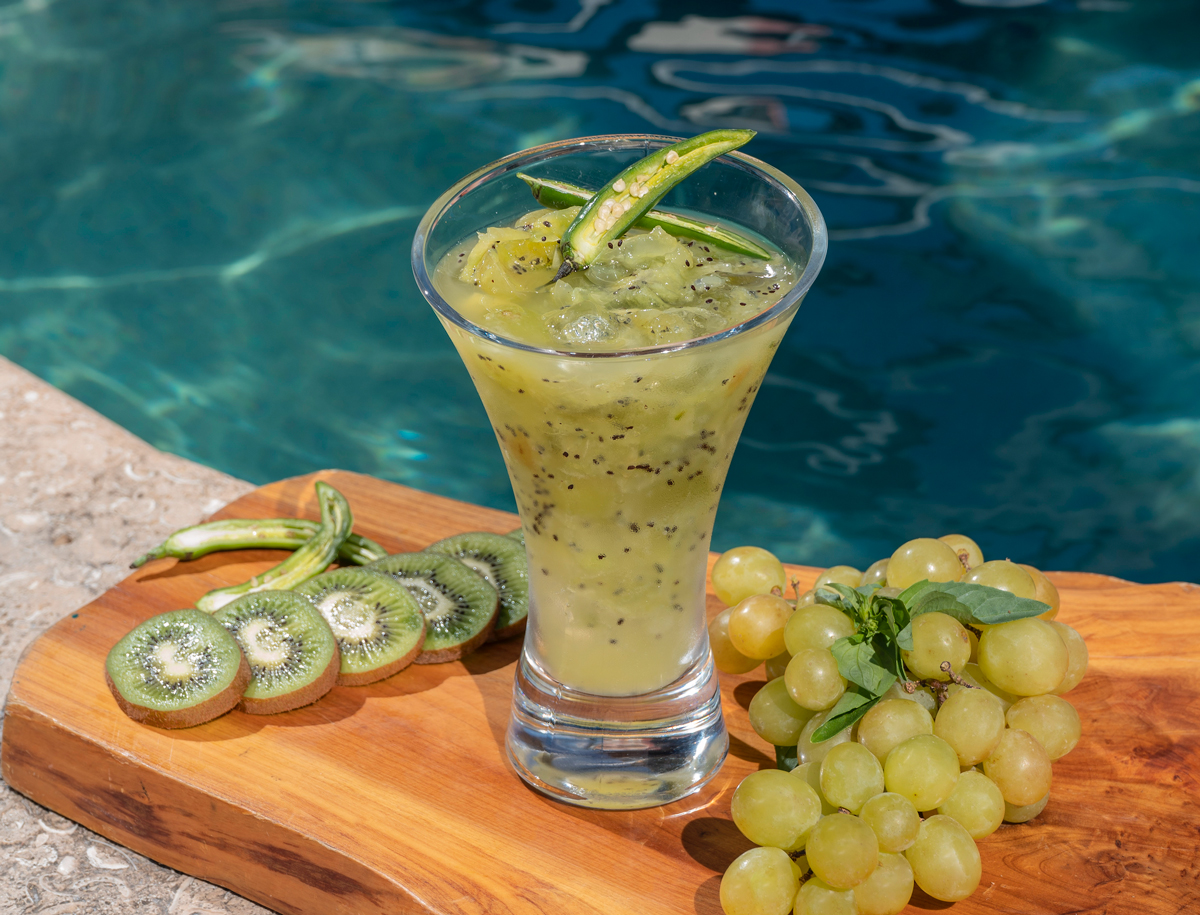 Playing in the Wind / Flighting your Golf Ball Down
We want all of our viewers/readers to become more complete players by acquiring more skills. Today we will talk about flighting your ball down. Rancho San Lucas Golf Club is routed in sand dunes and desert foothills that stretch away from the ocean.