Golf Digest has bestowed a 2020 Editors' Choice Award for 'Best Golf Resorts in The Americas' on Grand Solmar at Rancho San Lucas. That a brand-new course and a recently opened hotel could join the ranks of established winners in the 'Best Golf Resorts in Mexico and Central America' bracket is truly remarkable, especially in a very competitive category (only eight properties were selected overall). It also speaks to the exceptional quality of both the Grand Solmar and the golf course.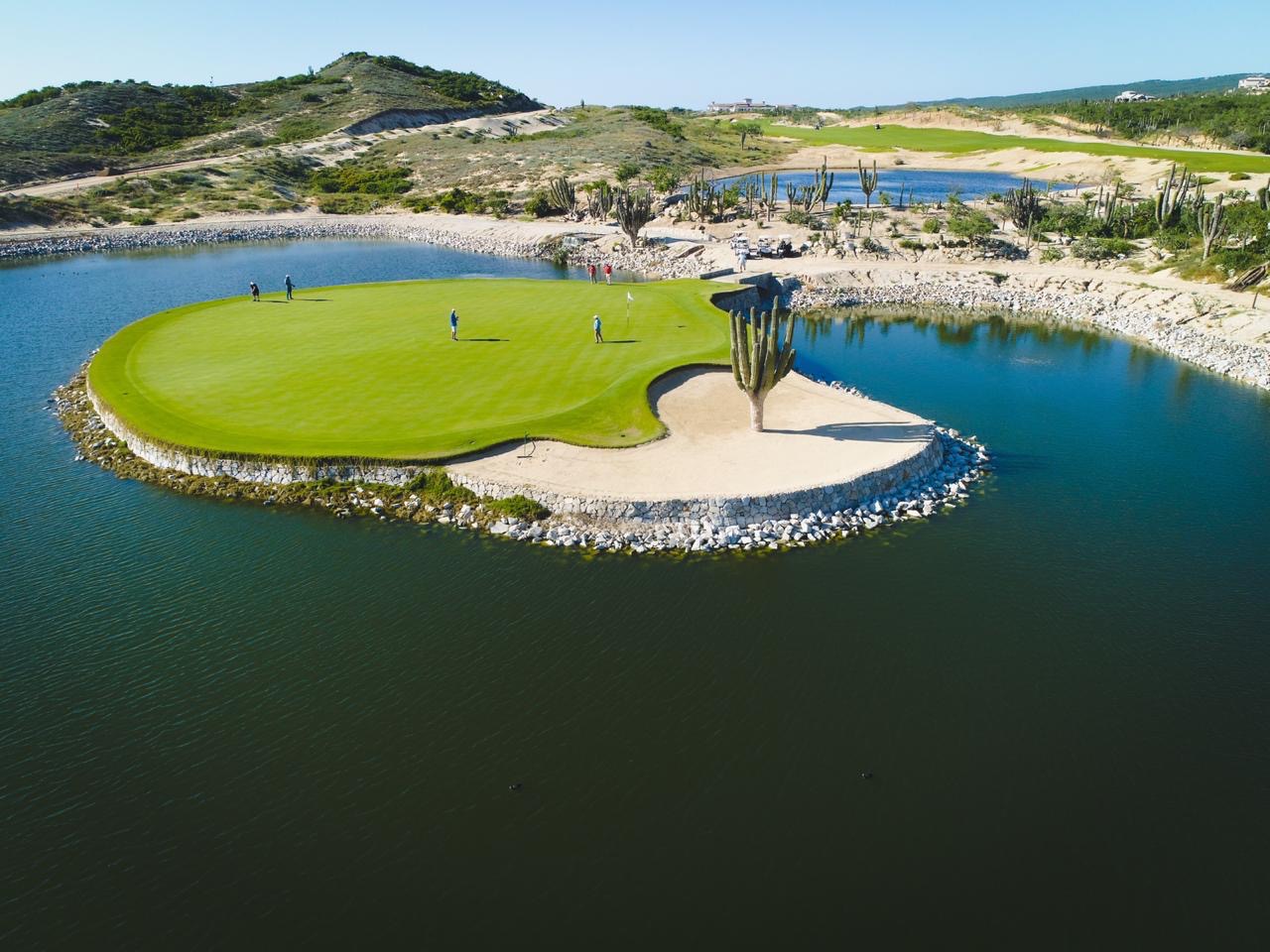 Centerpiece of an 834-acre resort and residential community set in desert foothills and dunes that roll to the edge of the Pacific Ocean, Rancho San Lucas unveiled its Greg Norman Signature golf course on Feb. 20. Known for his 'least-disturbance' design approach, Norman fashioned a low-profile, links-style layout with ocean views from every hole. Earthmoving was kept to a minimum: Norman throttled back the bulldozers and stepped as lightly as possible on Nature's toes. Why? Because the site's contours and topography, he said, were ideal for the routing of a naturalistic, world-class course.  Golf Digest's editors took note.
Spanning three different ecosystems, the majestic 7,210-yard course rambles through huge windswept dunes at the start, climbs through groves of giant cardon cacti creased by winding arroyos, and returns players to the beach and sea at the finish. Along the way are 40 steep-walled sandy pits constructed from recycled artificial turf that simulate the natural sod-walled bunkers found on British links courses. They're a first in Mexico.
"My goal was to keep it as natural as possible while showcasing the site's arroyos, dunes and view corridors, Norman said. "We wanted to build a sustainable course that is playable from all perspectives, including the forward tees." Needless to say, mission accomplished.
Now in its fifth year, Golf Digest's Editors' Choice Awards annually honor "The best of the best" and offer a "complete guide to the golf lifestyle," with an emphasis on top products, services and resorts across the globe. In the 'Destinations & Accommodations' sector, editors examine criteria beyond golf, determining which resorts offer the finest overall vacation experiences. And one of them is the new kid on the block!
Highlights are currently available online at golfdigest.com.