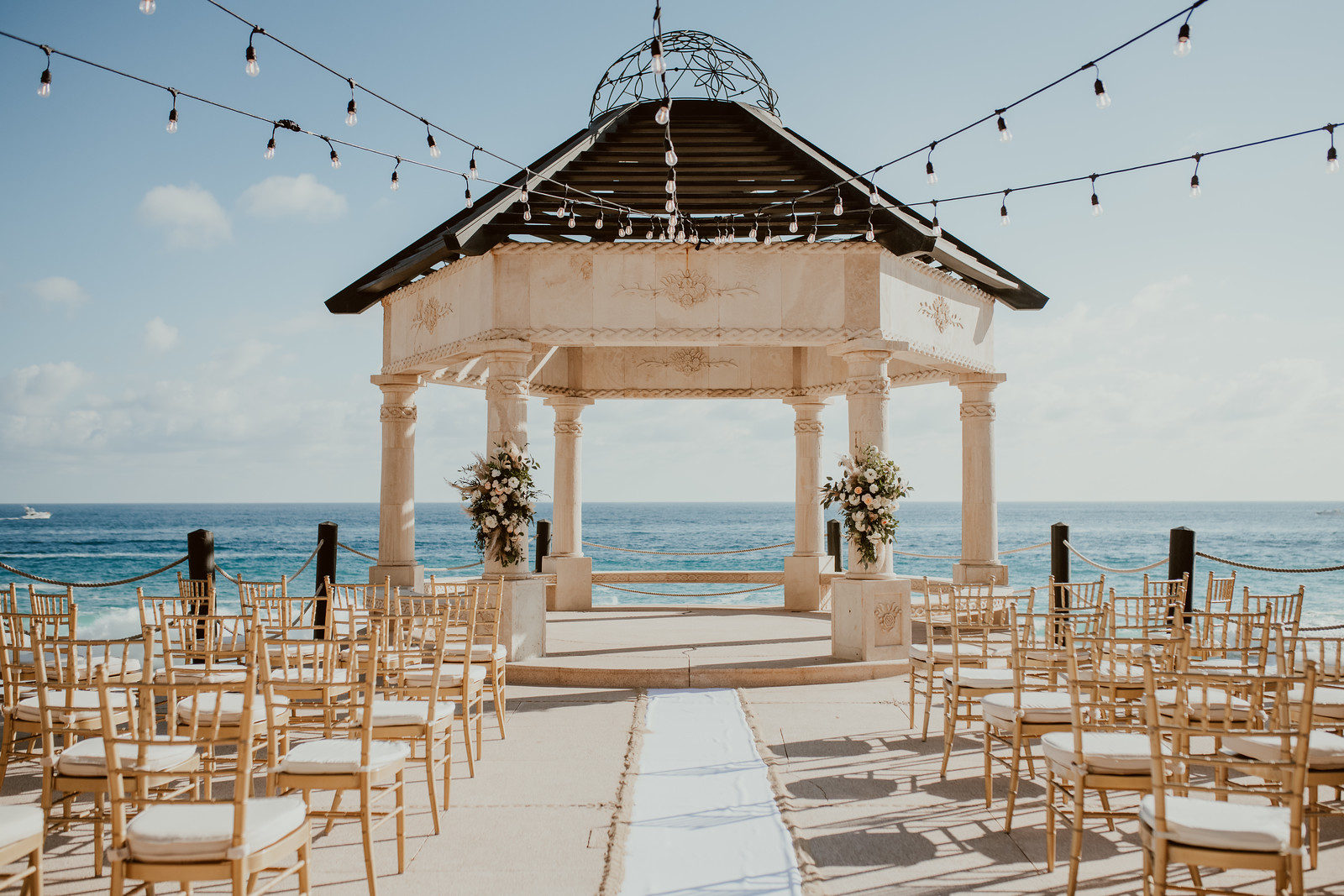 Top 3 Reasons to plan a Destination Wedding in Los Cabos
Destination weddings offer the opportunity to fly away some days to breathe in new air and get immersed in local culture, while spending valuable time with the people you love the most. Being named Top Wedding destination by specialists like The Knot, PlanetWare, and Forbes, Los Cabos in Mexico frames the beginning of a new chapter in your love story like only a few places can do.
If you are still making up your mind about planning a wedding surrounded by an ocean oasis, take a look a these Top 3 Reasons to plan a Destination Wedding in Los Cabos:
They are Easy to Plan
Even when it appears more challenging —and extra work— than hosting your wedding locally, a destination wedding is easy to plan. You will have professional, certificate specialists at your disposal, who will create a truly dreamlike wedding for you and your guests. Resident Wedding Coordinators have exceptional knowledge in the local area, and they can suggest the best wedding styles to suit your desires, and adjust to your specific budget. They have built solid relationships with local suppliers and will be your best allies to take care of every single detail.
Wedding + Honeymoon in One Place
Choosing to celebrate a destination wedding gives you the opportunity to combine some of the costs of such an important celebration, like having your honeymoon right at the location where your idyllic wedding takes place. Plus, holding your special event at Solmar Hotels & Resorts represents some unmissable benefits, such as preferential rates for your guests, à la carte services and amenities, flexibility of dates among many others. Take a look at the tips and FAQ's answered by our onsite Wedding Specialists.
Moments that will last a Lifetime with The People You Love Most
With so many details to be looked after during your wedding, it may be hard to find a respite to speak to each invitee, but a destination wedding means that your guests will arrive one to two days prior to your event. This will add time for you to spend memorable times together while enjoying paradise at its best. Attentive service, fantastic facilities and gastronomic offering will add pampering and indulging moments your guests won't easily forget.
Want to know what other couples think about hosting an unforgettable wedding at Solmar Hotels and Resorts? Here, a brief extract of the amazing interview done to Tara and Bryan —who recently celebrated their special day at Grand Solmar Land's End— by renowned magazine Destination I Do.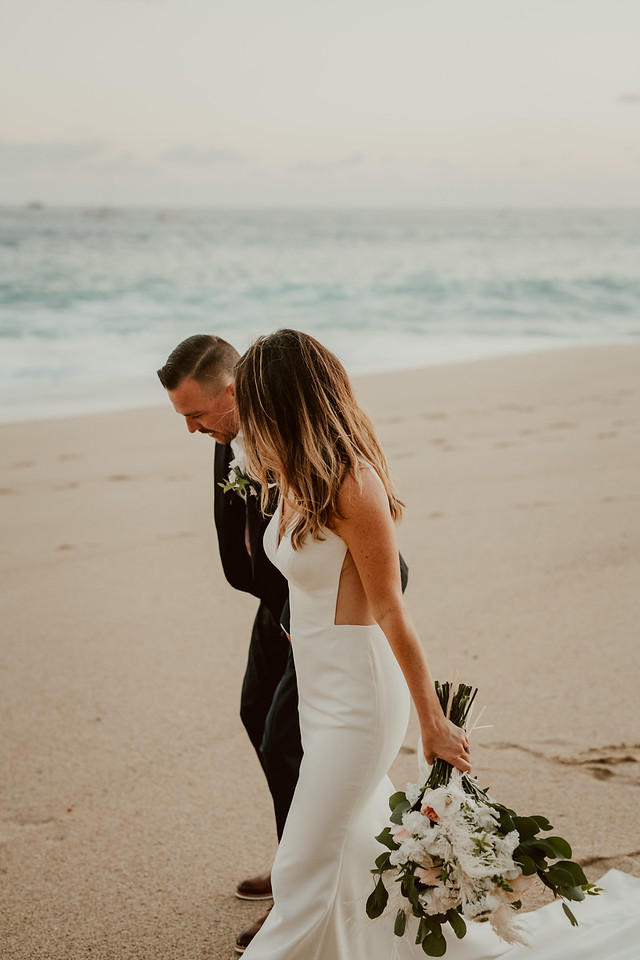 Q: How/why did you choose the location/destination?
A: From the moment we started dating, Cabo was our happy place. We visit 1-2 times a year and we have a ritual on our last night where we walk over to Grand Solmar for a goodbye cocktail and sunset. As we were sitting there it just clicked, we need to get married here! We are from different states, with family and friends all over the country, so we knew it would be fun to have a destination point for everyone. The people in Cabo are so friendly, accommodating and fun. Plus you get a venue on the water, what more could you ask for?!
Q: Do you feel you spent more or less money by choosing to do a destination wedding?
A: Less! We did our fair share of venue searching, and I don't think we could've gotten married in a private area on the water, anywhere else. We truly feel our wedding venue is one of the prettiest in the world, and the staff just adds to the beauty of it. The wedding was on the water, without being in the sand. The waves were crashing throughout the ceremony, we were surrounded by rocks rather than hotel rooms, and we even had a private fireworks show, it was just truly perfect.
Q: How do you think your wedding would have been different had you not held it away from home?
A: We truly feel like it wouldn't have been as personal, as fun, or as relaxing. Everyone came to have a good time, they could be on their own agenda, and we got more than just one evening together.
Hope these reasons and first-hand experiences inspire your desire to say I Do amidst Cabo paradises!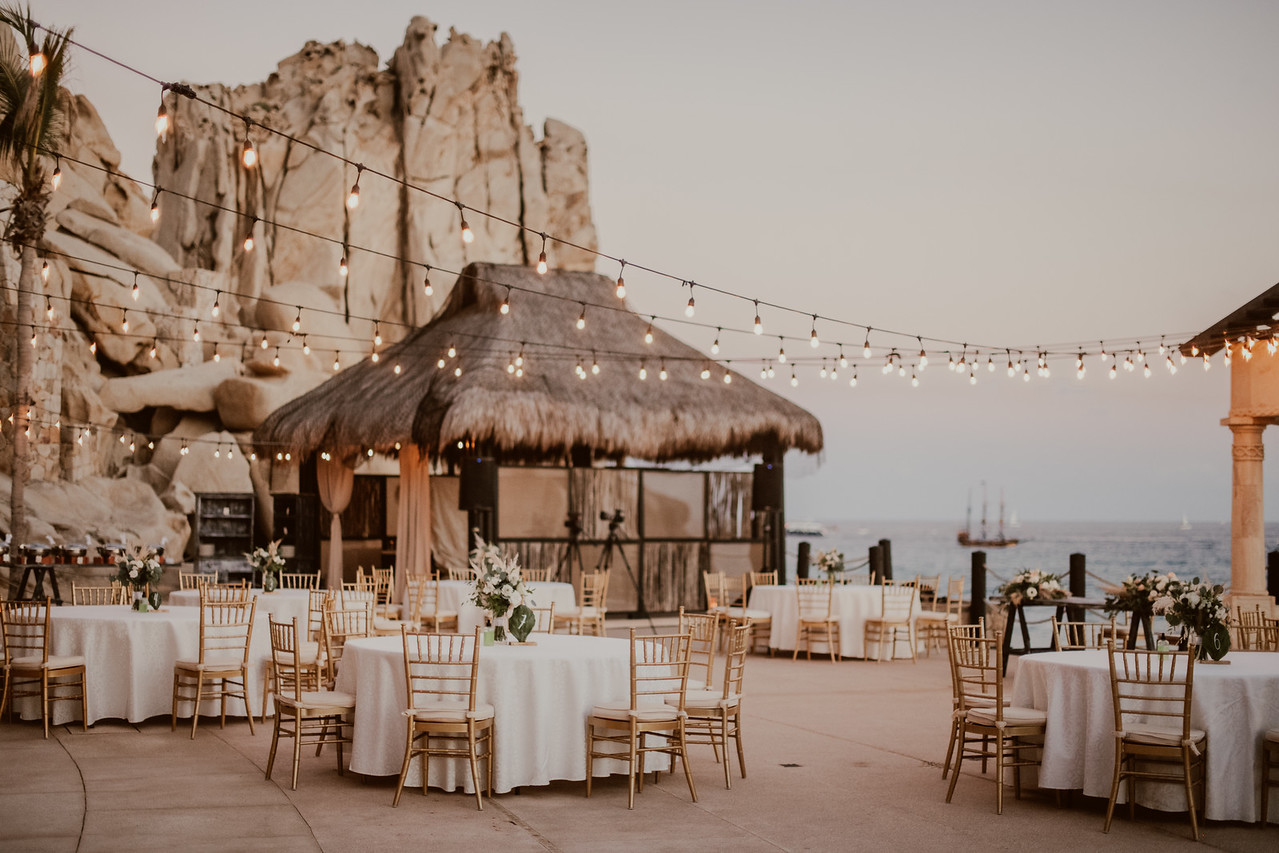 Embrace Tranquility: The Power of Relaxation
Amidst the hustle and bustle of today's fast-paced world, moments of serenity have become a precious commodity. The constant demands of life often leave little room for us to slow down, and as life rushes on, it denies us the opportunity to pause, unwind, and reap the countless benefits of relaxation—let's explore some of them!