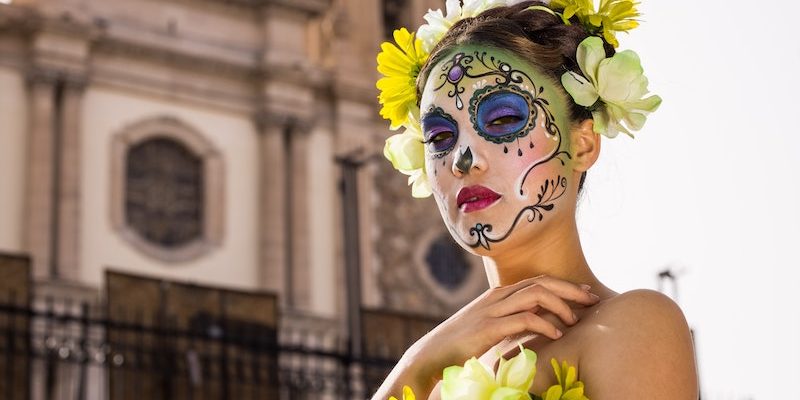 Day of the Dead: A Festivity Full of Life
You have probably heard of "Día de Muertos" or Day of the Dead, a Mexican festivity celebrated on November 1st and 2nd, but what does this celebration represent and why is it so important?
The meaning behind Día de Muertos
Even when Day of the Dead has some similarities with Halloween, as the Celts believed that on the night of October 31st the boundary between the worlds of the living and the dead became blurred and the ghosts of the dead returned to earth, the Mexican celebration in fact is devoted to pay homage to the love and legacy of the deceased with vibrant colors, meaningful altars with delicious meals prepared in their memory, sugar skulls or calaveritas and papel picado streamers.
The joyful Mexican spirit is present even when remembering our deceased dear ones: catrinas' faces painted with artful designs, customs, parades, music, chants, dance, food, drinks and even literature with a picaresque or roguish tone. 
The festivity takes place on November 1st, "Día de Todos los Santos" or "All Saints Day", to remember all those who died without being blessed or being a saint, especially children; and November 2nd, "Día de los Fieles Difuntos" or "All Souls Day", in which we honor all the souls who have not reached paradise.
On the Day of the Dead, we welcome the dead who awaken from their eternal sleep to celebrate with their loved ones for one day. 
Popular symbols
As it happens with everything revolving around Mexican traditions, there is a wide symbology intertwined with Día de Muertos, and here we enlist some of the most representative: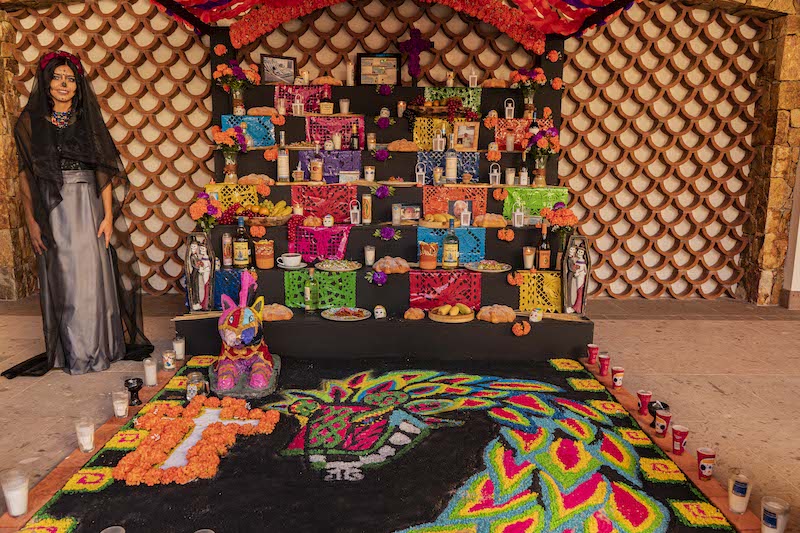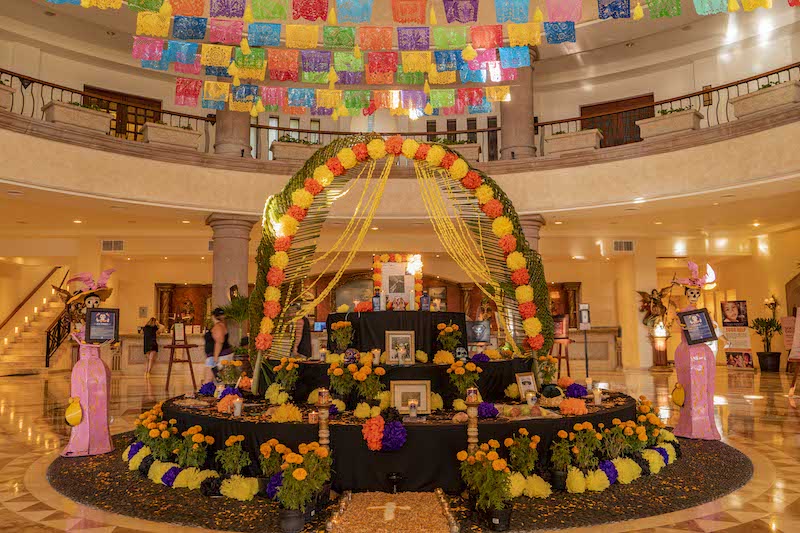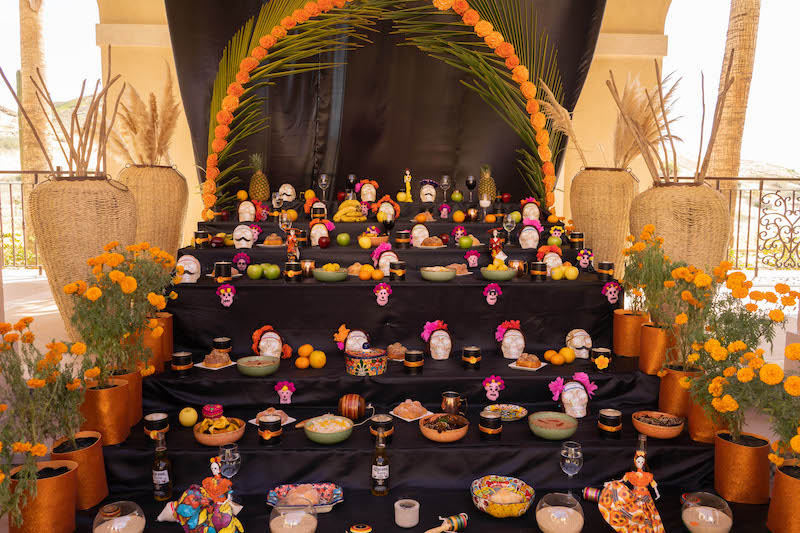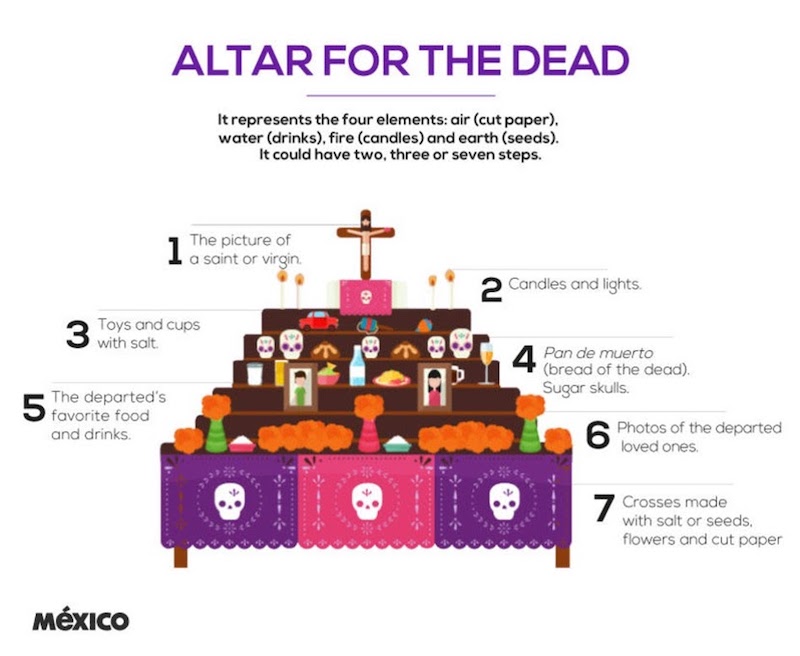 The centerpiece of the celebration is an altar, or ofrenda, prepared at homes and cemeteries over the gravesites. They are meant to welcome spirits back to the realm of the living with many offerings —water to quench thirst after the long journey, dead loved one's favorite meals, family photos, and candles. Cempasuchil or marigold flowers are used to decorate the altar. Scattered from altar to gravesite, the petals guide wandering souls back to their place of rest.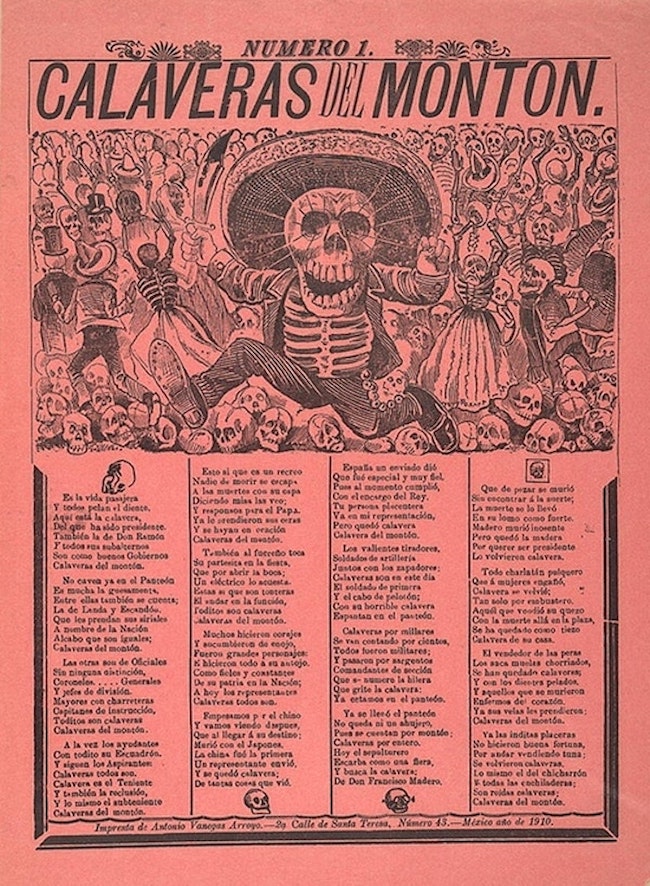 Calaveras or (skulls) are short, humorous poems, often describing sarcastic tombstone epitaphs or events. Their origin dates back to 19th century when they used to be published on local newspapers as a way of expressing social ideas or feelings that in other occasions might be difficult to express. Today they are written just for fun.
Sugar or chocolate calaveras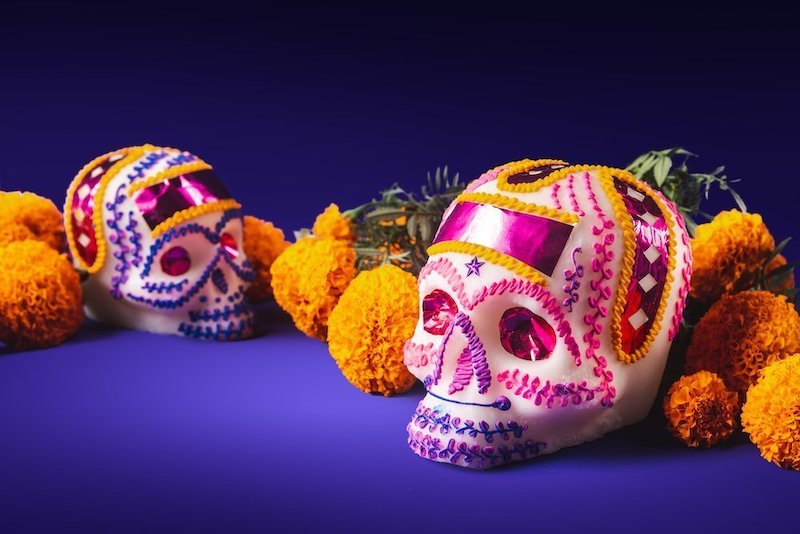 Skulls are added to represent the deceased, and even the living ones. They have become one of the most recognizable cultural elements of the Day of the Dead.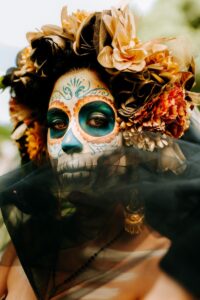 These elegantly dressed skeletons with artful paintings on the face have their origin in 1910, when Mexican illustrator, Jose Guadalupe Posada created la Catrina as part of his series of satirical lithographs that addressed political and societal issues which were published for the masses in the Mexican press. Later in the 1940s, Mexican painter Diego Rivera represented this icon in one of his murals. At some point, people started dressing like her and painting their faces on Día de Muertos. Nowadays Catrinas have become one of the most famous icons of Día de Muertos in Mexico.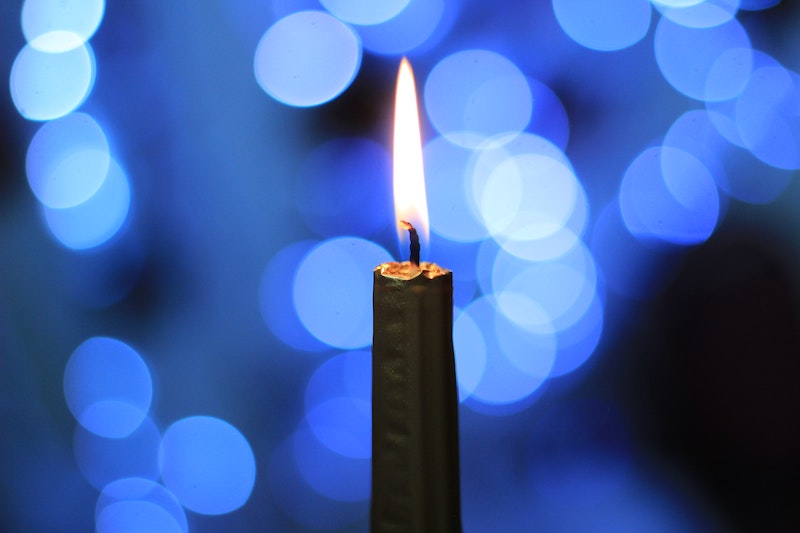 Are added to shine a loving light to guide the souls to the altar. Sometimes the candles are arranged to form a cross pointing the four cardinal directions north, south, east and west, to help the souls find their way.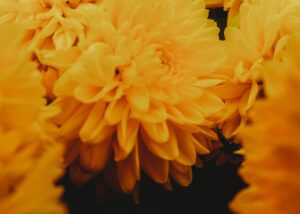 This beautiful flower with its yellow and orange petals was believed by ancient Mexican cultures to keep the heat of the sun and bring shelter to the dead.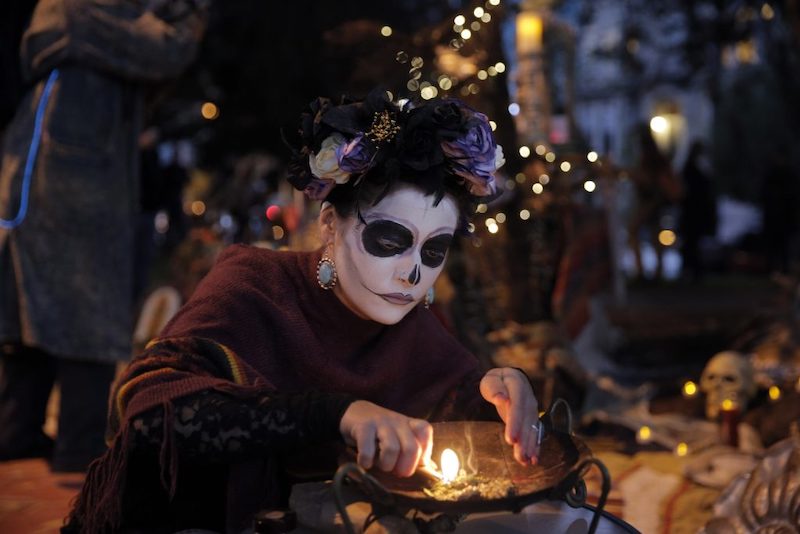 It is added to clear away any negative energy or bad spirits and purifies the area around the altar.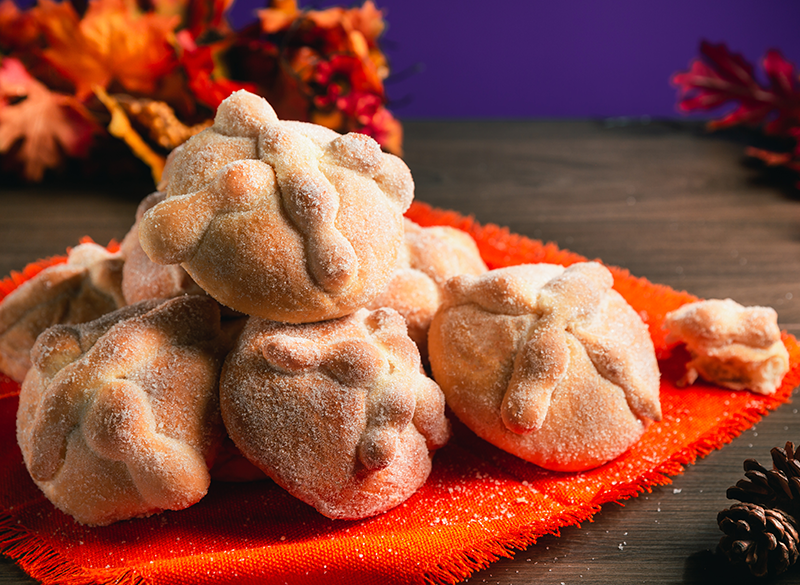 Bread of the dead or Pan de muerto is a typical orange flower infused sweet bread, decorated with a small ball on the top and strips from the same dough to represent a skull and bones of arms and legs. They are usually given the form of a circle, representing the life and death cycle.
Papel Picado or paper crafts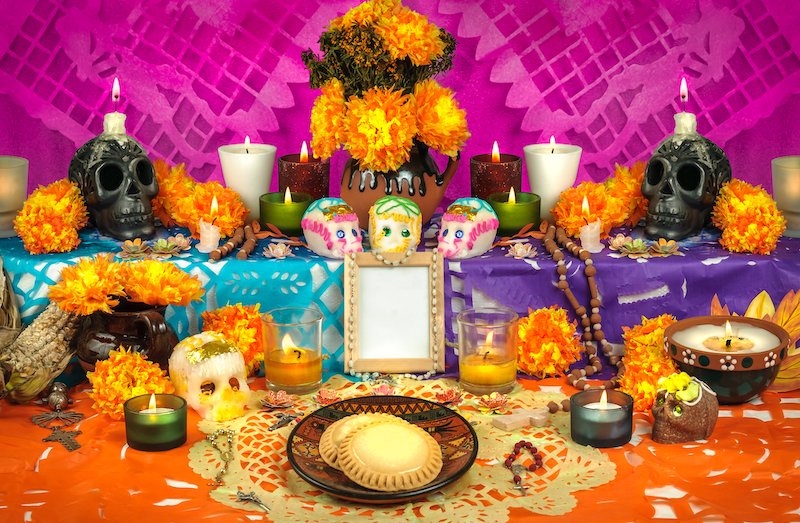 These colorful paper sheets decorated with death motifs are draped around altars to represent the union between life and death.
---
Thanks to efforts held by UNESCO, the term "cultural heritage" is not limited to monuments and collections of objects. It also includes living expressions of culture, traditions, and so in 2008, UNESCO recognized the importance of Day of the Dead by adding the holiday to its list of Intangible Cultural Heritage of Humanity. 
As you can see, Day of the Dead celebrates the joy of welcoming back our dear ones, but it is also a reaffirmation of life!
Feliz Día de Muertos!
Spa Experiences to Pamper your Senses in Cabo
If you are one of those travelers seeking relaxation and a time dedicated to health, well-being and beauty, Solmar Spa Collection by Solmar Hotels & Resorts have designed a plethora of Spa rituals and treatments to pamper your senses surrounded by Cabo's natural paradises.
Take a glimpse.