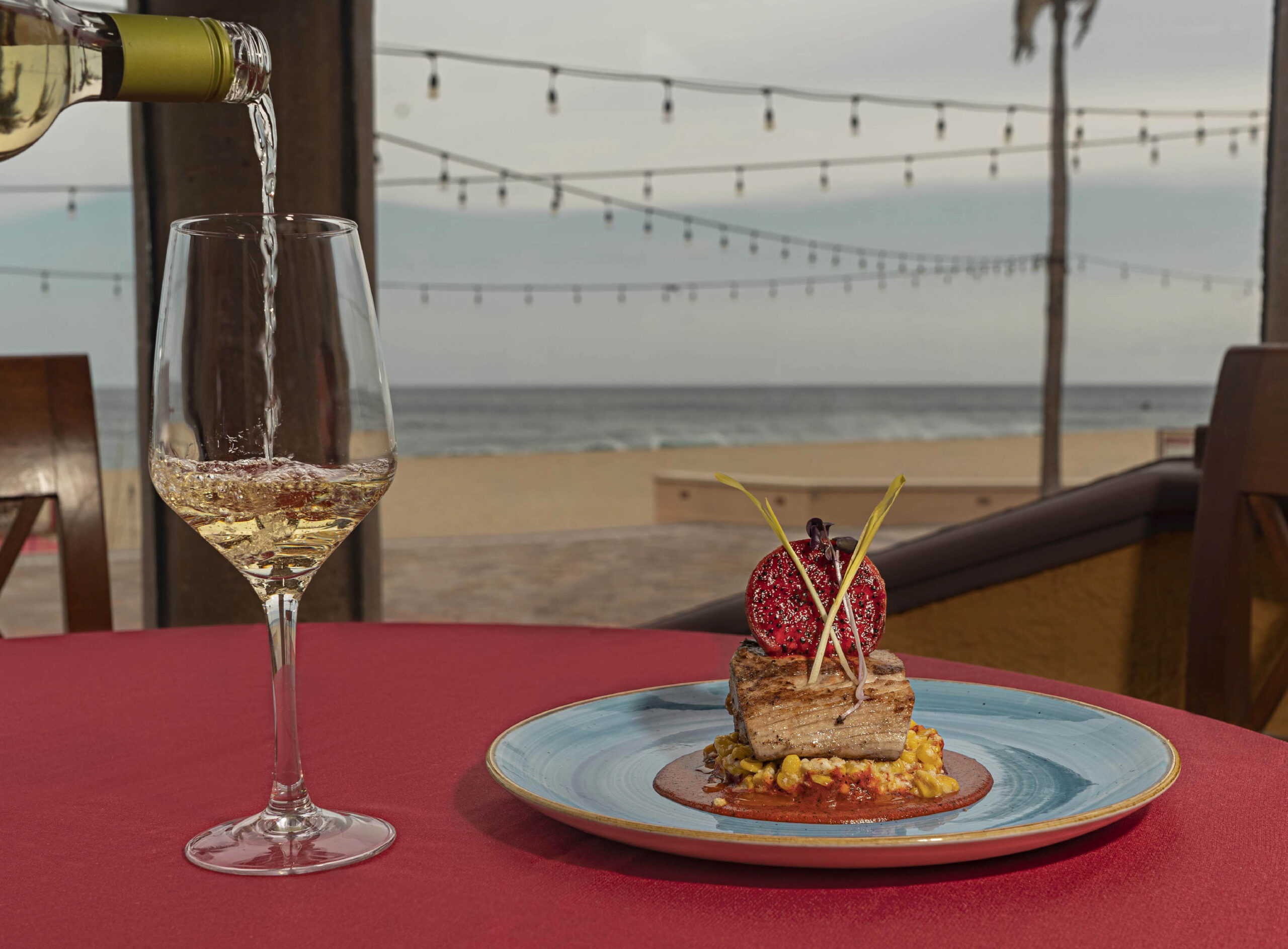 The flavors of Mexico directly to your table
We think the best way to explore a new culture is through the aromas and spices of its dishes. And to prove so, we share a very traditional dish if you'd like to bring a piece of Mexico home, especially during September, the most patriotic month of them all —In case you didn't know, on September 16th we celebrate Mexico's Independence.
This time, Yobet Mayo —Executive Chef at Playa Grande, reveals his secrets for an exquisite mole sauce, an iconic dish that will surprise your invitees. 
Hope you enjoy it!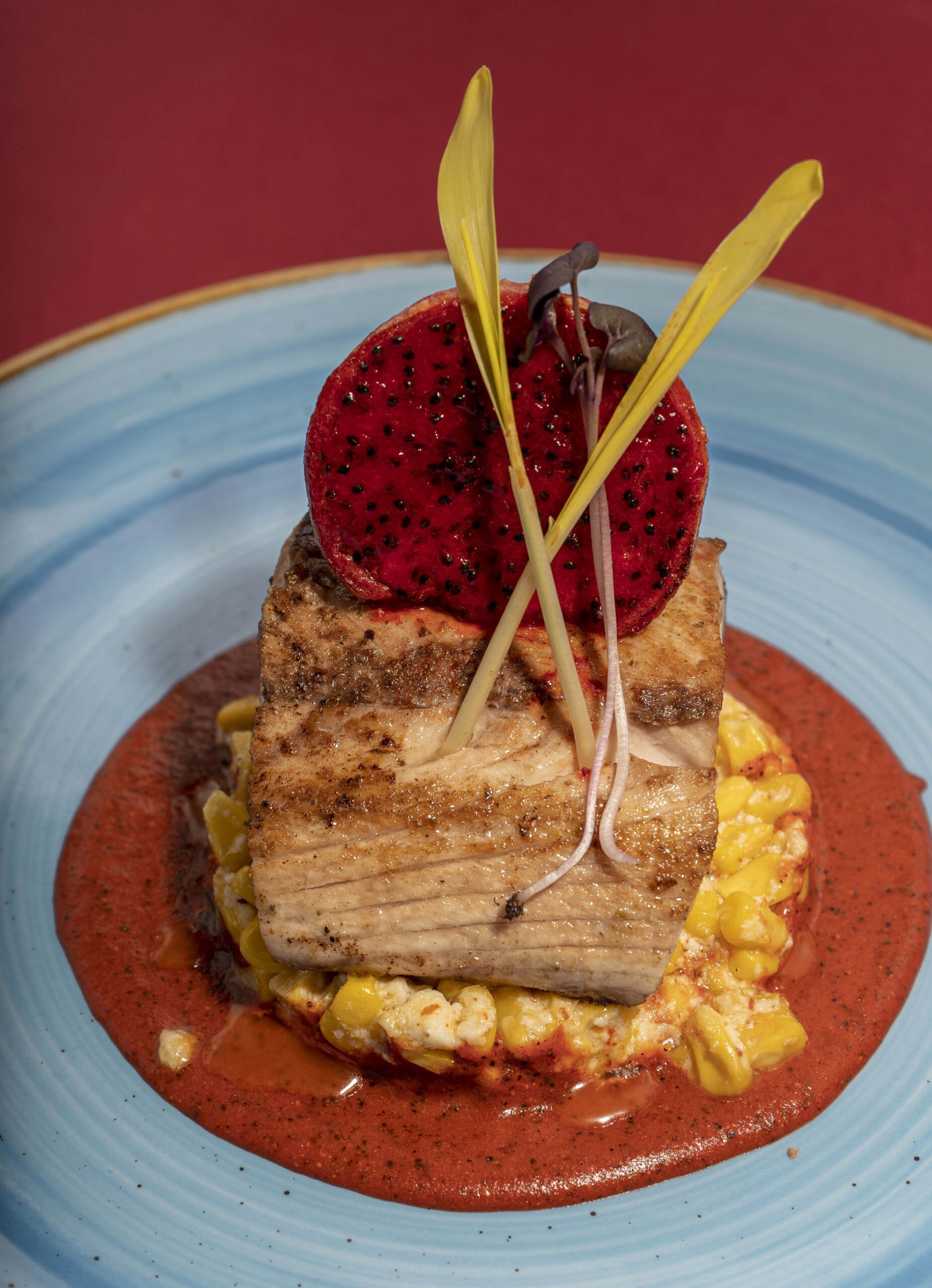 Ingredients:
1 kg fresh jack mackerel
100 gr guajillo chili
50 gr white onion
30 gr garlic
50 gr plantain
20 gr cinnamon stick
50 gr tomato
10 gr salt
10 gr ground pepper
200 gr ground pitaya
5 gr damiana herb
100 ml Damiana liqueur
50 gr peanut
30 g pine nuts
50 gr crackers
300 ml of chicken stock
20 ml olive oil
50 grams butter
30 gr Cotija cheese
200 gr grain corn
30 gr mayonnaise
60 gr chili powder
Mole preparation:
Clean the chilies and remove the seeds.
Dice the onion, tomato, and banana.
In a hot frying pan pour the olive oil, add the pine nuts, peanuts, cinnamon, damiana herb, and chilies until gently fried.
Add the tomato, banana, pitaya, onion, garlic, and crackers, and let the ingredients fry for at least 15 to 20 minutes.
Pour the damiana liqueur and chicken stock, and add salt and pepper.
Boil for 1 hour. Let it chill, blend and strain.
Esquite preparation:
On a pan over low heat, add the butter until melted, and add the corn kernels until cooked.
Serve and add mayonnaise, Cotija cheese, and chili powder to taste.
Fish preparation:
Marinate the fish with olive oil, salt, and pepper for 30 minutes.
Fry the fish over a non-stick pan for 10 minutes on each side.
For the presentation, Chef Yobet recommends pouring a small amount of mole over the plate, then some esquites and the fish on top.
Garnish with dragon fruit and onion.
Mexican gastronomy is as vast as its territory, and we genuinely hope you enjoy cooking this spectacular dish as much as sharing the traditions of this beautiful country with family and friends.
Becoming a father is an emotional roller coaster
Mother´s Day celebration is a time when families honor all of their love, efforts and caring; Spending time together, and mothers have a day of rest (By the way, we believe it should be more than one day, at least one week!)