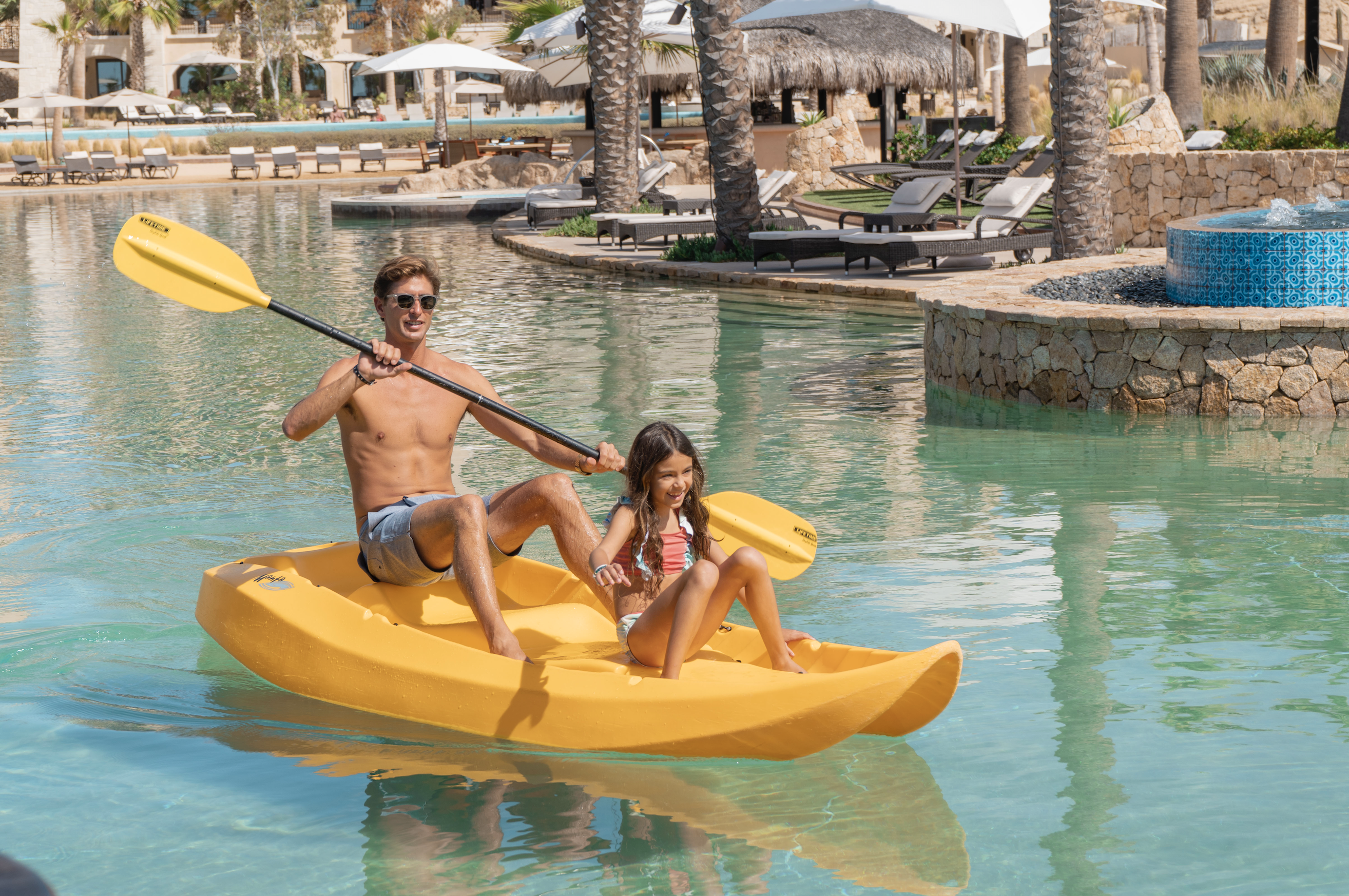 5 ways to enjoy Los Cabos with your family!
Now that multigenerational trips have gained relevance among travelers looking to reconnect, and create bonds with family, the destination you choose must appeal to every member and offer activities that can be enjoyed together to get the most out of their trip while collecting endearing moments. And Los Cabos has it all!
Take a glimpse at our selection of 5 ways to enjoy Los Cabos with your family:
1. Traveling with kids
Fun and the opportunity to make new friends are on top of the list for many parents.
A space for kids to explore new abilities, put their dexterity to test, be active and creative is exactly what resorts Grand Solmar at Land's End, Grand Solmar at Rancho San Lucas and Playa Grande Resort have for the little ones.
Kids Clubs at these resorts are fantasyland for children, where they can create their own slime dough, take part in creative workshops where will craft bracelets, dye their tie, paint clay figures, jump from a rope while splashing on the pool and have a blast with the plethora of activities designed exclusively for them by a professional team ready to ensure everyone has fun, well, like a kid!
Besides, cooking classes to delight their gourmand side, painting contests and board games are the order of the day here.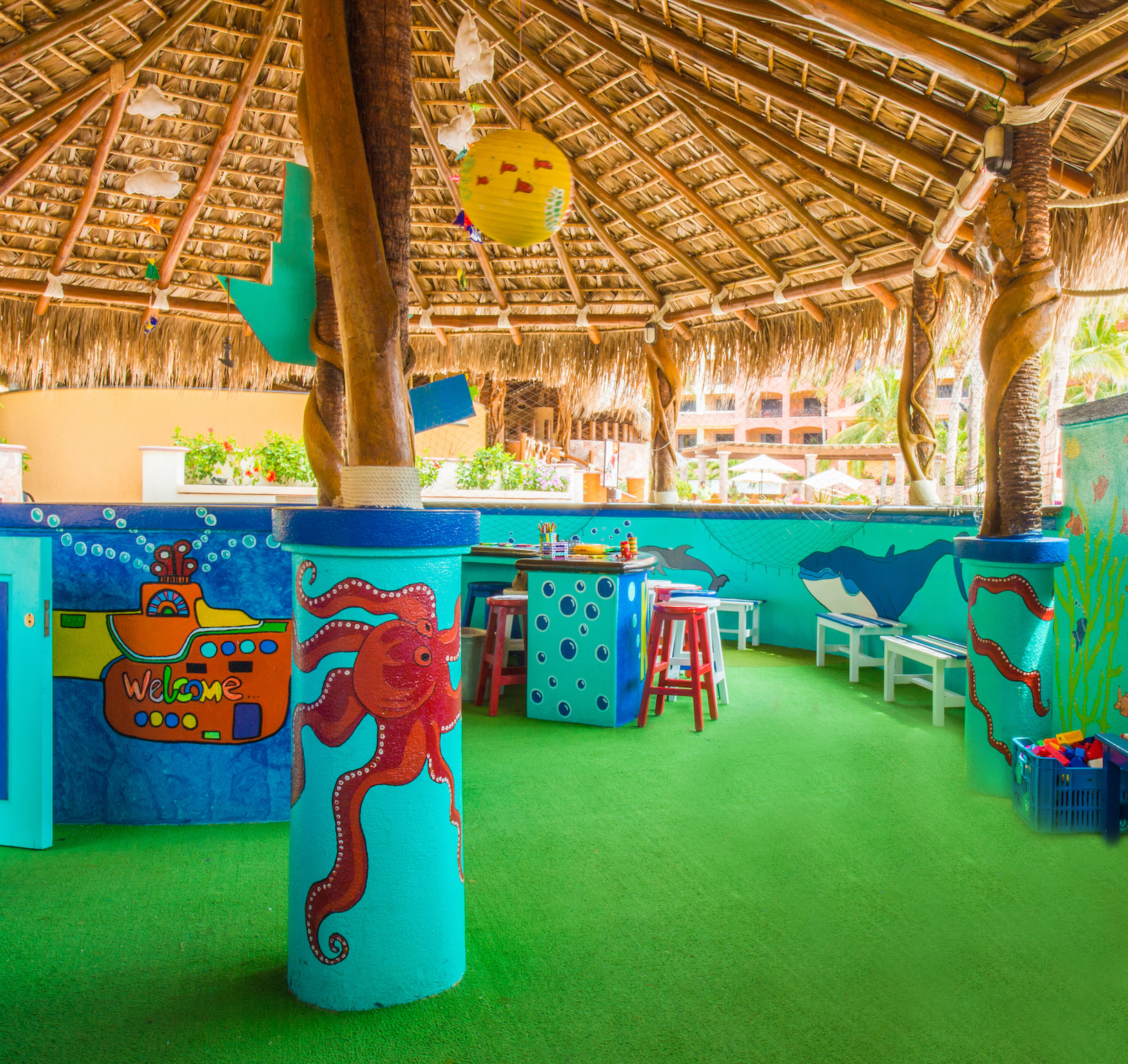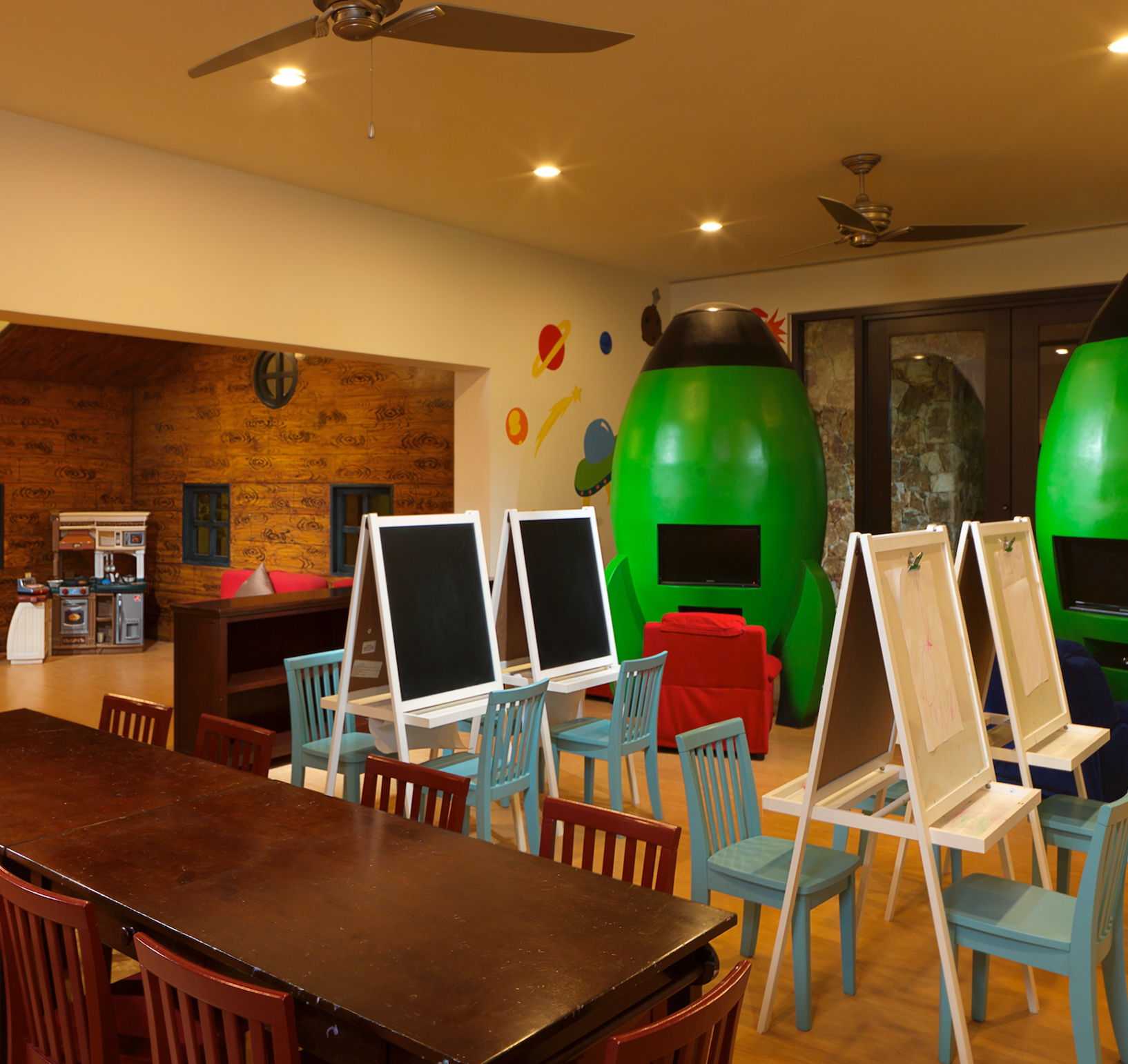 2. Pure adrenaline
You may want to include some exciting activities apart from relaxing by the pool and getting the perfect suntan on the beach. If this is your plan, Los Cabos has infinite options to explore, from a boat ride to the iconic Arch to snorkel and diving tours and the amazing experience of doing Jet Blading to feel you fly the Cabo's skies as you are propelled by a sophisticated water jet.
And if you feel more like 'staying home' without missing the fun, Playa Grande Resort will welcome you with a program of fun activities like pool or beach volleyball tournaments; Grand Solmar at Rancho San Lucas's Salt Lagoon will be a true oasis for kayaking or paddle boarding; Grand Solmar at Land's End takes wellbeing to a new level with a collection of treatments inspired in nature, adults-only pools, jacuzzi and impressive views to the sea at Sea Spa.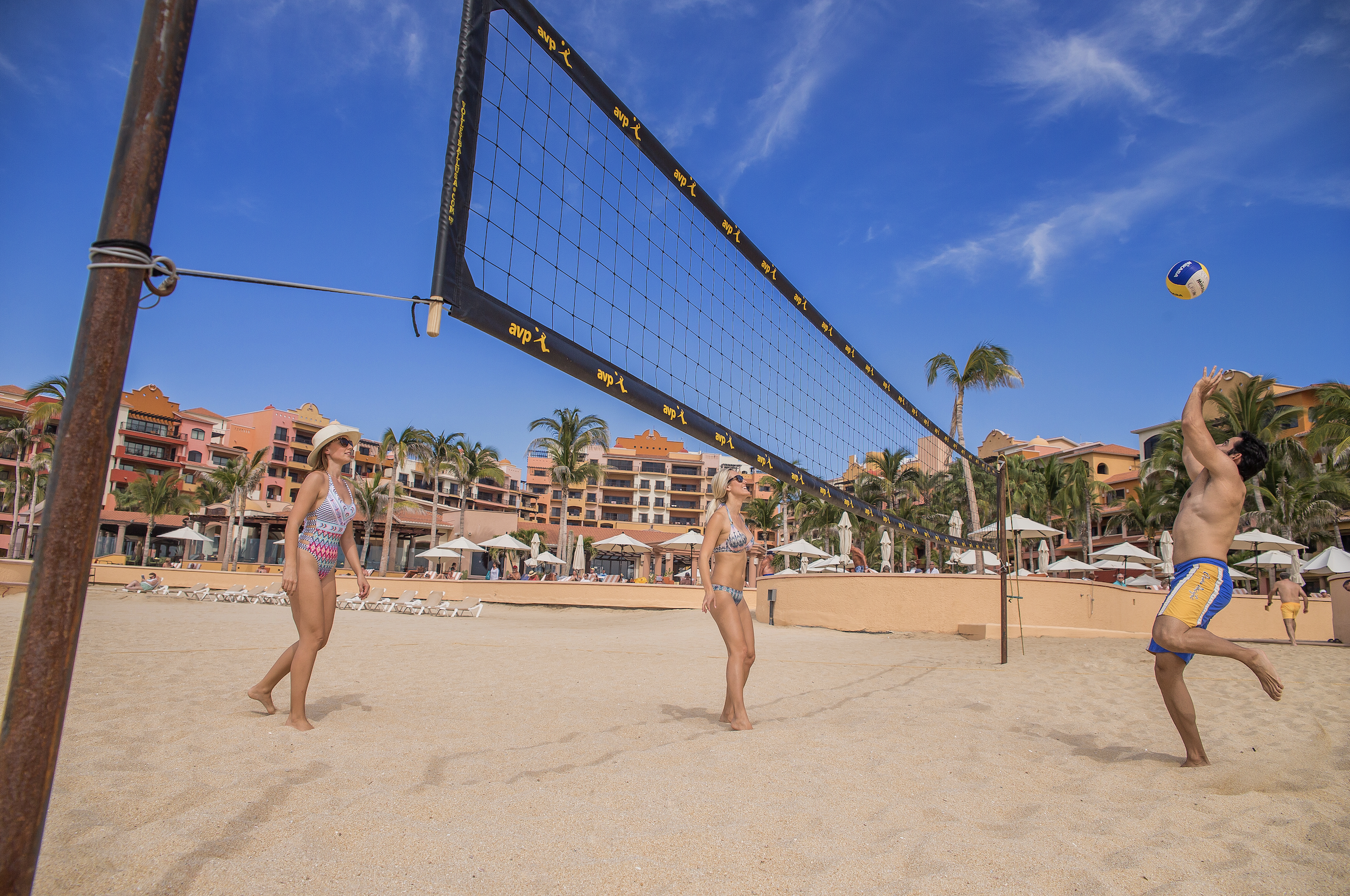 3. Learning something new
Acquiring new knowledge is a dopamine trigger that leaves a fantastic sensation behind, and Grand Solmar at Rancho San Lucas will be your place to get immersed in culinary traditions of Mexico with cooking classes for you all: from vegan and vegetarian recipes led by professional chefs, to mixology classes to learn to craft your own Baja cocktail. Grand Solmar at Land's End brings the wine making tradition of the Baja Peninsula in-house so you can have a first-hand experience treading the grape with your feet and taste wines.
4. Living the spirit of Mexico
Everything that revolves around Mexico has much to do with color, festive spirit and celebration, and The Ridge and Playa Grande Resort has some of the most exciting fiestas in the region. Every week is filled with activities and themed nights to live the vibrant nightlife in cabo from the comfort of your resort. Experience an authentic Mexican Fiesta set by the beach at Playa Grande Resort; Grand Solmar at Rancho San Lucas will wow your moment as you enjoy «La Rosita», an American trend consisting of uncorking a premium selection of rosé and white wines in the comfort of the pool will be in charge of this indulging moment. If you choose to spend a good time by the Salt Lagoon, the Paddle Bar service will make sure your glass never gets empty.
5. Golfing in paradise
The Greg Norman's Rancho San Lucas Golf Club will gather the whole family for a round to remember. This course is set over a versatile area of ​​7,240 yards and has an 18-hole, par 72 course. Along the links-style course you can admire the dunes, desert landscapes, streams and the fabulous holes that run alongside to the sea offering players magnificent views of whales traversing the ocean in the winter months. If you are staying at any resort from the Solmar Hotels & Resorts collection, you can book a practice session in courtesy to start exploring this fascinating sport.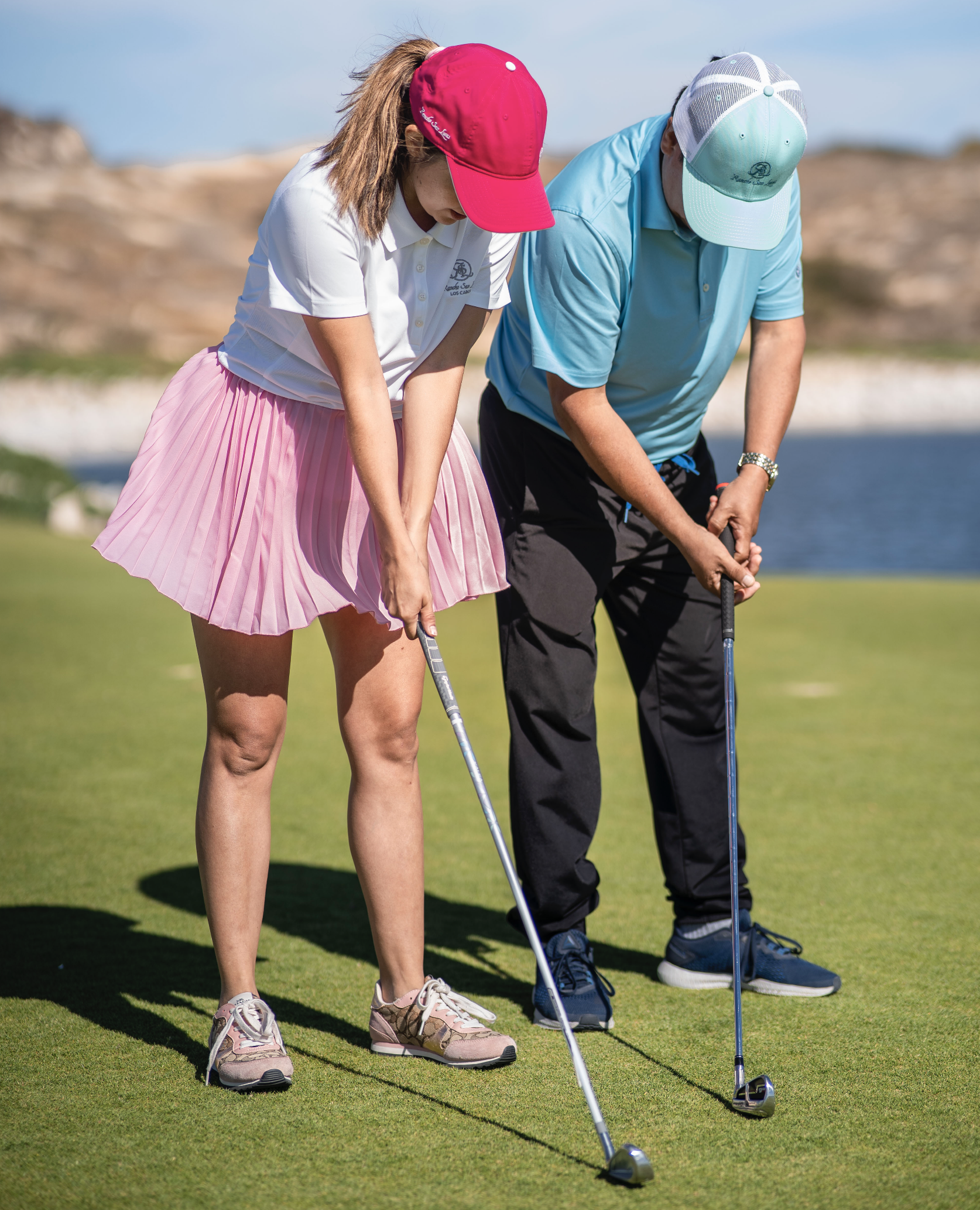 So, in case you are planning a multigenerational trip to Los Cabos, be sure to check in the latest promotions and specials for a Spring escapade to remember.
Becoming a father is an emotional roller coaster
Mother´s Day celebration is a time when families honor all of their love, efforts and caring; Spending time together, and mothers have a day of rest (By the way, we believe it should be more than one day, at least one week!)